Experiencing excessive hair loss? Perhaps it's due to certain nutrients deficiency?**
This juice combo has all the right nutrients that can help strengthen hair, thus reduce excessive loss. Beansprouts are rich in complete protein, sulphur, zinc and some of the B vitamins, all necessary for healthy hair growth.
**This juice works best if hair loss is due to nutrients deficiency.
Read more about reducing excessive hair loss here.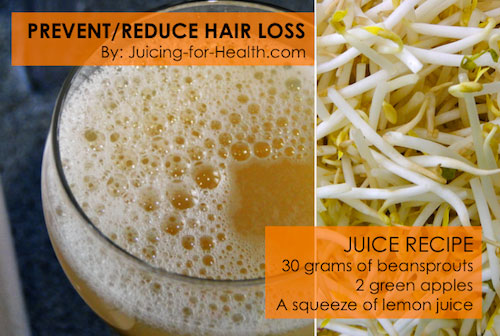 Juice Recipe:
.
.