How To Grow Thick, Healthy, Luscious Hair Like Crazy: Use Juices For Shampoos And Hair Masks
Last updated on
Hair damage and loss can be a sensitive topic for many individuals. After all, hair is one of the first things that people notice about us.
And, while you may be willing to spend money on expensive product after expensive product, there's a cheaper and much healthier alternative to the numerous shampoos and hair masks currently on the market. Does that sound too good to be true?
Consider the unlimited benefits of juice and how juice can be used to make shampoos and hair masks that will repair and regrow dry, damaged, and thinning hair.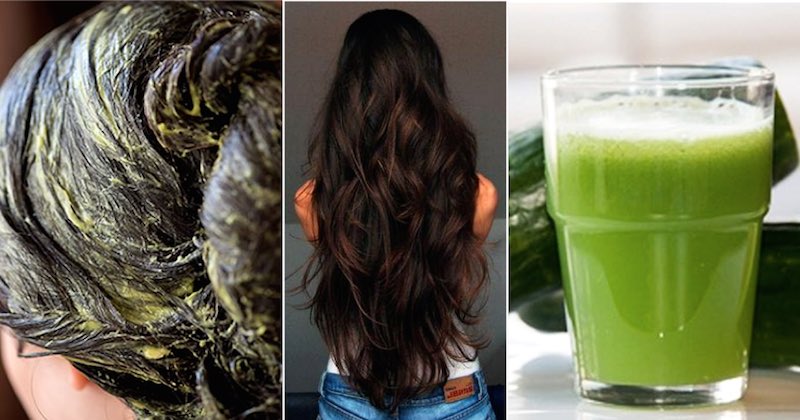 How Shampoos and Hair Masks Made From Juices Can Help Your Hair
Whether you're suffering from hair thinning, hair splitting, or hair loss, juices can be a helpful addition to your natural and homemade shampoo and hair mask recipes. How?
1. Juices Can Add Necessary Vitamins
The improper balance of vitamins, especially iron and vitamins A, B, and C, can cause premature hair loss, thinning, breakage, and more.
Vitamins provide your scalp and hair with a wide range of benefits. From the strengthening effects of collagen to the lustrous look provided with the help of fatty acids, a number of vitamins and minerals are absolutely vital to the health of your hair.
2. Juices Are Packed Full Of Antioxidants
Antioxidants, the free radical fighting molecular heroes, are an important part of any healthy and well-balanced diet. But antioxidants can also be added to your shampoos and hair masks for an equally positive outcome.
Juices, by their very nature, are packed full of vitamins and minerals. In addition, a number of juices are chockfull of antioxidants, such as those made up of some of the world's most antioxidant-filled fruits and vegetables.
3. Juices Can Be Versatile And Personally Tailored For Your Needs
Whether you're struggling to keep dandruff at bay, or you're looking for a natural cure for alopecia and thinning, the uses of juices (both inside and outside of your body) can provide you with the help that you need.
Juice blends can be made to fit your exact needs. With the help of avocado, cucumber, ginger, and more, you can create a juice blend that's right for you. And, if your needs change over time, so can your blends!
Shampoo Recipe for Healthy Hair
Aloe Vera, Almond Oil, And Cucumber Carrot Juice Shampoo
Juice Shampoo Ingredients: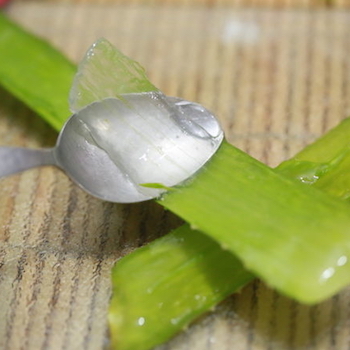 Water (½ cup)
Liquid castile soap (½ cup)
Aloe vera gel (1/3 cup)
Olive oil (1 teaspoon)
Almond oil (2–3 teaspoons)
Geranium essential oil (10 drops)
Cucumber and carrot juice (½ cup)
Method:
Mix the ingredients thoroughly. If the shampoo is a bit on the runny side, add more aloe vera gel (a tablespoon at a time) until the shampoo is the consistency you like.
How to Apply:
Wet hair with warm water, and then lather shampoo into scalp.
Focus on the roots, and work your way down the shaft of the hair until you reach the ends.
Leave on your hair for 1–3 minutes, and then rinse completely and towel dry.
Benefits:
In this simple, homemade shampoo recipe, aloe vera gel and olive oil combine to provide your hair with a healthy shine and your scalp with a flake-free appearance. The addition of cucumber carrot juice to this shampoo base adds a boost of antioxidants which are sure to restore your roots and hair to their natural and healthful glory.
Hydrating Hair Mask Recipe
Rosemary, Jojoba Oil And Avocado Hair Mask

Ingredients:
Water (1 cup)
Rosemary (a few sprigs)
Jojoba oil (¼ cup)
Peppermint essential oil (10 drops)
Avocado juice smoothie (½ cup)
Method:
Bring 1 cup of water to a boil, and remove from heat. Place the few sprigs of rosemary into water, and allow to steep until water cools. Remove rosemary.
Pour the rosemary water into the container of your choice, and add all other ingredients. Mix well to combine into a paste.
How to Apply:
Apply the hair mask to your hair using a brush or your hand.
Massage the paste into your scalp, and be sure to cover your hair from root to tip. Leave for about 5–10 mins to allow absorption. Rinse the mask out completely with warm water.
Benefits:
Rosemary is a proven anti-inflammatory. Inflammation can be a cause of a number of hair issues, including hair loss and dandruff. Additionally, rosemary has been shown to stimulate hair growth in individuals with alopecia.
The jojoba adds a bit of hydration, and the cooling effect of the peppermint extract oil is excellent for an inflamed or otherwise damaged scalp. And, of course, the avocado juice smoothie adds antioxidants, hydration, and a number of essential vitamins.
Nettle Tea, Bentonite Clay, And Ginger + Cucumber Juice Hair Mask
Ingredients: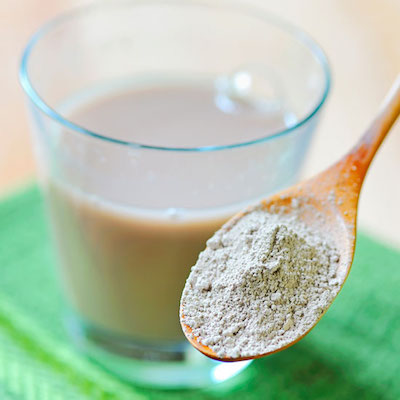 Nettle (2–3 bunches)
Water (½ cup)
Bentonite clay (¾ cups)
Ginger + cucumber juice (½ cup)
Method:
Bring ½ cup of water to a boil, and then add 2–3 bunches of nettle. Steep.
Strain the nettle tea, and pour into a mixing bowl. Add ½ cup of ginger + cucumber juice.
Add ¾ cup of bentonite clay to the nettle tea, one tablespoon at a time. Whisk or blend.
Once done blending in ¾ cup of bentonite clay, the consistency of the mask should be smooth, like yogurt.
How to Apply:
Wet hair with warm water.
Scoop out a palmful of the nettle tea, bentonite clay, and ginger + cucumber juice hair mask. Massage between finger tips, and then apply directly to the roots with a gentle, circular motion.
Spread the mask from the roots of your hair to the end of your hair strands.
Leave the mask in for 5–10 minutes. Rinse the mask out completely with warm water.
Optional: Following the initial rinse, perform an apple cider vinegar rinse after all of the hair mask has been washed out.
Benefits:
This hair mask utilizes vitamin-rich nettle, detoxifying bentonite clay, and multi-purpose ginger and cucumber juice for a refreshing and impactful mask that will clean clogged and blocked hair follicles, leave your scalp and hair healthy and hydrated.
Are your locks not as lustrous and healthy as you'd like them to be? The above juice-based shampoo and hair mask recipes may be just what you've been looking for to add beauty and shine back to your mane. Try them and let us know how you like them!
Sources:
https://www.webmd.com/food-recipes/20-common-foods-most-antioxidants
https://www.hairlossrevolution.com/shampoo/
https://www.hindawi.com/journals/ecam/2016/2680409/#B6
umm.eduhttps://www.cookingchanneltv.com/recipes/ching-he-huang/ginger-and-cucumber-juice.html
Some of the links I post on this site are affiliate links. If you go through them to make a purchase, I will earn a small commission (at no additional cost to you). However, note that I'm recommending these products because of their quality and that I have good experience using them, not because of the commission to be made.