6 Steps To Purify Your Home's Air And Eliminate Dust Mites
Last updated on
Air is a vital part of life. Obviously, you need air to survive, yet many people live in homes with bad ventilation and potential pollutants in the air. By making some simple changes around your house, you can improve the air quality and reduce your risk of various health problems, including allergies and respiratory issues.
Many homes have air that is more toxic than the air outside. This is typically due to stale air from bad circulation and ventilation. Other factors can increase the amount of harmful toxins in the air.
For example, the stale air that comes through the central air-conditioning or heater ducts, gasses emitted from your carpeting and paint affect the air quality in your home. Using household cleaners also add harmful chemicals to the air.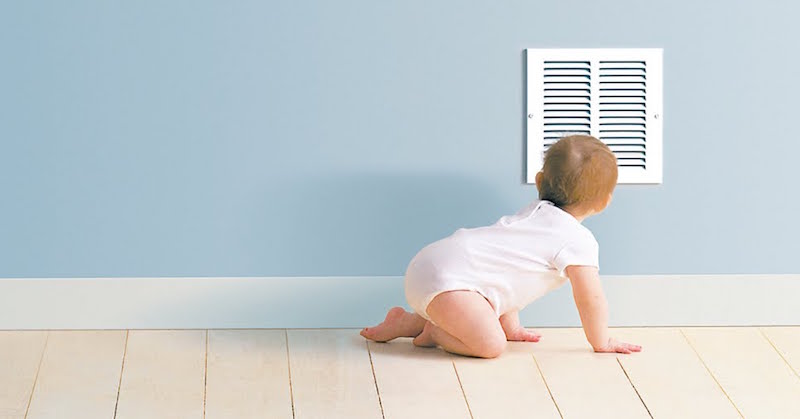 Never underestimate the importance of the air quality in your home. Here are six simple steps that you can take to purify the air in your home and eliminate dust mites.
1. Increase Ventilation
The first place to start, in order to improve air quality, is to increase the ventilation in your home. This is the biggest threat to your health and it can be fixed without major renovations. Whenever possible, leave your windows open to let in outside air for circulation.
Consider installing ceiling fans along the upper floors. Ceiling fans, even when kept on low, are good for keeping the air circulating throughout your home and is much more cost effective than installing central air conditioning.
2. Reduce Chemical Use
Try not to use commercial cleaning products. For just about any household cleaner that you regularly use there is likely a DIY version that only uses natural ingredients. Search online for homemade household cleaners.
If you do not feel like making your own household cleaners, you can find many non-toxic, natural cleaners at health food stores. Just make sure that you check the label and ensure that only natural ingredients are used in the creation of the product.
3. Use Houseplants To Purify The Air
Adding plants throughout your home can increase the quality of your indoor air. This is an easy and natural way to purify the air in your home. Plants add oxygen to the air, helping to create a balance in your air quality that is more similar to the air that would be found outdoors. Placing houseplants around your home can also help eliminate odors and add a pleasant smell in your home—useful for homes with pets.
4. Use A Dehumidifier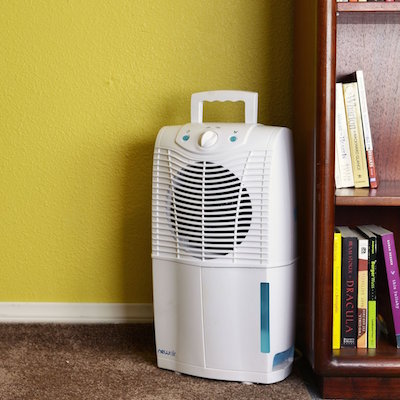 A dehumidifier can remove excess moisture from the air. A home that has a high humidity level is at risk of developing mold.
Mold spores grow quickly and can spread throughout your home and be inhaled into your respiratory system.
Compared to the cost of eliminating a mold infestation, an investment in a dehumidifier is relatively affordable. Many homes tend to have more moisture in the basement, making this the ideal spot for your dehumidifier.
5. Use Synthetic Bedding And Textiles
Synthetic materials may not release as many chemicals into the air and are often easier to keep clean. Use synthetic linen for your bedding and wash them on a weekly basis. These materials are also much less likely to attract dust mites, as they cannot live off of the synthetic materials.
6. Dust And Vacuum Regularly
The final step in purifying your air is to dust and vacuum on a regular basis. Dust your walls, shelves, and furniture to prevent any buildup of cobwebs and dust. After dusting, vacuum your home, making sure that you vacuum around your furniture and underneath couches and chairs.
You may even want to consider replacing your carpeting with hardwood flooring. This can be a costly step, but carpeting can be a major source of pollutants and can capture and hold harmful chemicals. Dust, dander, and bacteria can set into the carpet, slowly getting released into the air as people walk around. If hardwood flooring appears to be too expensive, vinyl flooring is an inexpensive option.
If you take your and your family's health seriously, then you should pay attention to the quality of the air in your home. If you encounter "unexplainable" symptoms, consider the air quality in your home.
Purifying your air and eliminating dust mites is not an overly complicated task. Just follow these six steps and focus on keeping your home clean. With a few simple steps, you will be on your way to a healthier home for your family.
Sources:
https://foodmatters.tv/content/6-steps-for-clean-healthy-air-in-your-home
https://www.homeadvisor.com/article.show.6-Steps-to-Prevent-Indoor-Air-Pollution-in-Your-Home.10542.html
Some of the links I post on this site are affiliate links. If you go through them to make a purchase, I will earn a small commission (at no additional cost to you). However, note that I'm recommending these products because of their quality and that I have good experience using them, not because of the commission to be made.