10 Ways To Add Protein To Your Morning Smoothie That Aren't Powders
Last updated on
Whey protein and other powdered sources of protein are commonly used to add protein to a morning smoothie. These are not your best options as it turns out they are not the healthiest choices. Instead of using powdered protein, learn how to add protein to your juice using wholesome foods.
Here are 10 ways to add protein to your morning smoothie to boost weight loss without relying on protein powder.
10 Protein Ideas For Smoothies
1. Hemp Seeds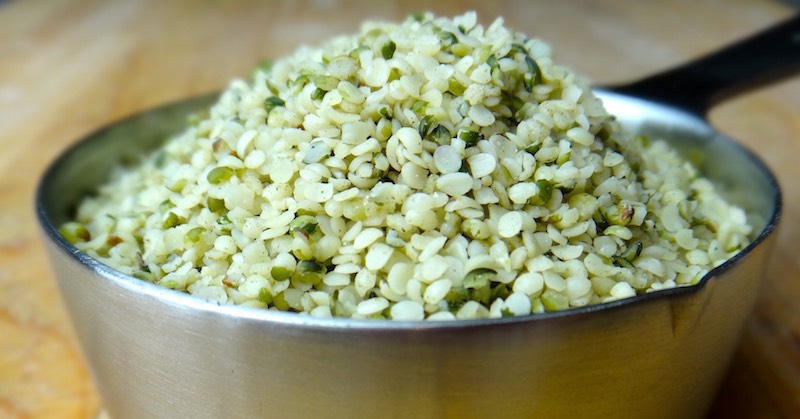 Hemp seeds are a great source of protein, along with iron, magnesium, and omega-3 fatty acids. They have a slightly nutty flavor that pairs well with just about any fruit or vegetable. Use two tablespoons of hemp seeds to receive about 9 grams of protein.
2. Cottage Cheese
Cottage cheese has a creamy texture that works well in smoothies and also provides a large dose of protein. Using a half cup of cottage cheese should add about 14 grams of protein to your smoothie.
Do not choose "low-fat" as those have been processed by hydrogenation and are loaded with transfats and other artificial food additives.
3. Almonds
Like most nuts, almonds are a good source of protein and monounsaturated fats. You can either use whole almonds or almond butter. This hearty nut can also help curb sugar cravings. Use one ounce of whole almonds for 6 grams of protein or two tablespoons of almond butter for 7 grams of protein.
4. Chick Peas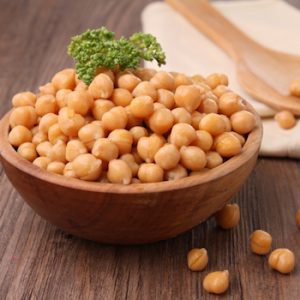 Chickpeas (a.k.a. garbanzo beans) are a type of legume that provides many health benefits.
They are an excellent protein source that can be added into your smoothie. It is cholesterol-free and contain less than 1 gram of fat per cup.
Among its health benefits is its ability to increase satiety, boost digestion and regulates blood sugar levels.
Steam them till they're soft and store them in airtight containers in your fridge, to be used in your morning smoothies.
5. Pumpkin Seeds
Pumpkin seeds are incredibly nutritious, yet many people simply toss them when they scoop a pumpkin. They contain magnesium, which is needed for strong bones and muscle growth, along with 5 grams of protein per two tablespoons.
6. Tahini
Tahini is a paste made from ground sesame seeds and is commonly used as an ingredient in hummus recipes.
It has a creamy texture, a healthy dose of fat, and an adequate amount of protein.
Scoop two tablespoons of tahini into your smoothie to add 5.2 grams of protein.
7. Chia Seeds
Chia seeds can be used for more than growing your own grass in a terra cotta pot in the shape of a cartoon character. They are nutritious seeds and a good source of protein. Two tablespoons of chia seeds provide about 4.7 grams of protein.
8. Oats
Rolled steel oats are a hearty ingredient with a moderate amount of protein; though, they also provide an abundance of fiber.
Studies show that eating oats can help you control your appetite. Use a ½ cup of oats to add 3 grams of protein to your smoothie.
9. Kale
Kale is truly a superfood. It contains fiber, calcium, and vitamins A, C, and K, along with a healthy dose of protein. One cup of chopped kale contains 2.9 grams of protein and only 33 calories.
10. Avocados
Avocados provide healthy fats and protein that will help you stay full for a longer period of time.
This makes avocados a great ingredient for your morning smoothie. A ½ cup of avocado has 2.3 grams of protein.
Pair with spinach, dates, milk, and a small amount of cocoa powder to create a healthy chocolate smoothie.
These 10 foods provide a simple way to add more protein to your smoothies. Protein powder is definitely not your only option when it comes to creating a filling smoothie that offers the protein you need to maintain your muscle mass or develop stronger muscles.
If you regularly prepare your own smoothies, you should think about using some of these foods to ensure you get your daily quota for protein.
Sources:
https://greatist.com/eat/high-protein-smoothie-recipes
Some of the links I post on this site are affiliate links. If you go through them to make a purchase, I will earn a small commission (at no additional cost to you). However, note that I'm recommending these products because of their quality and that I have good experience using them, not because of the commission to be made.