Boost Your Immune System and Thyroid Health With These 5 Fall Juice Recipes
Last updated on
Fall is here, which means more pumpkins, apples, and cider; though, these are not the only beneficial fruits and vegetables that you should include in your diet. If you want to boost your immune system, or simply drink juices of warming foods to keep your body warm this coming cold season, here are five autumn juice recipes.
The following recipes can be made using a juicer or a blender, but extra steps are needed when using a blender. If you use a blender, you will need to strain the drink before serving. This will remove any seeds or skin that remains in the drink.
Always use organic produce whenever possible, and remember to properly core or peel fruits and vegetables, if this is required by your juicer.
1. Thyroid Booster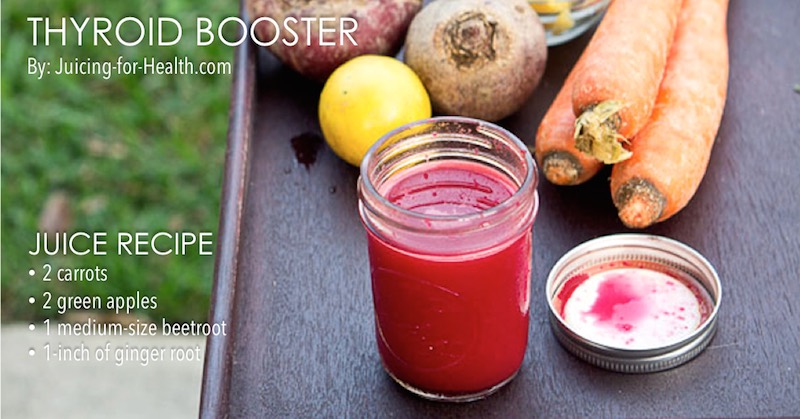 This first juice recipe for fall only requires a few ingredients. Drinking this juice will help your thyroids. Blend or juice the following ingredients, drinking at least once per day to boost your thyroid function and metabolism.
2 carrots
2 green apples
1 medium-size beetroot
1-inch of ginger root
2. Berry High in Antioxidants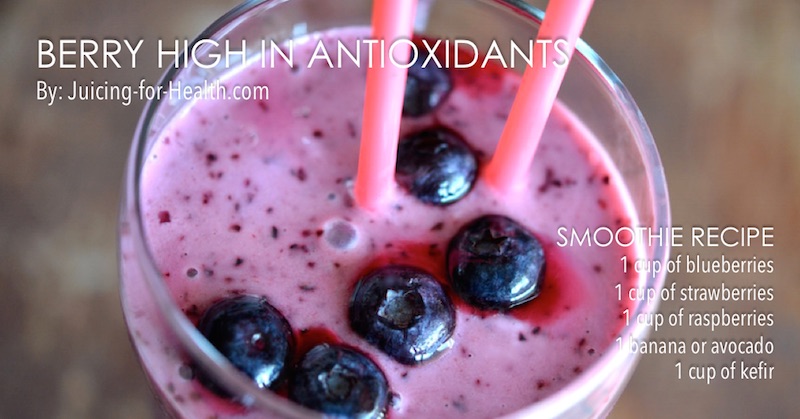 The various berries found in this juice recipe have very high antioxidant content. Use any berries that you have available. Blend the ingredients in your blender on low speed.
1 cup of blueberries
1 cup of strawberries
1 cup of raspberries
1 banana or avocado
1 cup of kefir
3. Body Cleansing Juice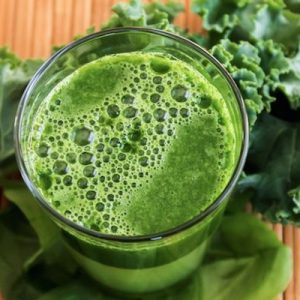 This body cleansing juice helps detoxify your body. Clean out your system before the holidays approach.
Drinking this juice helps to boost your immune system, to ward away the cold or flu.
½ a small pineapple
1 green apple
6-8 big kale leaves
4 ribs of celery
A handful of parsley
½ a lemon
Drink at least one glass a day, as a meal replacement, to start detoxifying your body. 
4. Spicy Pumpkin Juice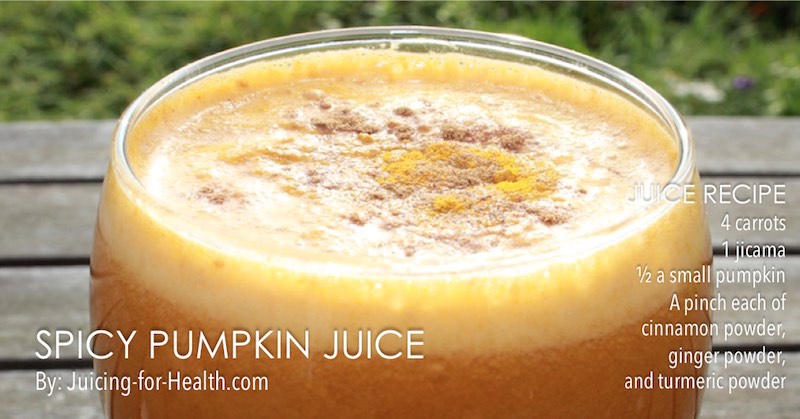 Pumpkin is a staple of the fall because it is a warming food. So are the two root vegetables in this juice combo. Add some spice in the end, to give your juice that extra warming effect that not only keep your body warm, but are also anti-inflammatory.
½ a small pumpkin
4 carrots
1 jicama
Juice the above and add spices into your glass of juice for that extra kick (optional).
A pinch of cinnamon powder
A pinch of ginger powder
A pinch of turmeric powder
5. Sangria Mix
If you want to make the following recipe a real sangria, you may add some red wine (which is high in antioxidant resveratrol). Otherwise, simply combine the following items:
1 grapefruit
2 oranges
½ a lemon
A pinch of cinnamon powder
Raw honey (to taste, if desired)
These juice recipes are easy to make and will provide you with immensely beneficial nutrients.
Getting more vitamins and minerals in your diet will help protect you from seasonal allergies and the cold or flu. Start drinking one of these juices every morning, to boost your thyroid, immune system, and metabolism.
Sources:
https://www.organicauthority.com/eco-chic-table/7-juicing-recipes-fall-fruits-veggies.html
Some of the links I post on this site are affiliate links. If you go through them to make a purchase, I will earn a small commission (at no additional cost to you). However, note that I'm recommending these products because of their quality and that I have good experience using them, not because of the commission to be made.