4 Reasons To Rethink Your Typical Breakfast (Plus Recipes)
Last updated on
Most people think of cereal, eggs, toast, and smoothies, when it comes to breakfast. While some of these meals may be nutritious, you may like to try some new ideas. There are many other foods that you could include in your diet, such as broth.
Broth for breakfast provides numerous benefits. It is quick and easy to prepare, rich in nutrition, and can be made in a variety of ways. In some cultures, broth is a very common meal, yet not many people in the United States even think about broth as a meal option.
If you want to start eating healthier, try adding fresh produce to your broth. And we're not talking about canned soup/broth but one that you cook up yourself. They're not that difficult to prepare so take a look at what you can do.
See how you can make your own nutritious bone broth.
Here are five reasons why you may want to rethink your typical breakfast.
1. Broth Is Quick And Easy To Prepare
When you do not have time to make a filling breakfast, broth is a great solution. All you need to do is warm up some broth, add the ingredients that you would like, and serve. Throw in some healthy greens and some leftover chicken. Within a few minutes, you can have a nutritious breakfast ready.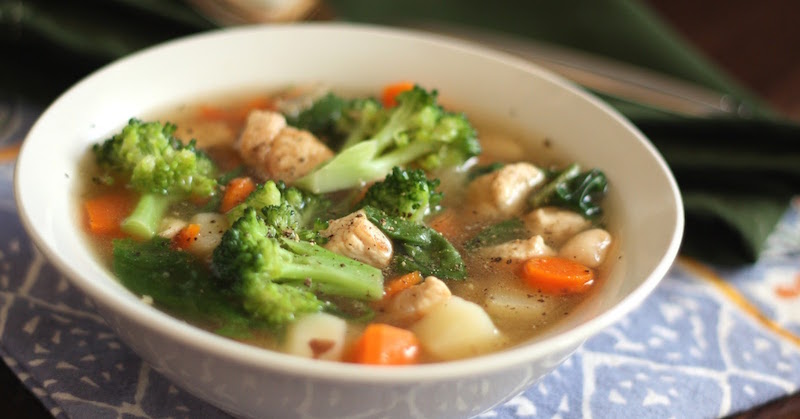 To ensure you get enough nutrition in the morning, use this filling broth recipe:
2 cups of broth
½ carrot, chopped
1 small potato, cubed
A few broccoli florets
Some leftover chicken
2. Broth Can Be Incredibly Nutritious
Studies show that eating a filling breakfast is the best way to start the day. Having more nutrition in the morning can give you the energy to make it through to lunchtime, without getting food cravings.
Broth is also a great option for people who typically skip breakfast. If you do not normally feel hungry in the morning, then try having some broth. It is a light meal, so even if you regularly skip breakfast, the broth will not be a shock to your system.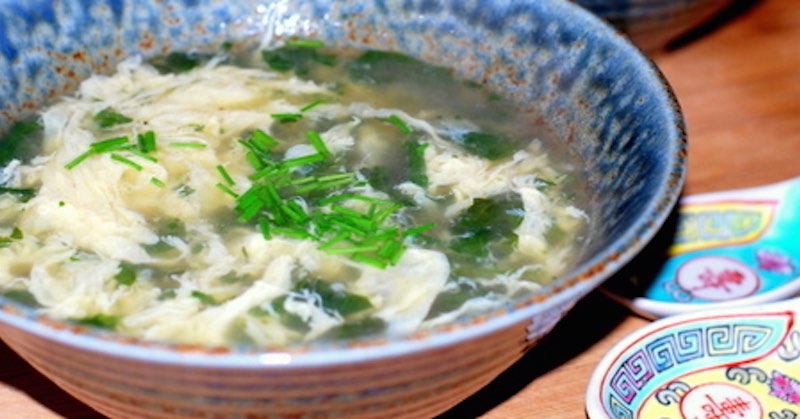 Here is a simple, yet nutritious broth recipe that you may want to try:
2 cups of broth
A handful of spinach leaves
1 egg
3. Broth Can Be Made With Miso Paste
Miso is a nutritious paste that is often used in Japanese broth, making it easy to integrate into your busy schedule. Miso is a complete source of protein, containing all of the essential amino acids that your body depends on. It also stimulates the secretion of digestive fluids in your stomach and restore healthy gut bacteria.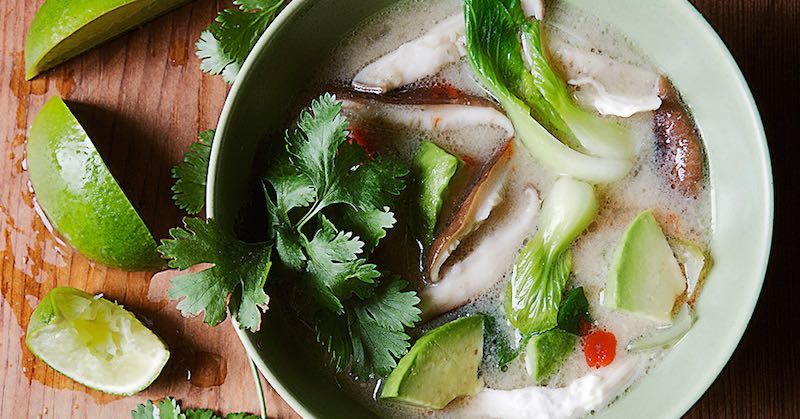 Try this miso broth, to provide your body with more protein and improve your digestive system:
2 cups of broth
1 tbsp miso paste
Any greens (baby bokchoy or lettuce)
3 heads of mushrooms, sliced
½ avocado
4. Broth Can Be Made with Mushrooms and Celery
Mushrooms and celery are both incredibly beneficial ingredients. Making a broth that contains these two items could provide an instant booth to your health.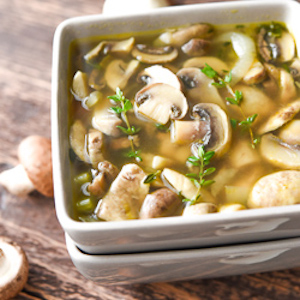 Mushrooms are a great source of potassium and selenium. Depending on the mushrooms that you use, they can also help improve your immune system.
Use different types of mushrooms. Lightly stir-fry the mushrooms and add the broth to boil.
½ cup of cremini mushrooms
¼ cup of dried oyster mushrooms
¼ cup of wild mushrooms
2 cups of broth
Broth could be one of the most beneficial breakfasts that you may not have considered eating in the morning. While most people think of oatmeal, cereal, and omelets as healthy breakfast options, you should consider giving a homemade broth a try.
Sources:
https://www.thehealthyhomeeconomist.com/5-reasons-with-5-recipes-for-breakfast-broth/
fawesome.ifood.tv
https://www.care2.com/greenliving/10-benefits-and-uses-for-miso.html
Some of the links I post on this site are affiliate links. If you go through them to make a purchase, I will earn a small commission (at no additional cost to you). However, note that I'm recommending these products because of their quality and that I have good experience using them, not because of the commission to be made.