15 To 21-Day Detox/Juice Cleanse (The Third Week And Beyond)
Last updated on
If you're looking to do anything from a 15 to 21-day detox/juice cleanse, chances are that you're a seasoned juice faster. Or you have probably heard of all the benefits of doing a 21-day (or beyond) juice cleanse! Maybe you have a health condition you want to get rid of by juice fasting! Whatever your reason, you've come to the right place.
The ultimate healing challenge: A 15 to 21-day detox/juice cleanse!
The health benefits you can get from this 3-week detox plan will be just incredible—but they come at a price, too. This cleanse requires experience, dedication, and a great dose of genuine creativity to be carried out the right way, so make sure you are ready for the journey.
If you are—welcome aboard! Let's move on to the details. 🙂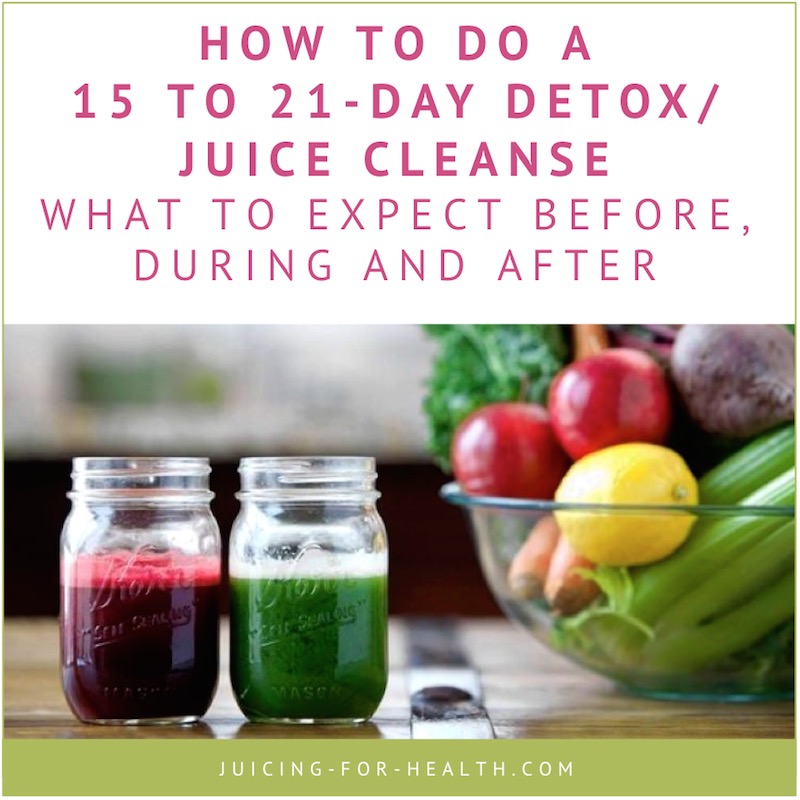 15 To 21-Day Detox/Juice Cleanse
Why You Should Do A 15 to 21-Day Juice Cleanse
As you may remember from your first few juice fasts, the first two days are essentially a period of rough adaptation and prominent "withdrawal symptoms" from all the unhealthy food we've been previously having that brought us to the stage where we need to detoxify.
In the first seven days (the first week) of juice fasting, you would experience superficial detox during which, most of the toxins from your body are effectively metabolized and flushed out, simultaneously healing minor health issues and acute conditions.
If you had continued into the second week of juice fasting, it would be a period of deep cleansing during which, your body took care of old injuries and traumas that weren't healed properly before. Throughout the second week of juice fasting, your body flushed out toxins stored deep inside your scar tissues (from operations, traumas, etc.) and treated chronic conditions. However but a solid reversal of the disease usually requires much more time.
So now you've decided to do a 21-day detox/juice cleanse, and that's an excellent decision! 21 days are the minimum effective period your body needs to effectively reach the organs and systems that are troubled by chronic pathologies of all sorts. For some people, going beyond 21 days may also be helpful, depending on the degree of chronic issues that need to be addressed.
This 15 to 21-day detox/juice cleanse aims to restore the balance in your current physiology as well as heal injuries and damage that you've suffered from your younger days (even from your childhood years). Read on to understand what this means.
BEFORE You Start On The Detox/Juice Cleanse
Before you get started, below are a few pointers to keep in mind:
What You Can Expect AFTER Completing This Juice Cleanse
Every person is unique so there is no universal and detailed prediction as to what you can expect from your 15 to 21-day juice cleanse. These are, however, the most commonly experienced health improvements:
Mental clarity, improved focus, alertness and mindfulness
Somewhat improved vision
Clear skin
Healthier hair
Steady weight loss
A significant increase in energy levels
Improved digestion and bowel movement
Soothed chronic processes, up to long periods of remission
Many juice fasters reported that long cleanses (21 days and beyond) help to calm down autoimmune processes and relieve systemic inflammation, such as arthritis.
Possible Healing Reactions DURING The Third Week And Beyond
Even those who regularly embark on juice cleanses usually affirm that the first week is the hardest one, during which the healing reactions are most felt. They include:
Hunger pangs and hunger in general
Nausea, rarely vomiting
Coated tongue
Unpleasant breath and body odor
Dizziness, headaches
Muscle aches
Skin pimples, acne, rashes
The second week will be marked by far less intense healing reactions and much higher energy levels. Overweight people, however, might experience some of these reactions during the second week as well because as a lot of toxins are deposited in their body fat and require more time to be flushed out.
The third week is usually the calmest as most of the healing reactions should have subsided by now. This period is usually accompanied by mental clarity and mindfulness, but energy levels tend to fluctuate a bit. Some days will be energetic and vibrant while others will make you feel sleepy and tired for no apparent reason: don't worry and remember your body is working at healing deep and old injuries, so keep juicing and give your body some time to cleanse.
Some people might experience the fecal encrustations being released through their bowel movements, some might experience them later, some not. If you do, take a course of quality probiotics and add 2 teaspoons of apple cider vinegar in your juices to help rebalance the intestinal flora and the electrolytes for about 1-2 weeks from the time you noticed purging of the encrustations.
Be Aware of Possible EMOTIONAL Healing Reactions
When you enter into the third week of a juice cleanse, you may experience not only deep tissue cleansing, but also deep emotional cleansing. During this time, you may experience a bout of emotional mood swings that may be unpleasant and make you feel restless.
It is wise that you be aware and welcome these possible emotional healing reactions. When you are prepared, you will recognize and know how to deal with it when it happens.
Read more about emotional healing reactions here.
What To Drink And How Much
Just as you did on your previous cleanses, listen to your body—especially on the third week, when the deepest detox will be taking place.
During the third week, you would already be familiar with what you need to do. Continue to drink your 17-27 ounces or 500 to 800 ml of freshly made juices three times a day for traditional "meal times" (breakfast, lunch, dinner) with occasional sips of juices or broths in between meals whenever you feel like it.
Herbal teas are also great to support the healing process, so make sure to drink them at least once or twice per day between your juicing meals. Get more ideas of what you can drink, on top of your juices.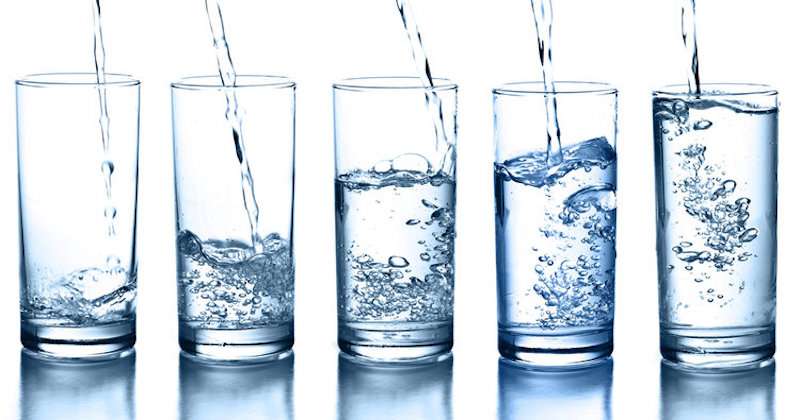 Remember to pay great attention to your water intake at all times, especially on the second and third weeks of your juice cleanse. Make sure to drink at least 70 ounces (2 liters) of fresh water on top of your juices, broths, and herbal teas.
Juice Plan For A 15 To 21-Day Detox/Juice Cleanse
The 21-day juice cleanse aims to reach the deepest layers of your organism and alleviate even the most persistent chronic issues. To do so, make sure to focus a lot of attention on juice diversity and provide your body with all the vitamins it needs for proper healing.
From the second week, you would have included beetroots into your daily juicing regime. To this, you may add a few other fruits as you like, as we suggest in juice recipes below.
Suggested Juice Recipes
Below you'll find a some juice recipe ideas that you can add to your third week juice cleanse for more variety. During the third week and beyond, your body is much more prepared to take in more fruits. You may use a variety of fruits for about 30% of your juices. These recipes are just suggestions and need not be followed too strictly—get wild and creative, mix whatever your body asks for!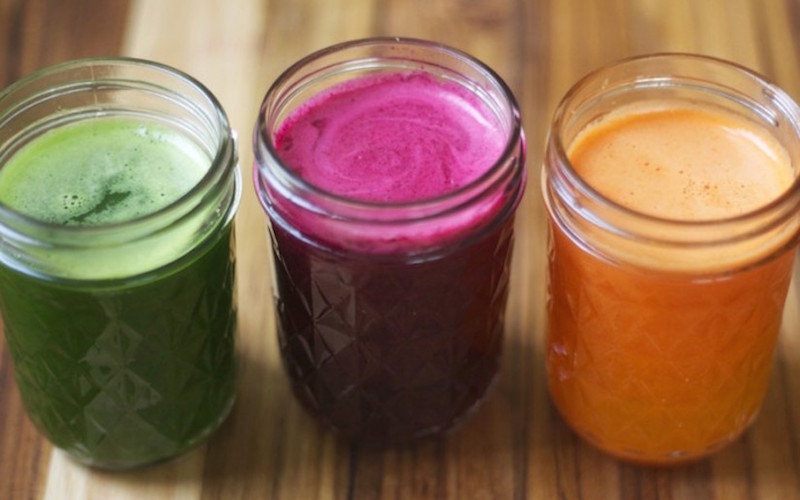 Juice Recipe #1
This recipe is beneficial for healing of the digestive system:
1 small head of cabbage
½ stalk of celery (about 6-8 ribs)
½ lb of carrots
A piece of ginger root (about 1-inch thick)
Juice Recipe #2
This recipe is beneficial for cleansing and supporting the liver:
6-8 medium-large beetroots
1 fennel bulb
A handful of dandelion leaves (if available)
1 lemon with peel (cut off both ends)
A piece of ginger root (about 1-inch thick)
Juice Recipe #3
This recipe is beneficial for cleansing the kidneys:
1 stalk of celery (12-14 ribs)
½ lemon with peel
Juice Recipe #4
This recipe is beneficial for healing of the respiratory system:
1 lb of carrots
4-6 oranges
4-6 green apples
A piece of ginger root (about 1-inch thick)
A pinch of cayenne pepper (optional)
Juice Recipe #5
This recipe is beneficial for healing arthritic inflammation:
2 cucumbers
1 stalk of celery (12-14 ribs)
1 green apple
½ pineapple
A handful of fresh mint
Juice Recipe # 6
This recipe is beneficial for increasing metabolism:
2 large grapefruits
3-4 yellow/orange bell peppers
½ lemon with peel
There are hundreds more free juice recipes that you can use here.
The third week of your juice cleanse is a delicate period during which you should focus exceptional attention to what your body tries to communicate with you. Deep healing might require a certain nutrient—and that's why you may experience a sudden craving for carrots, let's say, or blueberries. Go for it, juice 'em up! This is your body's gentle way of giving you a hint on what you should give it, to accelerate the healing process.
Trust your guts!
Happy Juicing!
Some of the links I post on this site are affiliate links. If you go through them to make a purchase, I will earn a small commission (at no additional cost to you). However, note that I'm recommending these products because of their quality and that I have good experience using them, not because of the commission to be made.