Preparing For A Juice Fast—How To Gradually Ease Into Your Fast
Last updated on
Knowing how to prepare for a juice fast will help your body to adapt and gradually ease into your fast properly. Avoid giving your body too much good, too quick. Below are some tips on what you need to do before you venture into this lovely journey of healing.
Prepare For A Juice Fast
Not A Bed Of Roses
Going on a juice fast/feast is not difficult. But WHEN you do go on an extended juice fast/feast, there will be some work involved. Shopping for an abundance of fruits/vegetables. Cutting them up, juicing, and washing up, 3-4 or more times a day. (That's the reality). Drink your juices, and then experience a series of healing reactions. This is another reason why you should invest in a juicer that's easy to use and wash-up. Most masticating juicers fall into this category.
There will be ups and downs during your journey, some days you feel like giving up. But, I can tell you, persist on and at the end of it, it will be worth every effort you put in for the improvement of your health. Your body will thank you for it. There will be some changes to your body, but as long as you know you're doing the right thing, just keep on with it.
I enjoy juice fasting/feasting simply for the knowledge that I'm doing it for the good of my body. And afterwards, I feel energized and revitalized, like I've "reset an internal button" and been given a new body.
Plan Ahead
Plan ahead for a good time to start your fast. Decide how many days you want to juice fast/feast. If it's only for one to three days, then a quiet weekend would be a good time. Plan a weekend to be free of appointments or errands.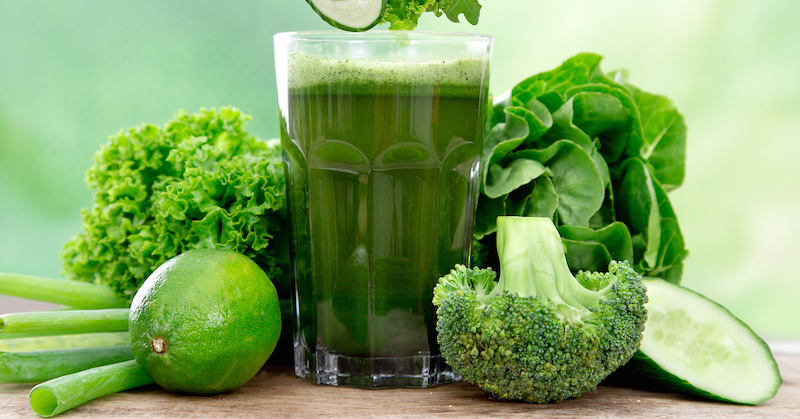 At least 3-7 days before you're about to start your juice fast, gradually cut down on the amount of that you eat, especially processed foods. Begin to eat more and more fresh fruits/vegetables.
Reduce eating foods that are high in sugar, salt and fats. Avoid sugary, soft drinks, alcohol and nicotine. Dairy products, meat, sugar, wheat should also be eliminated from your diet.
Remember, for a successful juice fast, discipline and determination work hand-in-hand and are important in determining the outcome of your fast.  If you KNOW the benefits of your juice fast, it might make life easier for you.
The day before your juice fast, go out and buy those fruits/vegetables to be stored in your fridge (you want to drink them fresh). Buy enough to last for about three to five days if you're fasting that long.
If you're planning to make your juice in big amount and store them due to your busy work schedule, you may like to be prepared and know how to store your juices for maximum nutrient retention.
Here's a simple GUIDE to writing YOUR own shopping list. Make a list to save you time and money so when you go to the market, you know what you need and don't spend more than you need.
Recommended Reading
Familiarize yourself with fasting. Read up and understand what you're doing. There are lots of information on this site about juicing, juice fasting/feasting and what to expect.  Read, and be prepared so that you don't get unwanted surprises.
Below are some recommended readings to encourage you. I love the testimonies from these books. The results from ordinary people who understand the benefits of a proper juice fast are just amazing.
"The Transforming Power of Fasting and Prayer" by Bill Bright is one of my favorites. It is a Christian book on fasting that shares many personal accounts of spiritual breakthroughs in lives of ordinary people who had done the 40-day fast and pray.
BUY BOOKS ON FASTING:
Happy Juicing!
Some of the links I post on this site are affiliate links. If you go through them to make a purchase, I will earn a small commission (at no additional cost to you). However, note that I'm recommending these products because of their quality and that I have good experience using them, not because of the commission to be made.