by Kevin (PA, USA)
I have had brain lesions for years now, and optic neuritis affecting my vision. Not to mention sinus allergies, skin allergies, fatigue, muscle pain, depression, anxiety, and the list goes on.
I'm 25 and this isn't the life I wanted, and because of it, I havent gone to college or anything yet. So anyway, living with the parents now, trying to get health back on track.
Bought an Omega Juicer, and the same day started a 3-day juice fast. Well Day 4, I went to the bathroom and looked in the mirror, and my eyes looked different! They look clearer and brighter, and more hazel in color than they were before.
My parents said the white part of the eyes look whiter too. I dont know, my pupils just look more defined and shiny. I also had some double vision in the peripheral vision of my right eye that was left from a bad optic neuritis attack back in May. That was gone also!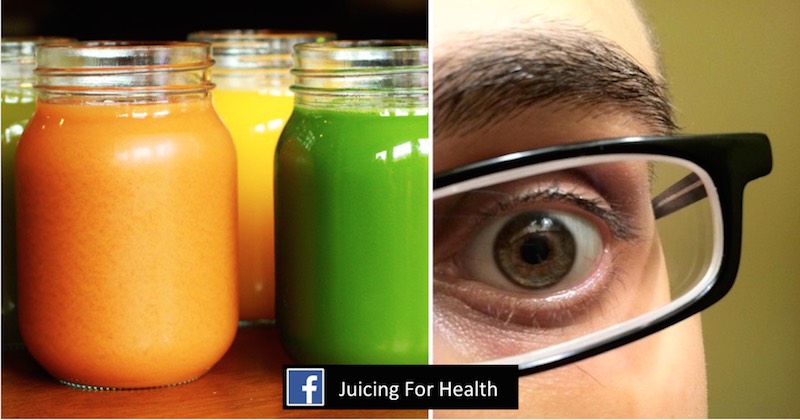 Anyway, I am now more confident than anything that I can help myself and my health, and I will be doing a juice fast once a month at least, and still continue to juice daily. Now, I'm just wanting my vision to go back to normal. Visual static, blurriness, glares, floaters, and all that gone.
I have been drinking juices 2-3 times a day, of beets, carrots, kale, dandelion, squash, celery, and some fruits such as pineapple, grapes, oranges, grapefruit and kiwi.
Foods To Improve Eyesight
Make This Sweet Potato Juice to Improve Eyesight
Eat Raw Organic Pumpkin Seeds to Improve Eye Health
Homemade Pumpkin Spiced Latte That Prevents Eye Degeneration
Alkalizing Carrot-Pumpkin Juice For Brilliant Eye Health
How To Juice Bitter Gourd For Better Eye Sight
Prevent Eye Damage With This Powerful Antioxidant Berry Mix Juice
2-Ingredient Juices For Maintaining Amazing Eye Health
How To Use Castor Oil To Dissolve Cataracts And Get Perfect Vision