The Absolute Best Ways To Storing Foods for Longer And Keeping Them Fresh
Last updated on
Sometimes it's hard to keep a lot of fresh fruits and veggies in the house—they always seem to go bad before you can eat them. What a waste! We have some tips for you here on how to store foods for longer.
Instead of going to the grocery store every day for a new batch, keep this list on bookmark so you can refer back on have your fruits and vegetables so that they last a little bit longer.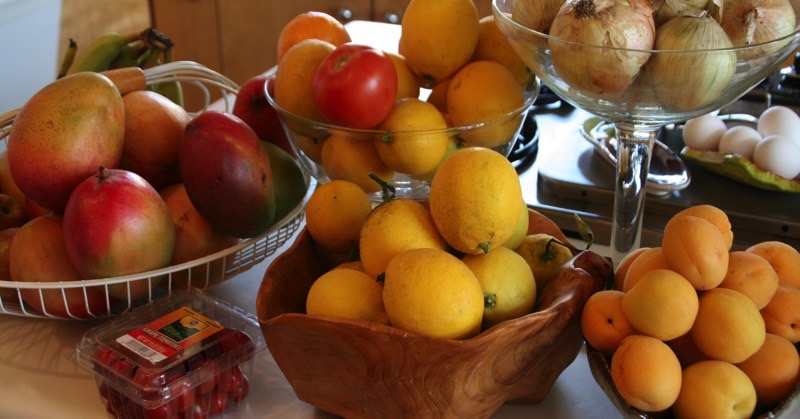 Why Do Some Fruits Rot Before Others?
The culprit to rotting food is a colorless, odorless gas called ethylene. It helps ripen fruits, but the ripening process is simply an "aging" process.
Some foods produce more of the gas, like pears and apples. You've probably heard about keeping bananas in a bag to ripen; this is because the bag helps trap the ethylene inside.
Fruits that are damaged also release more ethylene, which can ripen and spoil the other fruits faster. That saying, "One bad apple spoils the whole bunch" is completely true!
How To Store Foods For Longer
Based on the science of ethylene, there are certain places you can keep your food to make them last longer.
Never wash food before storing—you should only wash right before use. This eliminates the possibility of mold.
In The Fridge
Artichoke
Beets
Brussels sprouts
Cabbage
Cantaloupe
Celery
Cherries
Grapes
Green beans
Honeymelon
Lima beans
Leafy vegetables
Leeks
Mushrooms
Okra
Spinach
Sprouts
Summer squash
Yellow squash
Zucchini
Other foods should be stored in the fridge, but in different ways.
After Ripening
Only store these in fridge after they are slightly ripened:
Avocado
Nectarines
Peach
Pear
Plum
Kiwifruit
In Water
Store fresh herbs and asparagus in water (just like in the grocery store!).
Paper Bag
Mushrooms and okra work great in paper bags as it prevents light.
Plastic Bag
Wrapped these in non-bleached kitchen paper towels to absorb moisture and place them in plastic bags before putting them away in the fridge:
Broccoli
Carrot
Cauliflower
Chard
Corn
Cranberries
Green onions
Lettuce
Peas
Radish
Store in Single Layer
Berries should be stored in a single layer, if possible. This prevents the juice from spoiling other berries.
On the Counter
These should be kept at room temperature and avoid sunlight. Only put fruit in the sun, or in the warmest part of your house, if you want them to ripen faster.
Moving them around the counter can also help so they're not resting in one place.
Apple
Banana
Tomato
Basil
Cucumber
Eggplant
Ginger
Grapefruit
Jicama
Lemons/limes
Mango
Orange
Papaya
Pepper
Persimmon
Pineapple
Plantain
Pomegranate
Watermelon

In a Cool, Dark Place
Any sort of root or squash veggies should be stored in a dark place:
Acorn squash
Butternut squash
Garlic
Onion
Potato
Pumpkin
Shallots
Spaghetti squash
Sweet potato
Winter squash
Never store onions with potatoes due to ethylene.
Let us know how you go with these tips!
<
Some of the links I post on this site are affiliate links. If you go through them to make a purchase, I will earn a small commission (at no additional cost to you). However, note that I'm recommending these products because of their quality and that I have good experience using them, not because of the commission to be made.