Now that we know the awesomeness of chia seeds, how do we eat them? Here are some interesting and healthy ways you can easily add chia seeds into your daily diet and enjoy all its health benefits.
You can use any of your favorite fruits and nuts to modify these recipes, be creative and create your own yummy chia seeds recipes. The combinations are endless!
1)  Vanilla Chia Pudding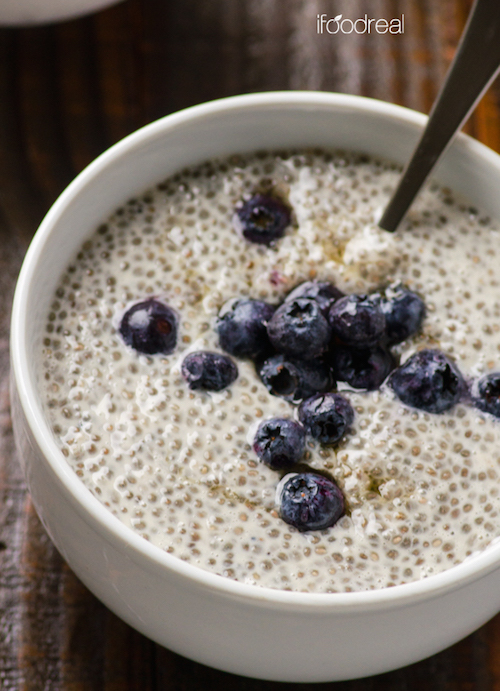 Recipe from:  ifoodreal.com
2) Banana Almond Smoothie with Chia Seeds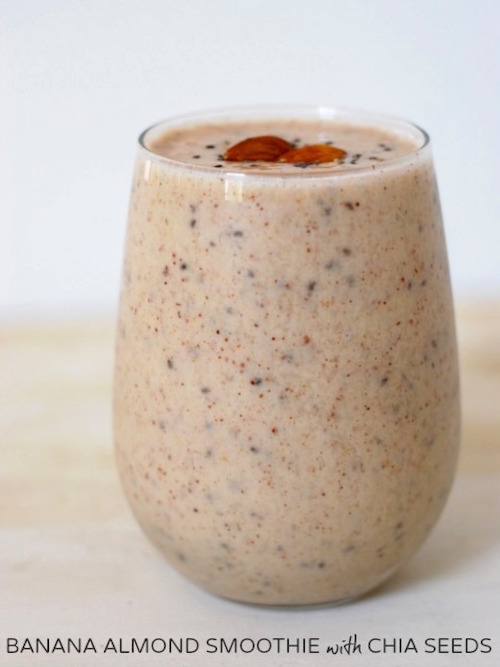 Recipe from: SimplyHappenstance.com.
3)  Peanut Butter Chocolate Chia Pudding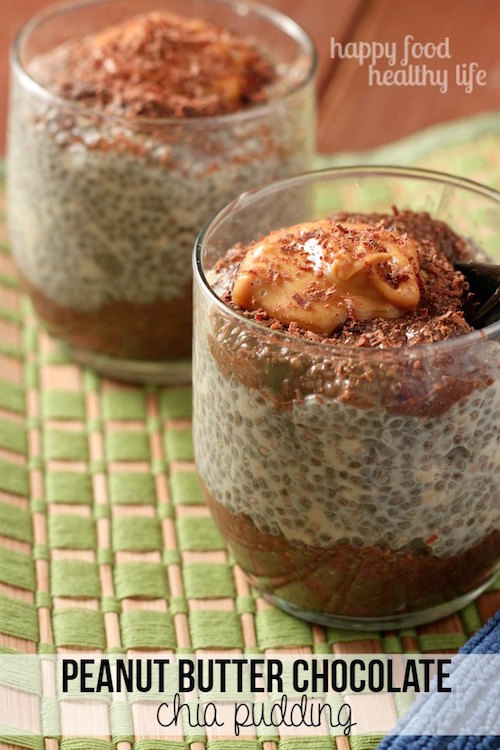 Recipe from:  HappyFoodHealthyLife.com.
4)  Sugar-free Apple Chia Seeds Jam + Breakfast Parfait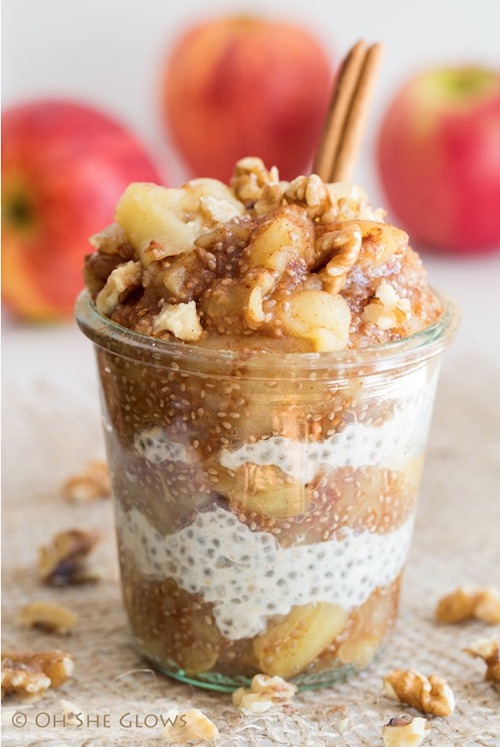 Recipe from:  OhSheGlows.com.
5)  Raspberry & Vanilla Chia Seeds Jam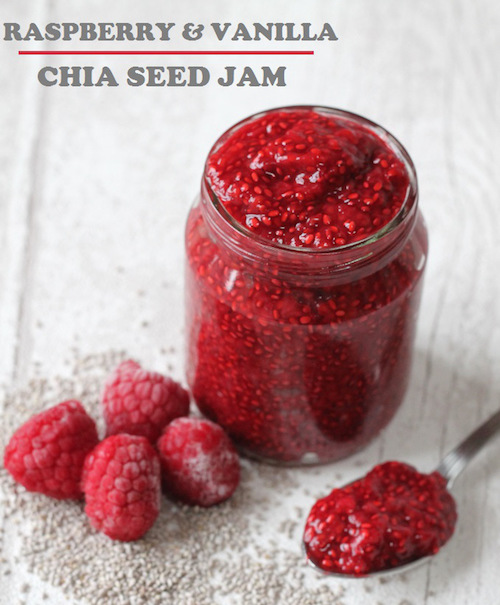 Recipe from: MyFussyEater.com.
6)  Chocolate Chia Seeds Banana Split Parfait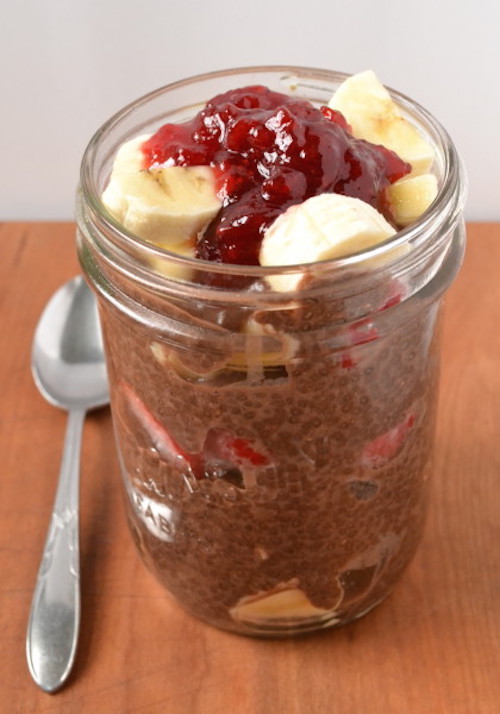 Recipe from FoodDoodles.com.
7)  Spicy Pineapple & Pepper Chia Seeds Jam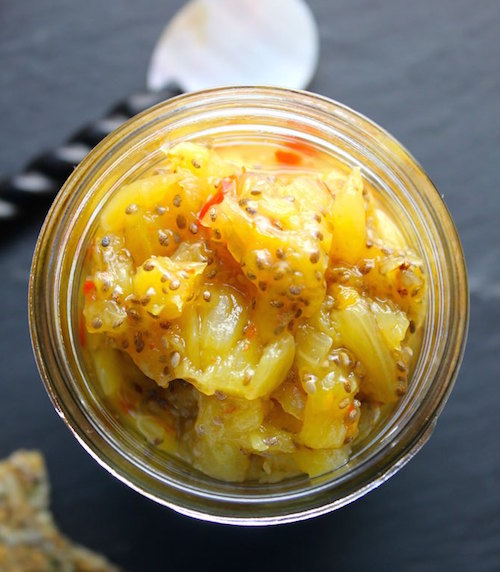 Recipe from:  JJBegonia.com.
8)  Chia Seeds Crispbread Crackers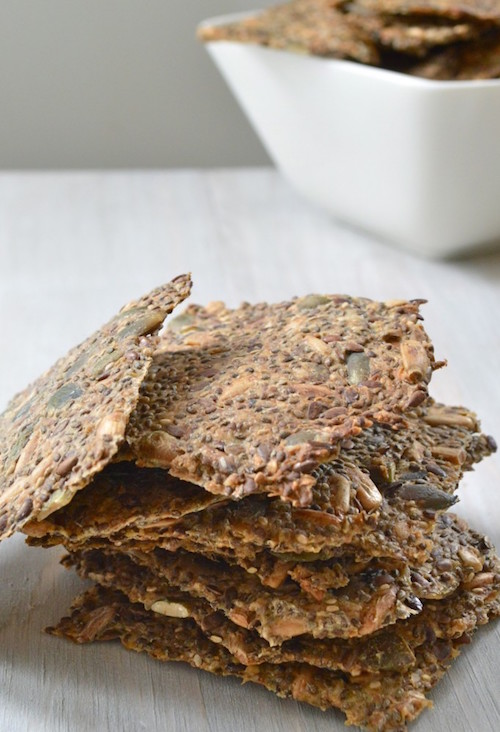 Recipe from:  Nyoutritious.com.
All excellent ideas/ways to eat chia seeds. Which one will you try?
.