Easy 6-Ingredient Avocado Ice-Cream Recipe With Coconut Milk And NO dairy. Eat Without Guilt!
Last updated on
Eating healthy fats is essential to having balanced hormones, healthy skin, shiny hair and adrenal energy. If you're experiencing fatigue, imbalance or sugar cravings—it's possible that you need to add more fat into your diet.
Stress and other emotional triggers can cause intense hunger cravings for sugar-rich foods like ice-cream, so finding healthful ways to satiate hungry and alleviate cravings is important if you truly want to sustain a clean diet.
This recipe is delicious, rich in healthy fats and calories to help give you the fuel you need to sustain yourself and possibly even grab a workout.
This is a small batch recipe that you can make in your blender, however, you can double or triple the recipe if you want and throw it in your ice-cream maker if you've got one for even better results . There is sugar in this recipe from the maple syrup or honey that you can adjust according to your taste.
The below information is additional to the original post by youngandraw.com.
Before we go into how to actually make this delicious and nutritious ice-cream, let's talk about the health benefits of the two main ingredients.
1. Avocado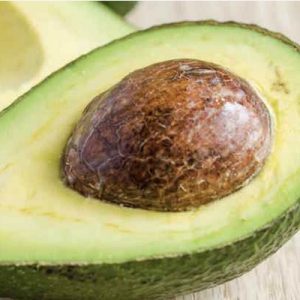 Avocados are one of the best sources of healthy fats that you can eat. One avocado contains 22 grams of fat, with only 3 of those grams being saturated fat and containing zero trans fats! This fat content makes in incredible for treating high cholesterol.
Researchers have found that adding avocado in diets help to lower "bad" cholesterol (low-density lipoprotein or "LPL" cholesterol) while increasing "good" cholesterol (high-density lipoprotein or "HPL" cholesterol).
2. Pistachio Nuts
Nuts, such as pistachios, are similar to avocados as they contain high levels of healthy fat, low levels of saturated fat and absolutely no trans fat.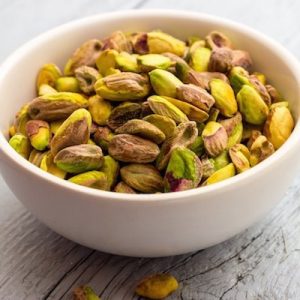 One major difference, though, is that nuts also contain a high amount of protein. This is very beneficial for fat-loss and overall health as eating protein fires up your metabolism, which helps burn the calories you gain from food, and also increases satiety that helps prevent overeating.
However, due to their high healthy fat content it should not come as a surprise to find out that they provide many of the same health benefits that avocados do. One of these is the reduction of bad (LDL) cholesterol levels.
Eating nuts have also been shown to reduce the risk of developing coronary heart diseases. Researchers have found that people who consume nuts two or more times a week cut their risk of developing coronary heart diseases in half (47% reduction).
Avocado Ice-Cream Recipe
Recipe from Young and Raw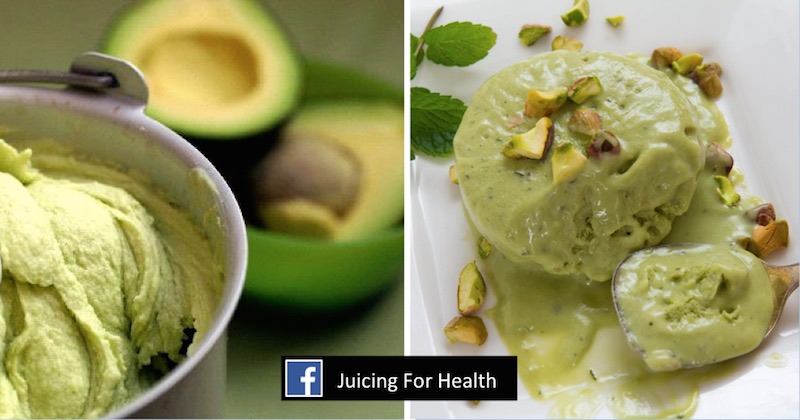 Makes 2 scoops
Prep time: 10 minutes
Ingredients:
1 avocado
1/3 cup lightly roasted unsalted pistachio nuts
1-2 tsp. vanilla extract or vanilla bean powder
2 tablespoons lime or lemon juice, fresh squeezed
3 tablespoons maple syrup or 2 tablespoons honey
1 cup almond, coconut or hemp milk
Instructions:
Blend on high in your blender until smooth. You can pop it in the freezer for 20 minutes before eating, or just leave in the fridge (not freezer) to ensure its creaminess.
Republished with permission from youngandraw.com.
Some of the links I post on this site are affiliate links. If you go through them to make a purchase, I will earn a small commission (at no additional cost to you). However, note that I'm recommending these products because of their quality and that I have good experience using them, not because of the commission to be made.