10 Wholesome Foods Under 50 Calories To Help With Healthy Weight Loss
Last updated on
One of the challenges with eating a healthy, balanced diet is finding foods that can keep you full, while providing energy. If you have struggled to lose weight, these low calorie foods could help you drop a few pounds.
It's not difficult to look for low calorie foods, most fruits and vegetables are very low in calories and you can't go wrong with all the health benefits that come with them too.
For effective and easy weight loss, eating healthy is key, and it's not about counting calories. This article is simply to show how you can eat wholesome foods and still keep way below your calories quota, that is if you're counting calories.
"Zero calorie" foods are any foods that contain fewer calories than the amount of calories used to consume the food. For example, celery is considered a zero calorie food. While not all of the foods listed below are true "zero calorie" foods, they do contain a very limited amount of calories, yet they can provide energy and keep you full.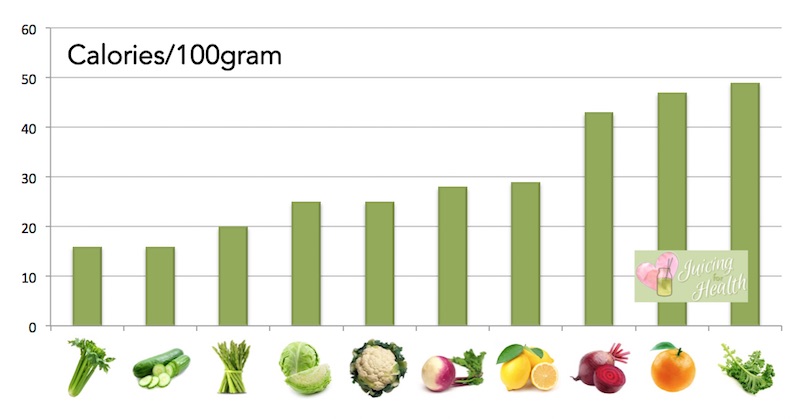 For those who want to make small changes to their diet to improve their chances of losing weight, start including more of the following foods in your diet.
1. Celery
As mentioned, celery is considered a zero calorie food. It is also a great source of fiber and consuming more celery could help lower your blood pressure. According to some studies, eating celery may also reduce your chances of developing cancer, thanks to a compound called lutein that can also be found in many other greens. There are only 16 calories in 100 grams of celery.
2. Oranges
Oranges contain an abundance of vitamin C and flavonoids. They contain very few calories, especially when compared to other fruit. A recent study suggests that eating oranges can help prevent DNA damage and boost your immune system. A 100 gram serving of sliced orange contains 47 calories.
3. Cabbage
Cabbage should be considered a super food. It is a great source of fiber, vitamin C, and various essential minerals, such as potassium. Cabbage also contains cancer fighting compounds that could help reduce your risk of developing bladder, colon, and prostate cancer. A 100 gram serving of cabbage contains 25 calories.
4. Asparagus
Eating more asparagus could help promote cardiovascular health. It also provides a variety of essential B vitamins. 100 grams of asparagus only contain 20 calories, allowing you to fill up on asparagus without consuming a lot of calories.
5. Beetroot
Beetroots are another food that could be thought of as a super food. They are a great source of iron and antioxidants. Add beets to your smoothies, or cook them. They can be boiled, grilled, or steamed. Just try not to consume too many beets, as this could lead to diarrhea and other digestive problems. 100 grams has just 43 calories.
6. Cucumber
Cucumbers contain exactly as many calories as celery – just 16 calories per 100 grams. This makes cucumbers another great food for filling you up and providing you with energy, without adding a large amount of calories to your diet. Eating more cucumbers could also help detox your body and flush toxins, while keeping you hydrated.
7. Lemon
Lemons can be used in so many different ways. You can squeeze fresh lemon into your drinks, or even a glass of water. You can also add them to marinades for your chicken or fish. Lemons can also help you lose weight and flush toxins from your body. At just 29 calories per 100 grams, they are another great low calorie option.
8. Cauliflower
Cauliflower is useful for fighting inflammation and promoting better cardiovascular and digestive health. To receive the full amount of vitamins and minerals provided by cabbage, the best way to prepare this vegetable is to steam it. There are only 25 calories per 100 grams.
9. Kale
Kale is a popular vegetable, becoming a staple of the health food trend. It is a great source of vitamin K, along with other essential vitamins and minerals. You can eat steamed kale, add kale to smoothies, or have a kale salad, with only 49 calories in 100 grams of kale.
10. Turnips
Turnips provide anti-inflammatory nutrients that can help fight any health problem that causes inflammation. Eating a small amount of turnips can help prevent kidney or gallbladder issues, but if you already have problems with these areas, you may actually want to avoid turnips. 100 grams of turnips includes 28 calories.
If you have been looking to lose weight, then you may want to start including these foods in your diet. Building your diet around low calorie foods can help you stay energized and full, so that you can eliminate sugar cravings and begin lowering your overall caloric intake.
Sources:
https://healthyhints.com.au/20-zero-calorie-foods-that-can-help-you-maintain-a-healthy-weight/#sthash.DNmIALqz.dpuf
Some of the links I post on this site are affiliate links. If you go through them to make a purchase, I will earn a small commission (at no additional cost to you). However, note that I'm recommending these products because of their quality and that I have good experience using them, not because of the commission to be made.