How To Undo Damages Done To Your Hair From Chemicals In Hair Products And Heat
Last updated on
If you're feeling frustrated with brittle hair, split ends or other hair styling woes, it's time to make a change. While some women believe their hair's condition is a matter of genetics, the truth is that many are actually damaging their hair day after day without even realizing it.
If you can figure out the root of your hair's condition, it's possible to improve or even reverse the damage. Learn more about proper hair care and products to make sure you're getting your hair's best look every day.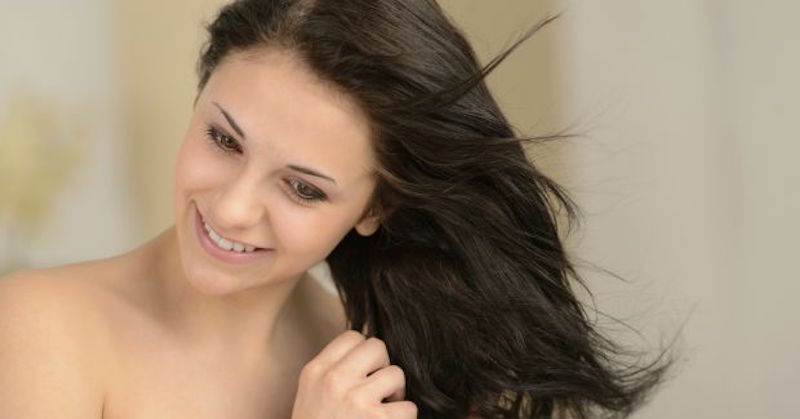 The Damage Is Done
Hair care isn't just about shampoo and conditioner. It's about all the things you do on a regular basis that affect your hair's health and appearance. Taking stock of your routine will help to identify problem areas so you can make smarter choices.
The following are some of the most common issues that could be causing damage to your hair.
Color/Treatment: It's not just dyes that damage hair. Getting highlights and other treatments for your hair (like relaxers or perms) also requires myriad chemicals, so it's no surprise that these processes cause some damage.
Heat: The word is spreading about how much heat can damage hair. Blasting your hair with a blow dryer and then following it up with curling irons and flat irons set to hundreds of degrees will fry your hair over time by stripping it of its natural oils.
Towel Drying: When it comes to drying your hair, heat is the main culprit of damage. But there's a less widely recognized cause of damage when you're trying to get your locks dry after a shower: your towel. If you're rubbing your hair with a fluffy terry cloth towel before twisting it up into a turban, you're only adding to the damage.
Brushing: Brushing only helps your hair look better if you use the right products. Brushes with wiry bristles can damage and break your hair, or add a frizzy look.
Products: When you use low-quality products, they are more likely to leave residue on your hair. Problems can also occur when you're piling on too many products day after day without taking time to wash them out properly.
Lifestyle: Smoking, stress, and poor eating habits can make tresses more prone to breakage and can even dull your hair's appearance.
Care For Your Hair
Don't feel guilty if you've fallen into some of the habits described earlier. These practices are incredibly common, especially since it isn't always clear that they're causing damage. Plus, there are easy steps you can take to give your hair the care it deserves.
Here's another look at those common issues, this time with the solutions for your hair damage woes.
Color/Treatment: Talk to your stylist about your hair damage concerns before getting any type of highlights, color, or treatments. He or she can direct you towards protective treatments to help strengthen your hair, like elasticizers and scalp masks.
Heat: A good starting point for undoing this damage is to stop blow-drying your hair when it's still dripping wet. You'll cause less damage by cutting down heat drying time. In addition, avoid keeping your blow dryer on the hottest setting, and follow the instructions for how far away it should be kept from your tresses while drying (usually 6 to 8 inches). Direct the airflow down the hair shaft to tame frizziness.
Towel Drying: Rather than roughing up your hair follicles with a terry cloth towel, you should use a soft and ultra-absorbent microfiber towel to blot moisture from your hair slowly and carefully. Then, let your hair naturally air-dry for a while before styling with any type of heat.
Brushing: The best brushes are made with soft, natural bristles. The flexibility of the bristles is gentler on your hair while still getting tangles out effectively. When just stepping out of the shower, use a wide-tooth comb to decrease damage since your hair is most prone to breakage when wet.
Products: Stop buying the cheap stuff from the drugstore and turn to natural, healthy hair care products. Rather than leaving buildup in your hair, these products will help to revitalize your locks while still being extra-gentle on each strand. Plus, the purest, most natural ingredients are more effective, so you'll get great results by using just a small amount of product.
Lifestyle: Quit the smoking habit, find ways to de-stress, and start eating a healthy diet. As you can imagine, this is going to have quite a few positive side effects besides creating healthier hair. But it's definitely a bonus that your hair will start to have a silkier, shinier appearance as a result.
Incorporating these smart practices into your routine is sure to have positive effects on the condition of your hair. Plus, it will help you to prioritize gentle handling of your hair on a daily basis.
These preventative measures are important to healthy, beautiful hair, but there's still more you can do. Up next, we'll go over the ways you can proactively deal with damage to get back your hair's natural strength, soft texture, and silky appearance.
Undo The Damage
The proper hair care tips mentioned earlier are a great way to cut back on the harm you may have been doing to your hair. But if you really want to undo some of that damage and protect your lovely locks better in the future, you need the right products.
Here are some of the top hair care products that will help your hair look its best.
1. Argan Oil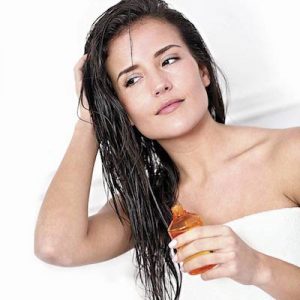 If you're dealing with tresses that are brittle and frizzy, argan oil is a game-changer for your hair. This natural substance helps boost the moisture in your locks, making them more luscious by the day.
The buttery oil actually rehydrates the dry scales that develop on damaged hair cuticles. Plus, it shields your hair against the heat damage.
The result is shinier, softer, and more manageable tresses. Argan oil hair treatment goes above and beyond by including shea butter to add volume to your hair along with panthenol, which fills in cracks in the hair shaft. Pure argan oil can be used each day to get the desired effects, but for a deep treatment, look for an argan oil hair mask that will provide further restoration for individual strands.
2. Coconut Oil
Coconut oil has long been used as a moisturizer for the skin, but more and more people are recognizing its benefits for hair as well. It's one of the best solutions for hair that's become dried out from treatments and heat.
This ultra-hydrating oil infuses your hair with moisture so it can better stand up to treatments, heat, and other damaging elements. However, this product only fixes damage when you use a high-quality coconut oil, like 100 percent pure fractionated coconut oil.
3. Keratin Mask
Keratin is all the rage these days, but you don't have to go to a fancy salon to reap the benefits. A quality keratin mask features botanical and organic ingredients that restore health to hair that's been damaged.
Follicles are strengthened with essential nutrients and minerals while moisturizers like mango butter and shea butter hydrate and thicken the hair. In addition to undoing significant damage, keratin masks also help improve your hair's overall elasticity and strength, resulting in less breakage and more manageability.
4. Jojoba Oil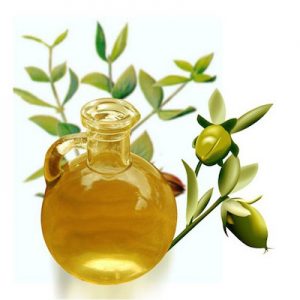 Hair follicles are notoriously finicky. If yours have become damaged over time, jojoba oil offers a quick and easy way to help nourish them on a regular basis.
This versatile substance is jam-packed with vitamins and minerals that help restore hair follicles to their natural strength. Meanwhile, they make your hair feel silky smooth.
When you use a 100% pure, certified organic jojoba oil, you'll only need a drop or two per application to get the desired effects. As an added bonus, this versatile product also helps improve the health and appearance of your skin and nails.
As mentioned earlier, it's important to choose natural products for use in your hair. These will leave less residue behind while also being gentler on your hair. Make sure that when using any of the products above, you closely follow the instructions for the amount and frequency that should be applied. Then, thoroughly shampoo and rinse your hair regularly to ensure any residue is completely removed.
Getting the gorgeous hair you've been dreaming of is easy if you use these tips. By just changing certain parts of your routine, you'll be on your way to having luscious locks in no time. Plus, incorporating affordable, natural hair care products can even undo damage that you previously thought was permanent. With both of these steps, your hair can be stronger, softer, and silkier than ever.
This article was originally published on InstaNatural.com. It is republished here with permission (in partnership with FamilyLifegoals.com)
Some of the links I post on this site are affiliate links. If you go through them to make a purchase, I will earn a small commission (at no additional cost to you). However, note that I'm recommending these products because of their quality and that I have good experience using them, not because of the commission to be made.