Contributed by Robin Nevitt from Washington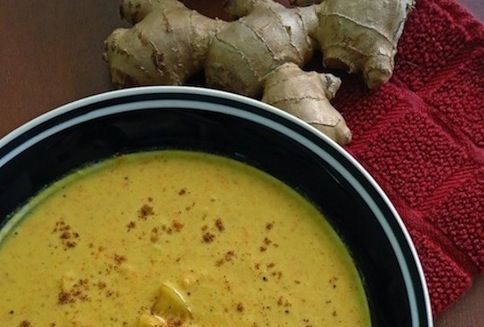 I sauté a large onion with a tablespoon of both fresh ginger and garlic. I add 4 cups of carrot pulp from my juicer and generously cover with either vegetable or chicken stock and simmer for 1/2 hour.
Using my blender I remove half the soup and puree till smooth and add back into the rest of the soup (leaves smooth soup with bits of texture!).
I then add one large can of coconut milk, 2 tablespoons of red curry paste and 1/4 cup of finely chopped cilantro. Continue to cook for additional 15 minutes and season to taste with salt and pepper.
Share what YOU do with YOUR Juicer Pulp.
.