Never Use Dairy Cream Again, Make Your Own Vegan Whipped Cream
Last updated on
Is there anything that tastes better than a little bit of whipped cream? Probably not, especially if you combine it with strawberries, peaches, or any other sweet foods.
However, if you are already know about the dangers of dairy products and you are avoiding conventional milk, you may be lamenting the loss of whipped cream in your diet. Never fear—you can use coconut cream to make your own coconut whipped cream.
You will never miss regular whipped cream again. This whipped cream is light, fluffy, delicious, and most importantly, a healthier option!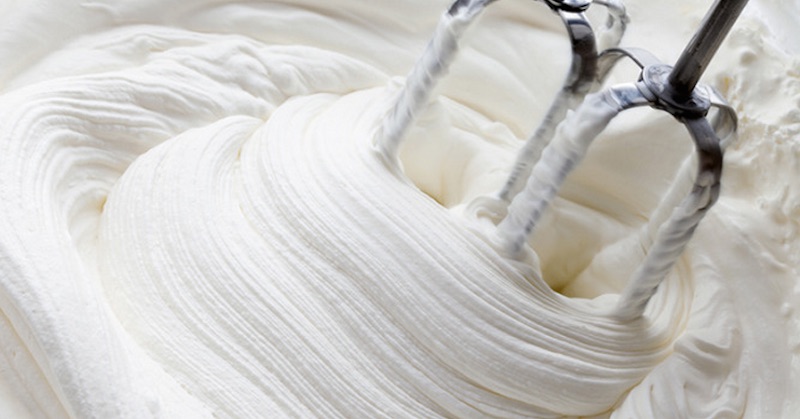 Why You Should Avoid Conventional Whipped Cream
You likely have your own reasons for avoiding conventional dairy products, including whipped cream. If you are still on the fence, however, here are some of the reasons that people choose to forgo dairy:
Hormones used in the production of cow's milk, which then interferes with the functions of human hormones
Antibiotics given to cows; these antibiotics are expressed in milk that is consumed—compromising your gut flora health
The body's general inability to properly digest lactose
The cruel treatment of dairy cows on most factory farms
The fact that cows can be fed tainted feed that is made from chicken bones, faeces, and sick cows
Benefits of Coconut Whipped Cream
On the other hand, coconut milk and coconut cream have so many health benefits that whipped cream from these sources is practically a health food. Check out some of the great health benefits of coconut whipped cream:
Fatty acids: The fatty acids found in coconut milk helps improve your immune system, make your hair shinier, and protect your skin from free radicals and signs of aging.
Higher energy levels: The fats found in coconut milk are healthy fats. They digest at a steady rate, so you can enjoy higher energy levels for an extended amount of time.
Hydration: Coconut milk is excellent for hydration. Although it is high in fat, it also provides your body with tons of nutrients and healthy fats that your body needs for optimal functioning.
Digestive health: The fatty acids found in coconut milk allow your digestive system to work more efficiently, flushing out waste and toxins.
What You Need to Make Your Own Dairy-Free Whipped Cream
You are very close to having a spoonful of delicious coconut whipped cream in your mouth. Get the following ingredients ready:
14 ounces coconut cream
2 tablespoons of maple syrup
½ teaspoon vanilla extract
Directions
Gently place the can of coconut cream (Trader Joe's brand is good) in refrigerator overnight. Do not agitate it too much to allow the cream and liquid to separate.
Right before you get started, place your mixing bowl in the refrigerator for 10 minutes so that the bowl is kept cool when making the whipped cream.
Remove the coconut cream from the refrigerator and spoon the hardened cream into the bowl.
With an electric mixer, beat the cream for 30 seconds.
Add the maple syrup and vanilla. Mix for one minute longer.
Your cream is complete once it has reached the desired level of fluffiness. Use immediately or keep refrigerated.
Sources:
https://minimalistbaker.com/how-to-make-coconut-whipped-cream/
https://www.thekitchn.com/how-to-make-whipped-cream-from-152490
https://nuttykitchen.com/2010/06/01/coconut-whipped-cream/
Some of the links I post on this site are affiliate links. If you go through them to make a purchase, I will earn a small commission (at no additional cost to you). However, note that I'm recommending these products because of their quality and that I have good experience using them, not because of the commission to be made.