This juice combo is not only for nursing mothers, but also great for ANYBODY for immune boosting and liver health. Drink 2-3 times a week for optimum benefits.
Other Tips:
Breastfeed your baby regularly. The more you do, the more breast milk will flow.
Drink 2-3 liters of water daily. Very important!
Include more fruits and vegetables in your diet.
Get plenty of rest. Try to get some help and SLEEP when baby is sleeping.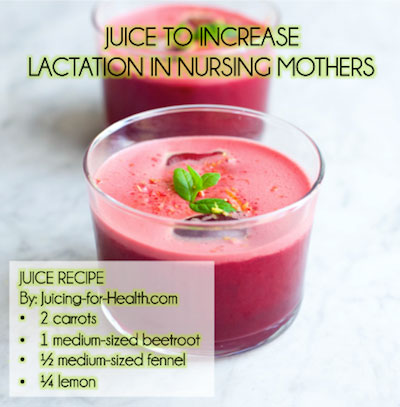 Juice Recipe:
ENJOY your baby!   I love babies!!
Note: If you're not familiar with drinking beetroot juice, you may experience certain reactions like headache or nausea. Drink plenty of water to reduce the intensity of reactions.
.
.