Contributed by Emily from Dallas, TX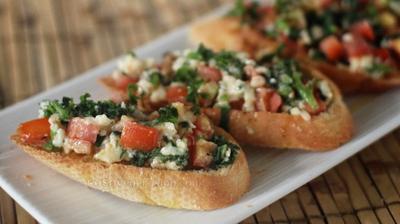 Juice the ingredients that you want to put on your bruschetta and then finish your juicing.
Pour extra virgin olive oil over  your tomato, basil or cilantro pulp and add chopped olives and feta cheese.
Spoon over crostini toast.
Share what YOU do with YOUR Juicer Pulp.
.