The bitter taste of any green juice is useful for various purposes:
Helps regulate blood sugar levels
Liver detoxification
Reduces the effects of hangover
Helps improve appetite
Helps improve bile production and digestion
Helps weight management
Reduces water retention
Reduces fever
This juice is suitable for diabetics. You can use other dark leafy vegetables in place of Swiss chard. Other bitter vegetables that can be used as substitute: Spinach, cabbage, dandelion greens, bitter gourd/melon, radicchio and chicory.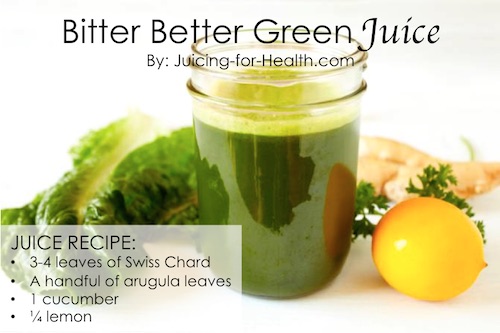 Juice Recipe:
3-4 leaves of Swiss Chard
A handful of arugula leaves
1 cucumber (with peel)
¼ lemon
.