Alzheimer's Disease Is TYPE 3 Diabetes: Natural Treatments That Work
Last updated on
The human body is an exceptionally delicate mechanism. All of its parts are beautifully interconnected, and even the tiniest of details is crucial for the big picture. For example, a single cell can either kill (like during cancer) or save (like during immune responses to infections) you through a series of complex processes. And, in turn, these processes are also intertwined.
One change leads to another. One condition always brings forth something else.
This truth often results in unbelievable findings that shake the scientific world to its very core, and here you will discover one of such breakthrough. A discovery that may change forever the way we see some of the most dreadful conditions of the modern era: Diabetes and Alzheimer's Disease (AD).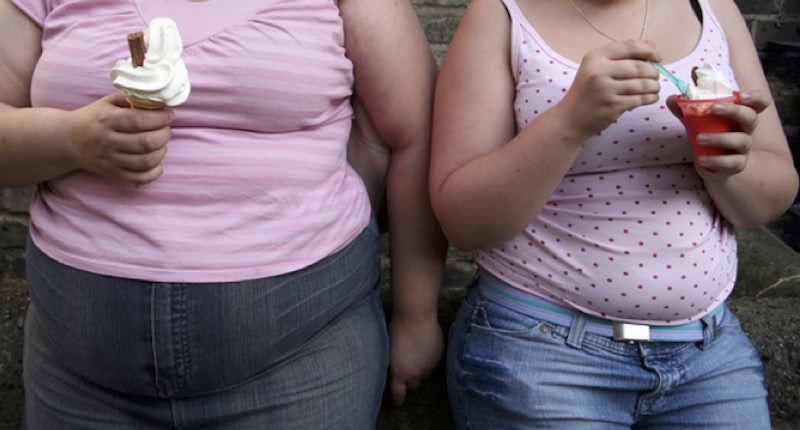 Obesity, Diabetes And Alzheimer's: Is There A Connection?
Let's take a look at the numbers and trends, as they are the best way to illustrate what's happening.
According to the World Health Organization (WHO), the global prevalence of obesity has more than doubled since 1980. In 2014 more than 1.9 billion adults had excess weight, and 600 million of them were obese.
And don't get me wrong, this is not a matter of looks, but strictly of health. Innocent (often even cute) at first sight, excess weight takes a terrible toll on the body. It increases the risk of cardiovascular diseases (heart attack and stroke in particular) and certain forms of cancer, but what's even more important in the light of our discussion today is that, untreated excess weight almost inevitably results in diabetes.
Throughout the last decades, the global prevalence of diabetes in men has increased more than twofold (from 4.3% in 1980 to 9.0% in 2014), and the same tendency in women isn't much better (from 5.0% in 1980 to 7.9% in 2014). Of course, some countries do a better job in preventing the condition than others, but the numbers are still terrifying: in 2016 more than 4 million people in the UK had diabetes, and the number for the US was 30 million in 2015. More than 1.6 million deaths were caused by diabetes in 2015.
And here is the punchline: as if all of these facts were still not terrible enough, a recent study revealed that Alzheimer's disease can actually be a form of brain diabetes, or, as the authors call it "Type 3 Diabetes."
Alzheimer's Disease Is Type 3 Diabetes
The original article was written by Suzanne M. de la Monte, M.D., along with Jack R. Wands, M.D., and published back in 2008 in the Journal of Diabetes Science and Technology.
The authors emphasized that individuals suffering from obesity and/or type 2 diabetes mellitus had increased rates of developing Alzheimer's disease (AD) in the future. But what if AD is rather one more type of diabetes than a complication of it or a strictly standalone condition?
After all, it was confirmed by several other studies that:
AD is marked by severe insulin deficiency and insulin resistance in the brain (and that's exactly what happens in diabetes: the difference is just in the localization of the changes).
AD and type 2 diabetes have many similarities on the biochemical and molecular levels (for example, they both result in amyloid deposits, which are pathologic proteins, either in the brain or the pancreas, with subsequent impairment of the adjacent nerves).
People that are obese at midlife are thrice as likely to develop Alzheimer's, and overweight people (but not obese) have a twofold increase in the risk of getting AD. Taking into account that excess weight and obesity almost always results in diabetes, it could be very likely that AD is, in reality, a subtype of this condition.
Considering all of this data, the researchers analyzed the autopsy results of severe AD cases to determine whether they had any significant changes in terms of insulin, IGF (insulin-like growth factor) 1 and 2, as well as their receptors.
The results were fascinating: It turned out that advanced AD was associated with drastically lower insulin levels, IGF-1, and their receptors. These changes are pretty much specific for diabetes mellitus, but in this case they were present exclusively in one organ. That's right, the brain.
And the subjects did not have neither type 1 or type 2 diabetes!
These findings lead us to a previously unexpected truth: Alzheimer's disease can really be just another form of diabetes, particularly one that affects the human brain. It's not necessarily accompanied by the traditional subtypes of diabetes (1 and 2), but here is another terrifying fact: diabetics may have higher risk of developing AD.
What Are The Risks Of Diabetics Developing "Brain Diabetes"?
A massive study published in 2014 was conducted to determine whether diabetics had a higher risk of developing Alzheimer's disease. The research included 71,433 patients with newly diagnosed diabetes and 71,311 non-diabetic subjects. The follow-up period started in January 1997 and went on for 11 years straight, up to December 31, 2007.
Later, when the results were analyzed, it turned out that diabetic patients had a 0.48% chance of developing AD, while non-diabetics had a 0.37% risk. And what's also interesting is that the use of traditional hypoglycemic drugs (those that lower glucose levels, used in the conventional treatment of diabetes) did not ameliorate the risk.
In fact, certain aspects of the conventional "treatment" of diabetes actually worsen the condition and accelerate the onset of Alzheimer's!
How Can Conventional Treatment Hurt Diabetes And Accelerate Alzheimer's?
Besides lifestyle modifications and regular physical exercises, the two main components of the conventional treatment of diabetes are hypoglycemic drugs and insulin injections.
The specific agents and dosage vary, but the universal outcome is often the same: traditional treatment often aggravates diabetes and hastens the onset of AD. Let's take a look at some of the common mechanisms.
High-dose insulin injections gradually lead to an increase in systemic insulin resistance. In turn, this worsens blood sugar levels and requires even higher doses of insulin. This vicious cycle is extremely hard to break, and undoubtedly affects the human brain as much as all other organs.
Certain hypoglycemic drugs directly increase the risk of developing Alzheimer's. One such agent is metformin—one of the most widely used drugs in the conventional treatment of diabetes.
The good news is that all of the dreadful effects described in this article can be avoided or at least alleviated with a careful and caring approach, so let's immediately switch to this positive tune!
Quite a few natural ways can treat Alzheimer's disease in a safe and effective fashion without putting you at risk of developing or worsening your diabetes. Read on!
Natural Ways To Treat Alzheimer's Disease, The New Type Of Diabetes
First Reverse Type 2 Diabetes
Did your doctor tell you that diabetes is incurable? Natural healers anywhere can tell you that diabetes is a lifestyle disease, meaning it can be reversed with lifestyle (and diet) changes. Learn the strategies that you can implement immediately to reverse diabetes in 30 days. There are some critical things that you need to avoid as well to accelerate your healing.
Mediterranean Diet
In 2006 an interesting study revealed that higher adherence to a Mediterranean diet is associated with a lower risk of developing Alzheimer's. This means that your usual eating routine should consist mostly of plant-based foods like fruits, vegetables, nuts, seeds, spices, herbs, grains, and beans. Seafood is your second best friend, consume it several times a week. Incidentally, you can opt for poultry and grass-fed dairy, and the very last point on your list should be meats and sweets (once or twice a month).
Ketogenic Diet
The purpose of a ketogenic diet is to switch the energy system the body uses. When eating a standard carbohydrate-rich diet, our bodies will use glucose as the major fuel source. But when carbohydrates are very low, the body looks for another way to source energy. This puts the body into a state known as ketosis.
Early research suggests that the keto diet may be therapeutic in Alzheimer's disease. Learn here, what to eat on a keto diet.
There are also many tips that are helpful for reversing Alzheimer's and Parkinson's diseases that will help you superboost your efforts.
Coconut Oil
Scientists have discovered that coconut oil can reverse Alzheimer's disease. Coconut oil has received bad reputation in the past, so let's clear the air on the outdated coconut oil saturated fat issue. Clean saturated fats that are not hydrogenated or otherwise adulterated, are necessary for overall and brain health. They are not the source of obesity and heart disease.
The building blocks of brain matter are made from cholesterol. Coconut oil supplies that as well as the ketones that provide the brain energy despite insulin-glucose issues. With coconut oil, one gets the benefits of better brain structure and increased energy capacity.
Buy Organic Extra Virgin Coconut Oil >>
Ginkgo Biloba
Yes, that's right. Ginkgo has hundreds of confirmed benefits for your health, and one of them is that this plant improves the general condition of patients suffering from AD, including cognitive functions and psychopathological symptoms.
Buy Ginkgo Biloba supplement >>
Taking Fish Oil
Essential fatty acid supplements, in particular fish oil, are able to reduce cognitive decline and slow down brain atrophy in patients with Alzheimer's. Besides, they also show powerful antioxidant and anti-inflammatory properties that are great for your heart and protects further inflammation of the brain.
Lemon Balm
In 2003, a study has confirmed that Melissa officinalis (lemon balm) extract significantly improves cognitive function in people with mild to moderate Alzheimer's disease. It also works as a natural tranquilizer, preventing episodes of agitation and restlessness in patients suffering from AD.
Korean Red Ginseng
During a 24-week study, Korean red ginseng has shown significant cognitive benefits to stop development of Alzheimer's disease. But that's not all there is to it! The patients were followed up for the next 2 years, and it turned out that the benefits of Korean red ginseng were exceptionally long-term and did not subside during this period.
Buy Korean Red Ginseng supplement >>
Bottom Line
According to the Alzheimer's Association, every 66 seconds someone in the United States develops this disease. Tick-tock, tick-tock.
Although recent evidence indicates that this condition may be, in reality, a new type of diabetes mellitus affecting specifically the human brain, this does not change the terrible impact that the condition makes on the lives of those suffering from it, as well as of their family and friends.
What it DOES change, however, is the way that we see the disease. No more a "life sentence", no more a bad joke of fate, but the likely result of a series of personal mistakes. You CAN lower your risk of developing AD, and you CAN help your loved ones avoid it as well.
Just be considerate, get rid of excess weight or obesity, avoid the pitfalls of conventional diabetes treatment, and don't pass on the natural approaches to prevent and treat Alzheimer's disease.
So what do you say? Care to join me for a cup of lemon balm tea?
Some of the links I post on this site are affiliate links. If you go through them to make a purchase, I will earn a small commission (at no additional cost to you). However, note that I'm recommending these products because of their quality and that I have good experience using them, not because of the commission to be made.