Proven Strategy To Reverse Type 2 Diabetes Naturally In 30 Days
Last updated on
Did your doctor tell you that diabetes is incurable? Natural healers anywhere can tell you that diabetes is a lifestyle disease, meaning you can reverse type 2 diabetes with lifestyle (and diet) changes. Diabetes is not a life sentence!
Diabetes occurs when the amount of glucose (sugar) in the blood is too high because the body cannot use it properly. It really does not need to be the end of the world.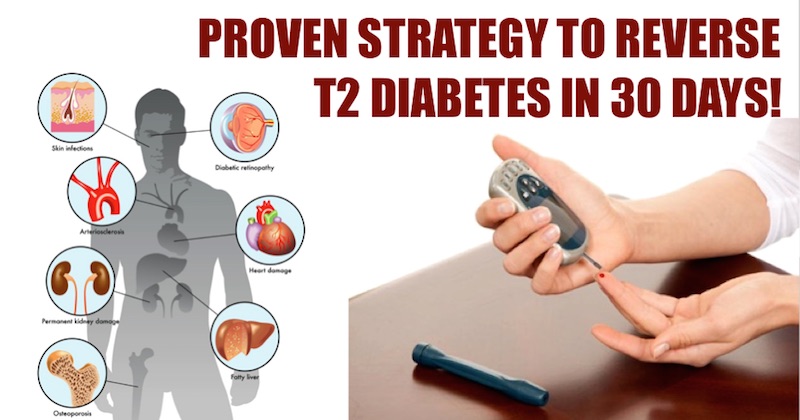 This article will point you in the right direction. This information is life-changing, when you put it into practice. 30 days of diligently eating the right food, and avoiding the wrong food, will help you to reverse diabetes. It does work.
Know the difference …
Type 1 Diabetes
Type 1 diabetes is an autoimmune disease in which a person's pancreas stops producing insulin, meaning no insulin is produced. This is quite commonly detected in children, although it has been known for people to discover Type 1 diabetes during adulthood. It is suggested that Type 1 is not caused by diet or lifestyle.
Type 2 Diabetes
Type 2 Diabetes (a.k.a. diabetes mellitus) is the most common with almost 90% of the US population with diabetes suffering from Type 2. In Type 2 diabetes, the body doesn't make enough insulin, or the insulin it makes does not work effectively, meaning glucose builds up in the blood.
Up to 58% of Type 2 diabetes cases can be delayed or prevented through a healthy lifestyle.
How To Heal Your Body And Reverse Type 2 Diabetes
So, you just found out you have type 2 diabetes. What can you do to manage your diabetes? Or maybe even heal your diabetes? Is it possible? Actually, yes—it is possible!
With the right diet you can reduce diabetes symptoms and it is even possible, in the early stages to reverse your diagnoses! It is all about having the right diet, making the right changes, and you really can make a difference to your health.
Here is what you need to know. Do this for 30 days and see your body heals by itself.
What Food To Eat To Reverse Type 2 Diabetes?
There are key 'good' foods that are great for an everyday diabetic diet. And are very simple to remember:
Whole grains (brown rice)
Plenty of fresh fruits (less sweet) and vegetables
Fish—check types of fish that are safe
Beans
Poultry
Lean meats
In fact, a ketogenic diet that is high in good fats, is very beneficial for reversing diabetes. Learn more about ketogenic diet here.
What Food To Avoid That Worsen Diabetes?
There are some foods you really need to stay away from as much as possible. These are:
Supplements That Help Reverse Type 2 Diabetes
Adding the right supplements into your daily routine can also have a dramatic improvement on your health. Try these to help manage your diabetes successfully:
Taking vitamin D daily can help control your blood. It is worth checking your levels with your doctor, but all too often our levels are too low. And being a supplement that is so key to manage your blood sugar (improvement of up to 16%) it is definitely worth adding to your daily diet. Take first thing with your breakfast to help you throughout the day.
Most people with diabetes have low levels of magnesium. However, before running to the pharmacy to purchase your supplements, you NEED to check with your doctor! Too low levels of magnesium can affect people with diabetes.
However, too high levels is dangerous to everybody! The likelihood is, if you are diabetic, your levels will be low. Once you get this checked out, your doctor will prescribe you the recommended dose for your levels. Get this checked out as soon as you can!
Studies show that taking chromium picolinate (a chemical compound that contains chromium) orally, either alone or together with biotin, can help lower fasting blood sugar, lower insulin levels, and help insulin work in people with type 2 diabetes.
Good Eating Habits That Help Reduce Sugar Spike
The most important meal of the day is breakfast. Eat food that is rich in fiber and proteins. Avoid fat and oils at breakfast. Eat a healthy breakfast which will help you have a stable body all day along.
Do not intake too much food at one go. If at all possible, split lunch into 3 servings. One at 11:00 one at 12:30 and one at 14:00 for example. This is not always possible but by eating little and often, it will help regulate insulin levels and also stops you from feeling hungry.
Do not eat too late in the evening, ideally at least 3 hours before you go to bed. This allows the food to digest beforehand. Again, avoid eating a large meal if possible to maintain insulin levels. Eat more vegetables for dinner, instead of meat.
Avoid alcohol, boxed juice and carbonated drinks. Water is very important to stay hydrated and to heal your body. Learn how much water you need to drink daily.
Doing a juice feast with green vegetables juices is a great way to lower your sugar and reverse diabetes.
Important Ingredients For Your Pantry
If you want to eat right, you need to shop right. Shopping local and organic is always the best option, though it may not be feasible for everyone. Where you can, try to buy organic. If you can't afford organic, or if organic foods aren't widely accessible in your area, just remember to be mindful of the nutrition facts and ingredients lists. Even the biggest supermarkets stock healthy foods:
DAIRY

Low/Non-fat cottage cheese
Low/Non-fat or 2% milk
Low/Non-fat yoghurt

WHOLE GRAINS

100% whole wheat bread
Brown or wild rice
Oats
Unsalted popcorn
Whole wheat bran cereals
Whole wheat pasta

MEATS

Black cod
Eggs
Lamb
Lean beef
Lean ham
Roast beef
Shrimp
Skinless chicken breast
Tuna
Turkey
Wild game
Wild salmon

NUTS AND SEEDS

Almonds
Brazil nuts
Pistachios
Sunflower seeds
Unsalted cashews
Walnuts

OILS (GOOD FATS)

Coconut oil
Avocado oil
Extra virgin olive oil

LEGUMES

Black beans
Chickpeas
Garbanzo beans
Kidney beans
Lentils
Lima beans
Peas

FRUITS

Apples
Bananas
Blackberries
Blueberries
Cherries
Grapefruits
Grapes
Guava
Kiwi
Mangoes
Nectarines
Papaya
Peaches
Pineapple
Pomegranates

VEGETABLES

Beets
Broccoli
Brussels sprouts
Carrots
Corn
Cucumber
Kale
Red bell pepper
Spinach
Tomatoes
Diabetic Healthy Eating Plate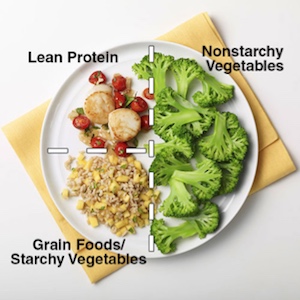 It's not always easy to know exactly how much food to prepare each day.
It is all too easy to cook too much, and then, well, they just end up on your plate. Don't do it! Save some for the next day—it saves you time from cooking every day!
On the right is a quick visual guide to understand the portion and what to eat every day:
A Sample Of Healthy Diabetic Day
A diet to reverse diabetes needs to consist of a balance of good fats, protein, fiber and good carbs (complex carbs). Take a look at this 3-day example for guidance: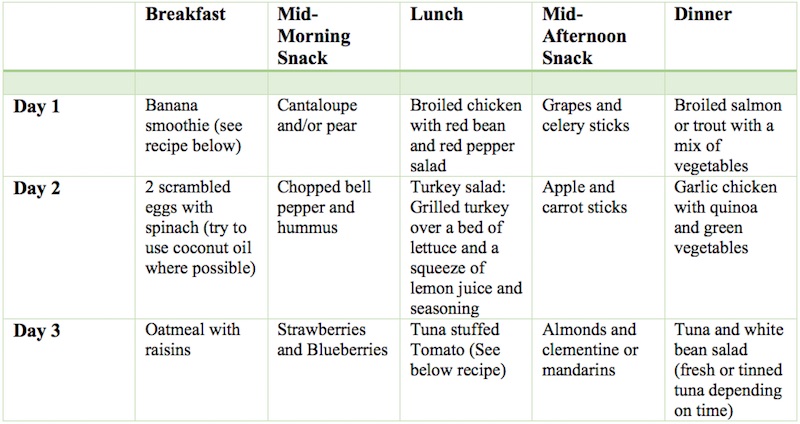 Craving Cheat Sheet
Although you now have a superb shopping list, those notorious cravings might strike when you least expect them. Cravings often hit when you're a little low on a certain nutrient. Sometimes, cravings can be psychological. If you're particularly prone to eating when you're tired, stressed, or bored, cravings can kick in during these times.
Learn how to manage your cravings with our ultimate craving cheat sheet.
CRAVINGS
 SWITCH FOR:
 Refined foods (bread, pastas, etc.)

Mushrooms
Leafy greens
Root vegetables
Whole oats
Whole-wheat pastas
Wild or brown rice

 Sugar (cakes, soda, etc.)

Fruit smoothie
Sweet potato
Herbal tea
Carrot sticks
Non-flavored yogurt
Fruits and fruit popsicles

Unhealthy fats (fried foods, pizzas, etc.)

Almonds
Unsalted peanuts
Oily fish
Avocados
Flaxseed

 Salt

Pumpkin seeds
Multi-grain crackers
Sunflower seeds
Feta cheese
Multigrain tortilla chips
Pistachios
Sample Recipes Suitable for Diabetics
So now you have an idea of what to do, to help you along, why not try these two delicious recipes. You will love it!
1. Banana Oatmeal Smoothie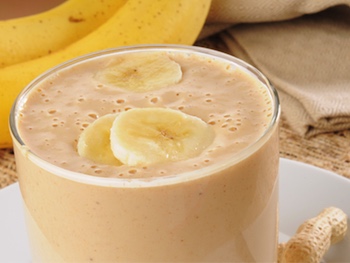 Ingredients for one portion:
1 banana
1 cup almond milk
¼ cup Oatmeal
1 scoop rice protein
Directions:
Put everything in a blender and blend till smooth. Add some ice cubes if desired. Enjoy!
2. Tuna Stuffed Tomato
Ingredients for one portion:
1 large tomato
6 ounces of tuna flakes
A dash of salt
A dash of pepper
2 tablespoons of chopped scallions/spring onions
2 ounces of cottage cheese
Directions:
Cut a large tomato in half. With a sharp knife or spoon, carefully remove some of the inside of the tomato to create a bowl.
Drain tuna and combine with chopped scallions, cottage cheese, and salt & pepper to taste. Stuff into tomato halves and enjoy!
Now you have all the tools to reverse diabetes. Follow these changes and watch while your health dramatically improves. Be well!
Some of the links I post on this site are affiliate links. If you go through them to make a purchase, I will earn a small commission (at no additional cost to you). However, note that I'm recommending these products because of their quality and that I have good experience using them, not because of the commission to be made.