Ingredients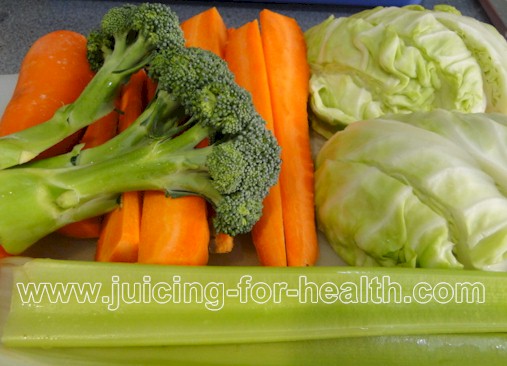 ---
---
3 medium-sized carrots
1 small head of cabbage
1 rib of celery
3 small branches of broccoli (optional)
Cabbage juice contains glutamic acid that is highly beneficial for the health of your intestinal tract. People suffering from stomach/peptic ulcer or inflammation has found cabbage juice to be very healing. Some find relief within 2-3 days of daily drinking the juice, some are healed within two weeks from drinking this miracle juice.
Most stomach ulcers could be caused by long-term medication especially aspirin (blood thinner). If you're on medication, work with your physician to temporarily stop or change your medication when drinking cabbage juice. Once stomach ulcer is healed, the cause of the ulcers will have to be removed to prevent recurrence. Also avoid these harmful foods for speedier healing.
Because it's so effective for maintaining the stomach pH balance, cabbage juice is also beneficial for helping to remedy IBS (irritable bowel syndrome) and gastritis. However, the taste of cabbage is rather unpalatable. A good combo to make this juice is by adding carrots, celery and broccoli which are all very mild and gentle on the injured stomach lining, also protecting against constipation and colon problems.
.
---
---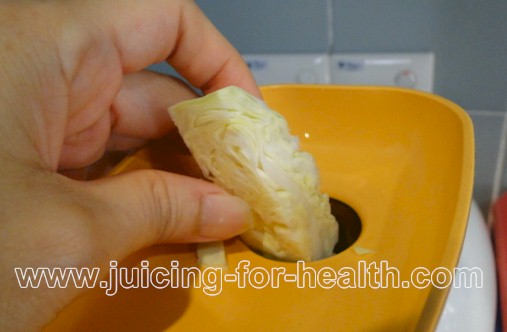 Cut the cabbage lengthwise to fit your juicer.
---
---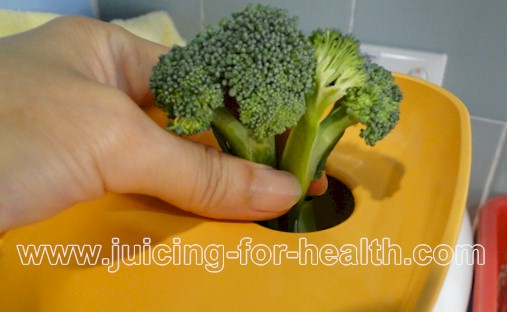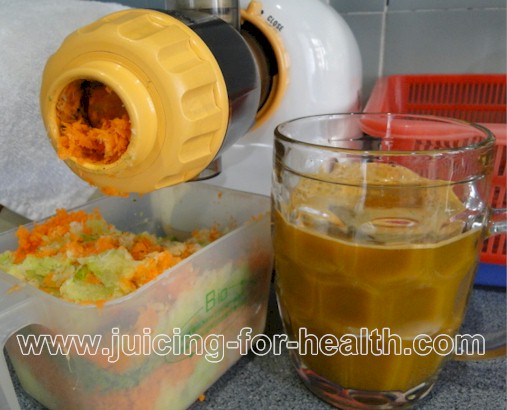 .
This recipe makes about 400 ml worth of healthy juice.
A masticating juicer is best for extracting green vegetables.  It produces very dry pulp = high juice yield.
Juicer used to make this juice: Alpha Juicer (available in Malaysia).
---
---
USA equivalent: Omega J8003/J8005 or improved models: J8004/J8006.
---
---