Different Types Of Breast Pain Women Experience, That Are Not Cancer
Last updated on
Being a woman, you are bound to experience some pain in one or both of your breasts at some point in time. However, breast pain isn't always something serious, nor does it always have to be cancer. I'm not saying that we should take the pains lightly, but there will be occasions when you may feel that concern of breast pain and being worried, and not knowing what's happening. An understanding of the various types of breast pain a woman can experience will put your mind at ease.
There could be any number of reasons for those achy boobs and it helps to know, to settle your fears. More importantly, to know when you need to seek help.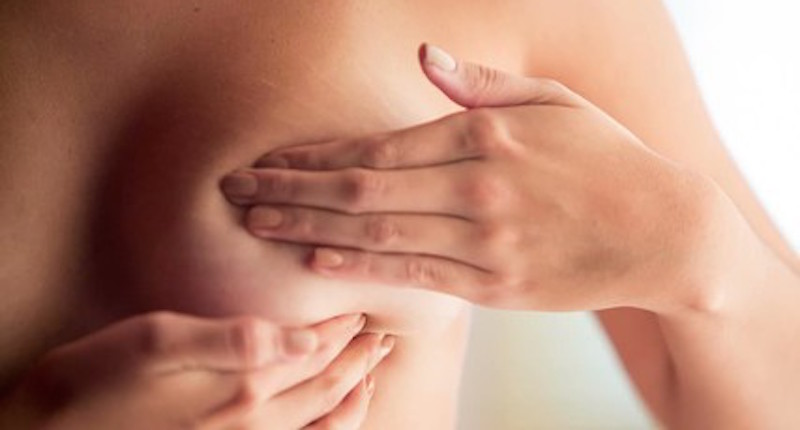 Different Types Of Breast Pain
Lumpy And Painful Breasts
This is one of the most common cause of breast pain. If your breasts are lumpy and painful, it is a high chance that your lymph is not draining properly. In some cases, you may even feel the lumps under your armpit area.
The lymphatic system is your body's drainage system that carries toxins and any impurities such as dead cells and bacteria, waste products, fat, and heavy metals. "Clean" lymph travels through your arteries, and the "dirty" lymph drains away with the help of your lymph nodes that act as filters.
Women who are sedentary may have sluggish lymphatic system as your lymph fluid can only flow with physical movement. Without regular physical movement, your lymphatic system cannot drain as it should. Rebounding exercise is one of the best physical exercises for helping your lymph to drain. Read this 3-day lymph detox you can do on a weekend.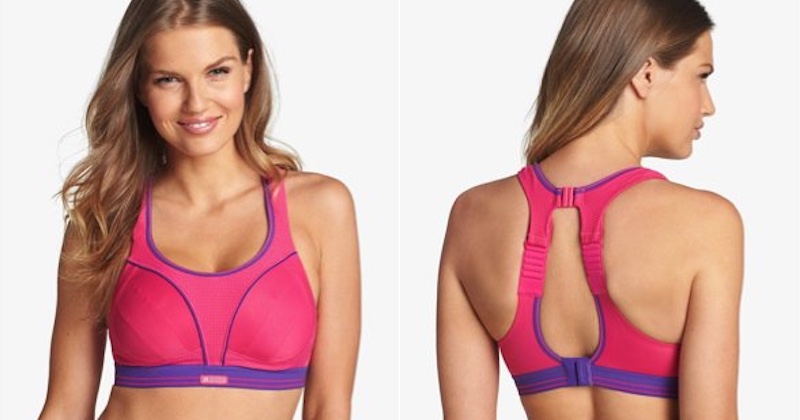 Free Your Girls!!
Wearing tight and wired bras is another reason for lymph stagnation, so go braless when you can and feel comfortable!
Sydney Ross Singer, author of "Dressed To Kill: The Link Between Breast Cancer And Bras" has this to say:
"Sports bras are also constrictive and they prevent breast movement, which is necessary for lymphatic pumping. In fact, breast movement naturally propels lymph fluid through the lymphatic vessels, so immobilizing the breasts with a sports bra limits the benefits of rebounding .
That said, keep in mind that wearing bras causes breasts to be heavy with fluid and causes the natural suspensory ligaments in the breasts to weaken and atrophy from nonuse. Women who normally wear bras may feel uncomfortable when bouncing without the artificial support to which they have become conditioned.
Within a few days of being bra-free the breasts decongest and cysts and pain disappear. Within months of being bra-free, the breasts lift and tone as the ligaments regain strength. So if you feel uncomfortable bra-free while rebounding, give it some time. Nature did not design the female breast to require garments for support."
Cramping Between Both Breasts
Some women may feel a certain "cramping" feeling between both breasts or just below the breasts. Very often, wearing tight underwire bras may be the culprit.
On the other hand, when the pain is where your ribs and breastbone connect, it may be a condition known as costochondritis—a type of arthritis—that is not related to the breast. This burning pain may sometimes be confused with actual breast pain.
Swelling And Tenderness In Both Breasts
Tenderness and heaviness in both breasts are often signs of premenstrual pain. This is known as cyclical mastalgia. There may be large lumps in your breasts during this time, prior to your monthly periods. The lumps are non-cancerous and often appear the week before your period, and disappear as soon as you start your menstrual bleeding. Some women may also feel a dull ache in the breasts.
If your swelling is often too much to bear, reduce on your salt intake one week before your menstruation to reduce the severity of swelling. Drinking plenty of water or celery juice helps to reduce water retention. Yes, by hydrating yourself properly you are telling your body that there is "sufficient water" and that there is no need to retain water.
You may be experiencing this tenderness every month and most likely are familiar with the aches and pains. The key is that cyclical breast pain is often felt in both breasts. Pay attention and trust your instinct if you feel that something seems different.
There is also breast pain around the sides and armpits. This may be a sign that ovulation just occurred. If you keep a chart of your menstruation cycle, you may be able to confirm if the pain that you're experiencing is actually ovulation.
The Good News (or Bad News!) Breast Pain
One of the very first signs of pregnancy is swelling and soreness in your breasts. You may experience these symptoms as early as the first week of pregnancy.

A sure telltale early sign of pregnancy is the darkening of your areola with tiny bumps. You may also experience a little fatigue.
And if you miss your period when it's due, you should take a pregnancy test the following week to be sure whether or not you are pregnant.
Non-Cyclic Pain—In Only One Breast
The other type of pain that is non-cyclical (not associated to your menstrual cycle) is often one-sided and localized to one area of the breast. There may be a "sharp", "burning" or "stabbing" pain as some women may describe it. The pain may be constant or intermittent due to hormonal fluctuations.
This type of breast pain may be inside the breast, beneath or near the breast. There are several causes of this type of hormonal pain, including use of oral contraceptive pills, hormone therapy, fertility treatments, or if you are on certain medications.
Although this pain may go, it is advisable to wean off these hormonal pills as in the long-term, they may cause other side effects. In fact, this breast pain is a side effect of the pills.
It's good to note too that, medical conditions such as hypothyroidism, where your thyroid gland makes insufficient thyroid hormones in the body, may also be another case of breast pain that is benign.
Breast Infection (Mastitis)
Mastitis is a painful infection of the breast. Blocked milk ducts, ingrown hair, clogged sweat glands, and a bacterial infection can cause localized pain in your breast.
Your breast may be swollen, red and painful to the touch. Your nipple may leak pus, bleed or has a discharge. These symptoms may be accompanied with a fever. See the doctor immediately to help determine the cause and appropriate treatment. Once you have it checked out, a ginger compress is beneficial to ease the infection.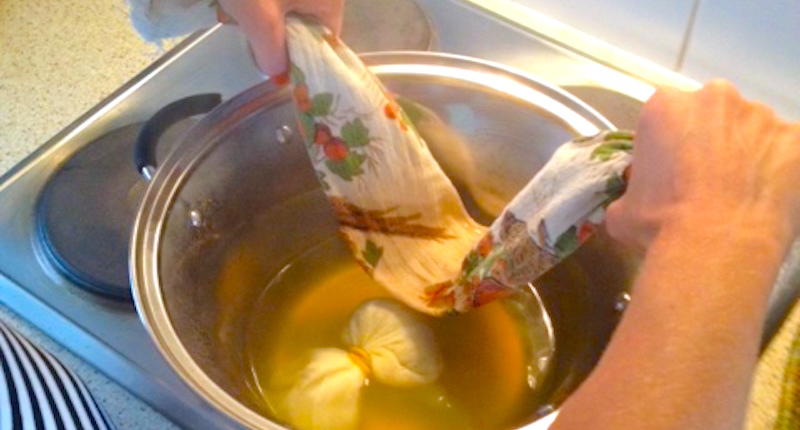 Benign Breast Cysts Or Lumps
A majority of breast pain is caused by conditions that are benign (non-cancerous). Sometimes, there may be a lump that is a cyst, or a growth such as a fibroadenoma that may be causing a localized pain. These lumps are made up of glandular and/or connective tissue.
Fibroadenoma is a medical term that is used to describe a broad range of benign breast lesions that are non-cancerous. Most of the time, no treatment is needed and they don't affect your risk of breast cancer. However, it would be a good idea to monitor if there are changes in the lumps, such as increase in size, new lumps and if there are any abnormality that appears in the surrounding breast tissue.
Natural Remedies For Breast Pain That Is Not Cancer
Usually, a dietary and lifestyle modification helps to reduce the severity and the frequency of breast pain. Drinking beetroot juice is a great way to help regulate your hormones and reduce inflammation. Taking 400 IU of vitamin E daily for a week or two, as an anti-inflammatory, may also be helpful as a natural remedy.
When To See A Doctor
In a majority of breast pain as described above, there is usually no cause for alarm. However, if you notice something unusual about the pain or appearance of your breast, and have cause for concern, it may be good to speak with a doctor.
Breast pain is rarely indicative of breast cancer, even though that may be the first thought that many women might fear. Make an appointment with the doctor, if you notice:
New lumps or existing lumps increase in size or change in skin color
Swelling of all or part of a breast
Skin dimpling (may look like cellulite)
Change in the size or shape of your breast
Itchy, scaly sore or rash on the nipple
Nipple turning inward
Discharge from the nipple, especially if the discharge is brown or bloody
Breast pain that is severe and that bothers you
Hard lumps that occur only in one breast.
References:
https://www.ncbi.nlm.nih.gov/pubmed/10656154
https://abcnews.go.com/Health/story?id=116645
https://www.healthline.com/health/breast-premenstrual-tenderness-and-swelling
https://www.mayoclinic.org/diseases-conditions/fibroadenoma/symptoms-causes/syc-20352752
Some of the links I post on this site are affiliate links. If you go through them to make a purchase, I will earn a small commission (at no additional cost to you). However, note that I'm recommending these products because of their quality and that I have good experience using them, not because of the commission to be made.