Study: Sunlight Deficiency Could Be As Deadly As Smoking. How Much Sunlight Do You Need?
Last updated on
Everybody knows that being in the sun is good for us. Vitamin D provides us with numerous health benefits, and being deficient in it can provide just as many health problems. But is not getting enough sunlight as harmful for your health? Recent research has shown that it could be as harmful as smoking!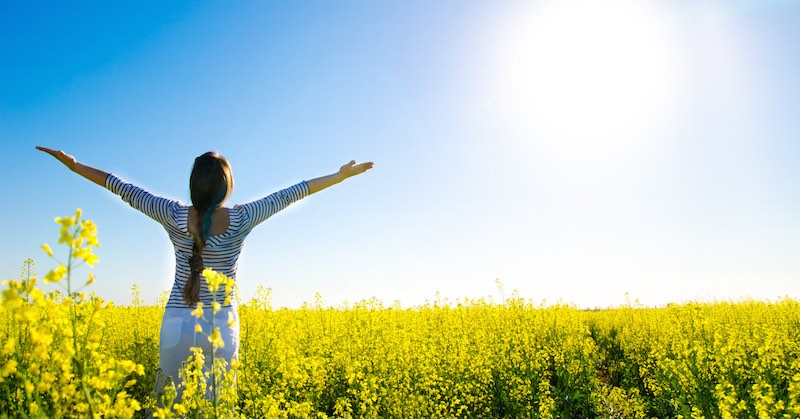 Lack Of Sunlight And Smoking
A recent study conducted in Sweden and published in the Journal of Internal Medicine suggests that not getting enough sunlight can be just as deadly as smoking.
The study consisted of 29,518 Swedish women as participants whose baseline health was measured during the recruiting process of the study, which was between 1990 and 1992. The women had their sun exposure and other health factors tracked over a 20-year period.
By the end of the experiment, researchers concluded that a lack of sun exposure was directly related to a shorter life expectancy.
According to the study, individuals who avoided the sun had a life expectancy that was between half a year and two years shorter than the individuals who had the most sun exposure. The results showed that even non-smokers who avoided sun exposure had a similar life expectancy to smokers in the highest sun exposure group.
This evidence suggests that a lack of exposure to the sun can be just as deadly as smoking.
Why We Need Sunlight
Although it was fairly surprising to find out that a sunlight deficiency can be as bad for you as smoking, it's no surprise that sunlight is essential to your health.
Sunlight provides us with a variety of health benefits, the main one being its ability to deliver vitamin D to our body. Most cases of vitamin D deficiency can be attributed to a lack of sunlight exposure, and there are thousands of different genes in our body regulated by the active form of vitamin D. These include genes that are involved in neuromuscular and immune system function.
Sunlight may also help prevent cancer, despite the many claims that it causes cancer. One randomized clinical trial published in the June 2007 issue of the American Journal of Clinical Nutrition found that consuming two to four times the amount of the recommended vitamin D and calcium intake resulted in an almost 80% reduction rate of cancers. Sunlight provides you with both of these benefits as it is a great source of vitamin D and also assists in calcium absorption.
How Much Sunlight Do You Need?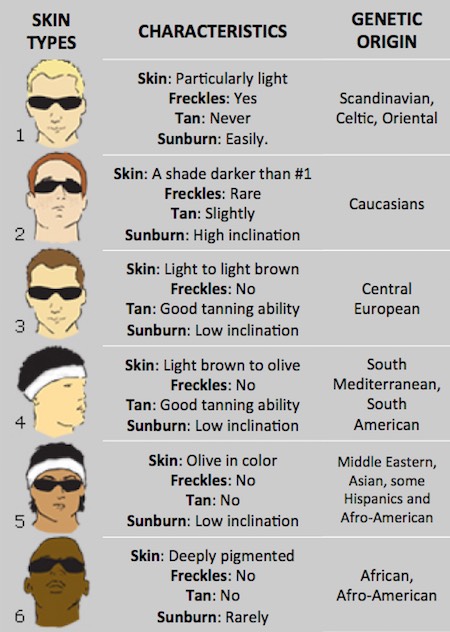 Although sunlight is necessary for our health, too much of it can damage our skin and cause painful sunburns.
This is why it is important to know exactly how much sunlight is needed to get all of the health benefits it can provide without harm.
However, these parameters are not a one-size-fits-all type of measurement as there are many different factors that effect how much sunlight everyone's individual body absorbs.
The sun is the strongest during midday, usually around 1 or 2 p.m. If you are a fare-skinned person, standing in midday sun wearing a tank-top and shorts for around 10 minutes every day should provide a healthy amount of sun exposure without damaging skin.
If you have darker skin, stand a bit longer depending on your shade. For example, if you are tanned then you will probably need around 15 minutes of sun exposure, and if you consider yourself dark around 20 minutes.
References:
https://www.ncbi.nlm.nih.gov/pubmed/26992108
https://www.ncbi.nlm.nih.gov/pmc/articles/PMC2290997/
https://health.usnews.com/health-news/family-health/heart/articles/2008/06/23/time-in-the-sun-how-much-is-needed-for-vitamin-d
Some of the links I post on this site are affiliate links. If you go through them to make a purchase, I will earn a small commission (at no additional cost to you). However, note that I'm recommending these products because of their quality and that I have good experience using them, not because of the commission to be made.