How To Consume Strawberry Leaves for Their Full Benefits
Last updated on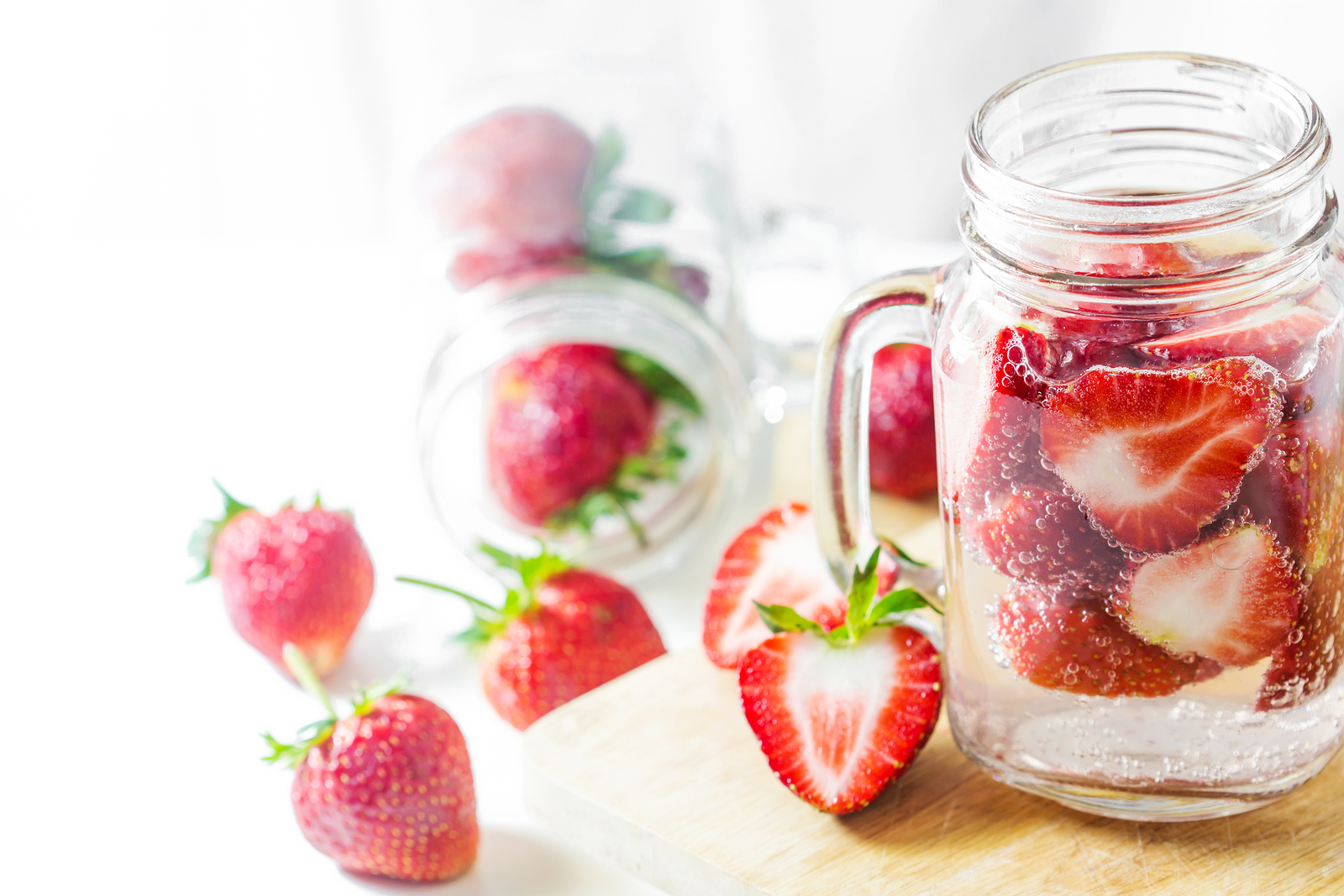 It's no secret that strawberries are good for you. In fact, they are so good for you that many Asian countries actually call them "the queen of fruits". Some of the benefits of these deliciously sweet red treats, in addition to being super tasty are:
Help burn stored fat.
Low in calories
High in fiber
Help to improve mental performance
Reduce inflammation
Reduce the risk of cardiovascular disease
However, it's not just the fruit part of the strawberry plant that is amazingly healthy for you, the leaves of these incredible plants are also loaded with tremendous health benefits.
The Benefits of Strawberry Leaves
Like the juicy red fruit of the strawberry plant, the leaves of this plant have been found to provide a number of fantastic health benefits. Some of the key benefits include:
Increased digestive health:  The leaves of the strawberry plant have been found to aid in the digestive process, as they help to balance both the acids and the bases in the digestive tract that work to break down the food. The magical compound in strawberry leaves that aid in digestion is tannins. Tannins are bio-molecules that bind to proteins, amino acids and alkaloids, among other things that have a low pH level that put high amounts of stress on the digestive tract. With that said, strawberry leaves can help to ease an upset stomach and reduce bloating and stomach cramps.
Ease arthritis symptoms:  Strawberry leaves are loaded with diuretic caffeic acid, a compound that can remove water from the joints, thus reducing inflammation—one of the main side effects of arthritis.
Increased levels of vitamins and minerals:  Strawberry leaves contain high amounts of vitamin C, iron and calcium, all of which are essential for maintaining healthy bodily functions. As such, the leaves of the strawberry plant can support better bone health, prevent osteoporosis, improve the production of red blood cells and hemoglobin, neutralize the effects of harmful toxins in the body, and boost the immune system.
How to Consume Strawberry Leaves
The best way to consume strawberry leaves is by brewing them into a tea. By steeping the leaves in hot water, the powerful nutrients leach into the tea, allowing you to enjoy the full health benefits of the berries.
So, how do you brew a cup of strawberry leaf tea? It's actually pretty simple. All you need is some fresh or dried strawberry leaves and boiling water. Allow the leaves to steep in the boiling water for approximately five minutes. Remove the leaves from the tea before drinking it. You can add a touch of honey to sweeten it if desired, and you can drink it either hot or chilled.
Use the leaves from strawberry plants you have grown yourself, or you can purchase organic strawberries. Don't use strawberry leaves that have been treated with pesticides.
Sources:
https://oftheharvest.wordpress.com/2013/02/18/healing-properties-of-strawberry-leaf/
https://www.care2.com/greenliving/10-super-health-benefits-of-strawberries.html
https://www.whfoods.com/genpage.php?tname=foodspice&dbid=32
Some of the links I post on this site are affiliate links. If you go through them to make a purchase, I will earn a small commission (at no additional cost to you). However, note that I'm recommending these products because of their quality and that I have good experience using them, not because of the commission to be made.