Moringa Oleifera: The Superfood That Kills 5 Types Of Cancer And Stops Diabetes!
Last updated on
If you're following health trends, chances are you've heard of Moringa oleifera.
Moringa oleifera is a tree that is native to Northern India and can be found spread across Asia and Africa. Nicknamed the "miracle tree", it is not very well known in Western countries for its medicinal properties, however, it certainly lives up to its reputation.
Throughout history, Moringa has been used as a medicine for a variety of cultures and civilizations that existed in the same area that the plant grew, including ancient Egyptians, Greeks and Romans.
It has been used for a variety of reasons due to its diverse healing properties, including being anti-fungal and anti-diabetic. Many articles can be written on the various beneficial properties of Moringa, but this article is going to focus on what are considered to be the most beneficial.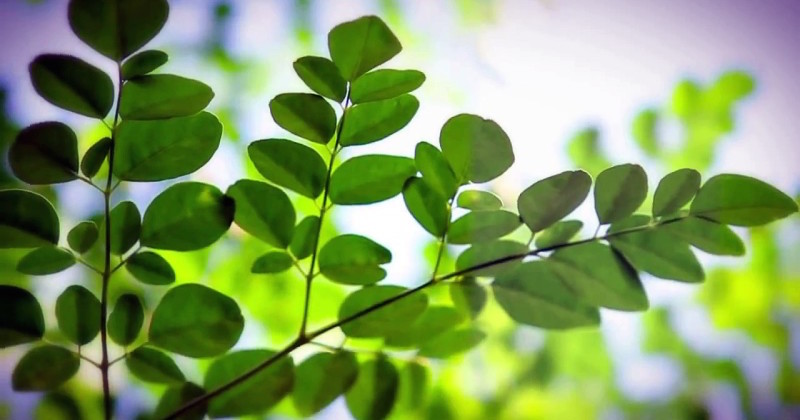 Moringa Oleifera Is A Superfood
Moringa is a nutrient powerhouse and contains the entire range of vitamins and minerals that make it an outstanding superfood, and beneficial for many deficiencies.
Moringa Has More Chlorophyll Than Wheatgrass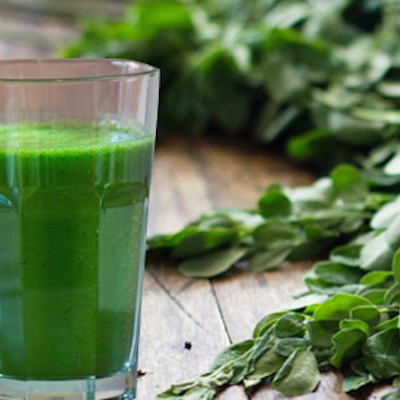 Moringa has:
92 nutrients
46 known antioxidants
18 amino acids
272% of our recommended daily intake of vitamin A
36 times more magnesium than eggs
50 times more vitamin B3 than peanuts
25 times more iron than spinach
4 times more calcium than milk
It ranks high with superfoods such as wheatgrass, kale, spirulina and chlorella. In fact, Moringa contains more chlorophyll than wheatgrass and more known nutrients per gram than any other food.
No wonder ancient healing systems such as the Ayurveda claims that Moringa can treat over 300 diseases, including diabetes and cancer.
Health Benefits of Moringa
Hundreds of clinical studies have shown that Moringa is a natural medicine and a source of potent phytochemicals for potential use to treat diseases. Moringa may offer health benefits for:
Anemia
Arthritis
Asthma
Cancer
Diabetes
Ulcers
Inflammation
Bacterial, fungal and viral infections
More importantly, Moringa oleifera is known for its cancer-killing ability …
Moringa Oleifera Kills Cancer Cells
Most people don't know that Moringa is an effective and safe anti-carcinogen. It contains a variety of cancer-fighting compounds, including isoquercetin, kaempferol and rhamnetin. There is also recent evidence which suggests that Moringa is effective at fighting cancers of the liver, lung, breast, colorectal and prostate.
Although Moringa is still far from being a verified cure for cancer, it is important to note its anti-carcinogenic activities, so it can be further studied. Medical developers in Saudi Arabia are already working on Moringa-based medicines for cancer.
Moringa is being cultivated on a large scale throughout Asia, Africa, the Caribbeans and Central America, but especially cultivated most in its native country of India. The cancer-fighting benefits or Moringa should be obvious just from looking at the cancer rates of these countries. For example, both the United States and Canada have a cancer rate that is three times higher than India!
Moringa oleifera has many more immense health benefits.
Moringa Lowers Blood Sugar Level
People with diabetes may suffer excessive inflammation. If you are diabetic or prediabetic, get this plant or its extract. The plant has mega amounts of polyphenols, especially quercetin and rutin that will significantly reduce blood glucose levels. It has a positive effect on insulin secretion and action.
Moringa seeds are a major source of oleic acid. It is a monounsaturated fatty acid that does not synthesize with other fats; this is the main reason that oleic acid is very helpful in treating diabetes. It reverses the glucose and cholesterol abnormalities caused by diabetes. It bridges the insulin-need of the body caused by improper functions of pancreas. Moreover, it also lowers the total cholesterol level and raises the levels of high-density lipoproteins thus bringing the metabolism of the body in balanced proportion.
Consuming Moringa Oleifera
Every part of the Moringa tree can be used medicinally, from its roots to its leaves. The plant is easy to grow in dry and harsh conditions without pesticides, which makes Moringa incredibly sustainable.
Moringa leaves can be consumed raw, cooked or juiced. Since Moringa trees are not easily available everywhere, the next best way is to purchase it in powdered form to be added to your juices, tea, or sprinkled in your salad and soup. This is a good option if you don't consume enough greens.
For people who don't eat much fruits and vegetables, or have a chronic disease, Moringa leaves powder provides the greatest impact due to its complete range of nutrients. Pregnant or lactating women may benefit from taking this herb as it has been clinically proven to increase the production of breast milk and also help boost the immune system.
Moringa oleifera has many more immense health benefits.
Note:  As always, this article is not medical advice nor a substitute for consultation with a medical professional.
References:
https://www.moringa.rubiconhealth.org/
https://moringaceae.org/1/post/2013/09/romans-and-egyptians-using-moringa.html
https://www.ncbi.nlm.nih.gov/pubmed/16406607
https://www.ncbi.nlm.nih.gov/pubmed/22103446
https://www.ncbi.nlm.nih.gov/pubmed/25650648
https://globalcancermap.com/
Some of the links I post on this site are affiliate links. If you go through them to make a purchase, I will earn a small commission (at no additional cost to you). However, note that I'm recommending these products because of their quality and that I have good experience using them, not because of the commission to be made.