Make Your Own Raw Gluten-Free Favorite Snacks
Last updated on
More health-conscious people are starting to avoid gluten in their meals. Many of the people that are avoiding gluten do so without ever understanding why.
Gluten refers to the proteins found in some grains, such as wheat, rye and barley. It helps foods maintain their shape, acting as a "glue" that holds food together.
People With Celiac Disease Should Avoid Gluten
Gluten isn't necessarily bad, but some people are gluten-intolerant, meaning their bodies produce an abnormal immune response when it breaks down gluten from wheat and gluten-containing grains, during digestion.
The most well-known form of gluten intolerance is celiac disease. It triggers an immune response that damages the intestines, preventing them from absorbing vital nutrients.
Even people without celiac disease can have a negative reaction to gluten. If you experience gastrointestinal distress or digestive issues on a regular basis, then you may have a sensitivity to gluten.
It Can Be Difficult To Avoid Gluten
When you go to the grocery store, it can be hard to find gluten-free alternatives. It seems that almost everything on the shelves has gluten. Keep reading to find some great examples of gluten-free alternative for raw food preparation, including several recipes that you can try yourself.
The best way to avoid gluten is to take the time to prepare your own meals, using gluten-free ingredients. You do not need to eliminate gluten all at once. Start slowly, by finding more gluten-free alternatives. Getting rid of gluten all at once can be a shock to your system.
Gluten-Free Alternatives
Start the process of avoiding gluten by making simple changes. Instead of eating store-bought crackers, make your own raw crackers. You could also snack on nuts, seeds, or make your own nut butter. If you don't have the time to make nut butter there are many companies that make organic raw nut butter.
A few other ideas include making your own gluten-free bread, kale chips, or falafel. These make excellent snacks entirely from raw foods. Look over the following recipes for easy gluten-free alternatives.
Raw Zucchini Hemp Crackers
The following raw zucchini hemp cracker tastes great on its own or you can spread with your own raw nut butter. Only raw ingredients are used to make this recipe, making it suitable for people on a raw food or vegan diet.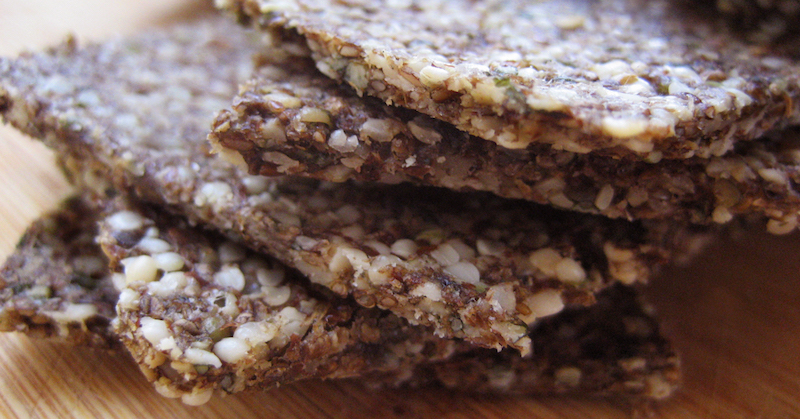 Ingredients:
2 cups of shredded zucchini (this should require about 1 large zucchini)
1 cup of hemp seeds
1 cup of flaxseed
3 bananas
1 teaspoon of vanilla
1 teaspoon of cinnamon
½ a teaspoon of pink Himalayan salt
Directions:
Start making your own zucchini hemp banana crackers by shredding the zucchini and placing the contents in a large bowl. Add the flaxseed and hemp seeds and mix. Use a food processor to mix the bananas, vanilla, cinnamon, and salt.
Pour the banana mixture into the bowl with the shredded zucchini. Mix the ingredients by hand until they are thoroughly mixed. Spread the mixture onto 2 non-stick dehydrator sheets. Dehydrate for 4 hours at 115 degrees. Remove the mixture from the sheets and cut into 16 pieces. Dehydrate for another three to four hours.
Raw Kale Chips Recipe
Kale chips are another simple snack that you could make, using only raw ingredients. Kale is a super food, full of vitamins and minerals. Most grocery stores now carry kale, thanks to the attention that this plant has received in recent years.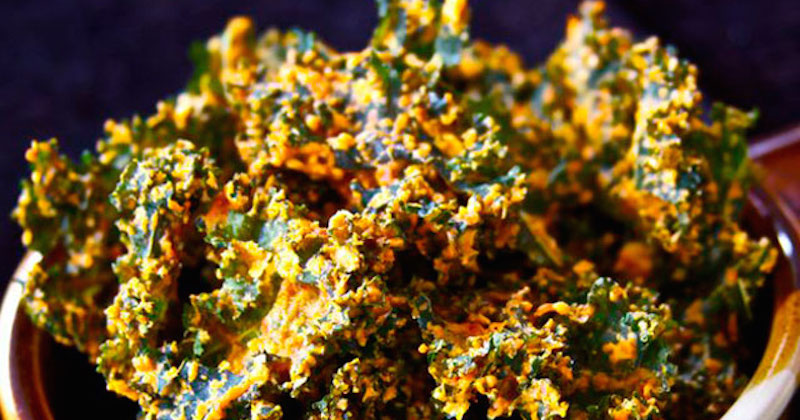 Ingredients:
1 large bunch of kale
1 red bell pepper
2 cloves of garlic
100 grams of raw cashews
20 grams of yeast flakes (not baker's yeast or brewer's yeast)
1 lemon
1 tablespoon of soy sauce
25 grams of light oil
Sesame seeds
Directions:
Before making your kale ships, soak the cashews for at least an hour. Peel the lemon and cut it in half. Wash the kale and dry it in a salad spinner. Remove the thicker parts of the stem. Tear the kale leaves into smaller sections. Place the shredded leaves in a large bowl.
Turn your oven on and set the temperature to 160 degrees Fahrenheit. Mix the oil, soy sauce, pepper, yeast flakes, garlic, lemon, and cashews in a large bowl. Pour the mixture into a food processor and blend until you have a sauce.
Pour the sauce over the shredded kale leaves. Mix the ingredients with your hands, pressing the sauce into the kale leaves. Place the individual kale sections on parchment paper. Set the parchment paper on a baking tray and place in your oven.
Allow the kale chips to dehydrate for at least four hours. If you have a food dehydrator, you can use that instead of an oven; though, you may need to dehydrate a few more hours.
Raw Falafel Recipe
Want more gluten-free snack ideas that you can make on your own? Try making your own raw falafel. This recipe will require some time to make, so plan in advance.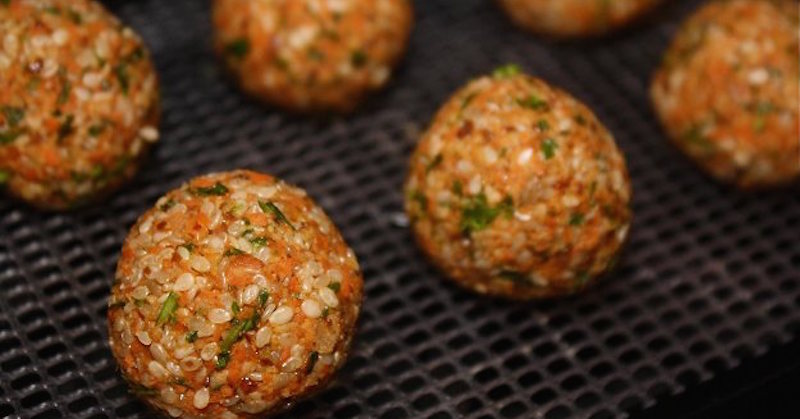 Ingredients:
2 cups of carrots (chopped)
1 cup of dry sunflower seeds
1 cup of parsley (chopped)
¼ cup of flaxseeds (ground)
3 tablespoons of diced onion
1 clove of garlic (minced)
½ a teaspoon of ground cumin
½ a teaspoon of curry powder
½ a cup of sesame seeds
¼ teaspoon of sea salt
Directions:
Add the carrots to your food processor. Next, add the garlic, flaxseeds, sunflower seeds, and spices. Blend in the processor until they are mixed. Add the onion and parsley. Place the mixture in a large bowl and mix in the sesame seeds by hand.
Roll the mixture into falafel balls. Place the balls on a food dehydrator sheet and dehydrate for 12 hours. By dehydrating your falafels longer, they will become crispier.
There are many ways to eliminate gluten from your diet, but the easiest method is to start slowly. Start eating more raw foods and avoid store-brought products that are known to include gluten, such as breads, chips, and crackers.
Sources:
https://www.glutenfreecat.com/2014/02/zucchini-hemp-banana-bread-raw-vegan-gluten-free/
https://www.superkitchenmachine.com/2011/10646/oven-baked-kale-chips-recipe.html
https://healthyblenderrecipes.com/recipes/eva_rawposa_uncooking_101s_raw_vegan_super_easy_falafel_with_lemon_garlic_a
Some of the links I post on this site are affiliate links. If you go through them to make a purchase, I will earn a small commission (at no additional cost to you). However, note that I'm recommending these products because of their quality and that I have good experience using them, not because of the commission to be made.