Easy Healing Footbath Recipe For After A Long Day
Last updated on
What we do to our feet on a daily basis is usually pretty rough. We're on them all day, walking all over them, dragging them through the dirt, across the asphalt and – worst of all – sticking them into tight shoes or heels that we could poke holes into a 5 pound wheel of Swiss cheese with.
Many of the shoes we wear, we wear at the expense of our feet. At the end of the day, and certainly at the end of a long week, a nice warm soak is what our feet need. There are soothing ingredients hiding in your kitchen right now. Go on, pamper yourself!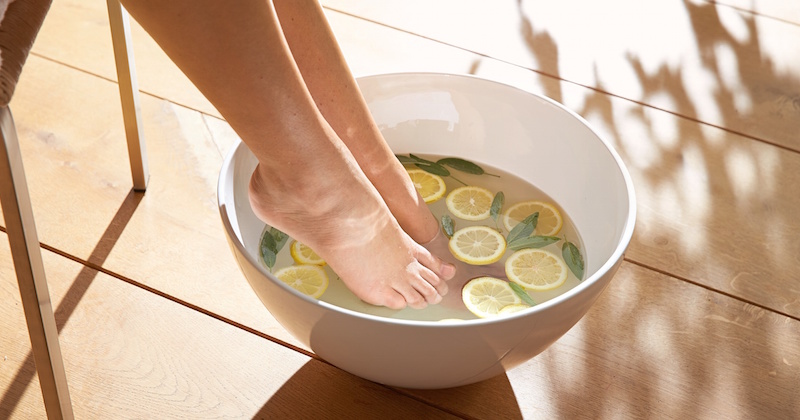 Honey, lemon, and apple cider vinegar are the only ingredients you need for this soothing foot bath.
Honey is a humectant, which means it attracts and retains moisture. Honey is often used in beauty products because it draw moisture to the surface of your skin, giving your skin a naturally healthy look.
Lemon works right from the time you cut it open. The aromatics are released into the air, smelling lovely. Lemon in your foot bath removes dead skin cells. It is a natural exfoliant because of its high level of citric acid content.
Apple cider vinegar has excellent antibacterial properties, so it cleans your feet after a long day of being stuck in a shoe, but did you know it's also a muscle relaxer? ACV's anti-inflammatory and alkalizing properties help with pain and reduces inflammation.
What You Will Need:
A small pedicure pail, big enough to just put both your feet in. The less water, the more potent the bath, so try not to use a bathtub if possible.
½ cup of honey
1 lemon, sliced, and squeeze some juice into the water
1 tablespoon of apple cider vinegar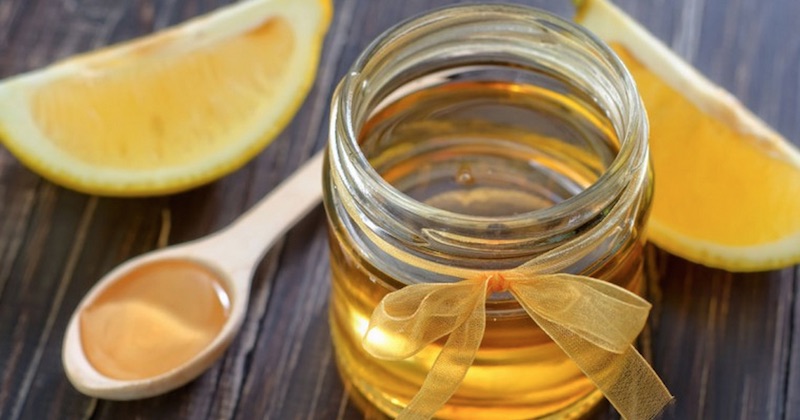 Add the ingredients to the very warm water of your footbath. Make sure the water is not scalding hot. Relax in the footbath as long as possible, or till the water turns cold. Use a pumice stone, as you see fit, to scrub away dead skin and gently massage your feet.
A warm bath helps to relax your entire body. One of the reasons your muscles are sore could be due to dehydration. Just soaking your feet will help hydrate your body. The warm water eases the tough skin and callouses on your feet, and allows the benefits of lemon, honey, and apple cider vinegar into your body.
After your footbath, dry your feet and rub them with castor oil, which has several benefits. It helps with muscle pain relief and treats cuts and skin infections, if any. It's also a great moisturizer.
Add Essential Oils
You can also add essential oils to your footbath. Tea tree essential oils are a natural deodorant and has antifungal properties as well. It can be applied directly to small cuts and infected wounds, so it works well for athlete's foot.
Other essential oils you can use to add in your footbath:
Camomile:  Relaxing, soothing, and anti-inflammatory
Eucalyptus:  Antibacterial, antiviral, and very soothing
Lavender:  Heals wounds, calms and soothes
Peppermint:  Increases blood circulation and soothes your skin
Source:
https://www.babble.com/beauty/honey-and-lemon-foot-bath/
Some of the links I post on this site are affiliate links. If you go through them to make a purchase, I will earn a small commission (at no additional cost to you). However, note that I'm recommending these products because of their quality and that I have good experience using them, not because of the commission to be made.