Ginger Ale To Help Relieve Pain From Inflammation And Migraines
Last updated on
Although your body works well without interference most of the time, it doesn't always take much to throw it off balance and cause inflammation to flare up.
Inflammation is one of the main causes of pain within the body. It is often an autoimmune response, but it can be difficult to tame if you do not know what is going on in your body.
Migraines are an example of a health issue that is often caused by inflammation. Migraines can be very dangerous if not managed. Fortunately, you don't have to rely on pain medications for the rest of your life for these conditions. A daily cup of homemade ginger ale may gradually help ease your inflammation and migraines.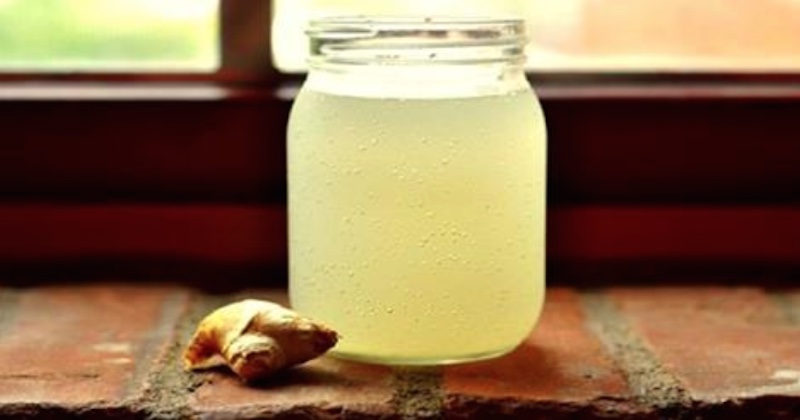 Why Ginger Is The Best For Inflammation And Migraines
Many people have long thought of ginger ale as an alternative to soda, and as a result, they have forgotten that "real" ginger ale actually has a huge range of health benefits. Ginger ale is made from ginger, which is why it has such a strong and recognizable taste. And we are not talking about the soda ginger ale that are commercially-bottled.
Ginger has tons of nutrients and minerals that make it excellent at defeating inflammation. It is rich in vitamins A, C, E and various B vitamins. However, ginger also includes important minerals like magnesium, phosphorus, and zinc. Other nutrients found in this route include beta-carotene, calcium, and sodium.
Using Ginger Ale To Minimize Inflammation And Get Rid Of Migraines
Migraines may be caused by dehydration, unbalanced electrolyte levels, and inflammation. The electrolytes found in ginger, including magnesium and sodium, naturally help restore electrolyte levels in the body.
Ginger has long been used for gastrointestinal distress and is so concentrated with active substances, you don't have to use very much to enjoy its many health benefits.
Perhaps the most important healing property in ginger is gingerol, a very potent anti-inflammatory agent that has been shown to have important anti-cancer effects against cancer cells and tumors.
Homemade Ginger Ale Recipe
Although you can buy canned or bottled ginger ale at the store, it simply isn't the same, nor as effective as homemade ginger ale. Commercially prepared ginger ale usually comes as a carbonated sugar with loads of sugar. On the other hand, homemade ginger ale is fresh and full of medicinal benefits. Get the following ingredients ready:
1½ ounces grated ginger
Healthy sugar of choice to desired taste
7½ cups filtered water
1/8 teaspoon active dry yeast
2 tablespoons lemon juice
Follow these directions to enjoy your own ginger ale:
On the stove, heat up ½ cup of water, add ginger and sugar of choice. Cover, remove from heat, and steep for one hour to make syrup.
You can then pour this mixture through a strainer, saving the remaining liquid. Push on the solids in the strainer to get as much syrup as possible. Leave the mixture to cool to room temperature.
Pour the syrup in a 2-liter bottle. Carefully add the lemon juice, water, and yeast.
Cap the bottle and shake gently.
After 48 hours, check the carbonation levels. To store, keep refrigerated.
Reference:
https://www.sciencedirect.com/science/article/pii/S0944711305001248
Some of the links I post on this site are affiliate links. If you go through them to make a purchase, I will earn a small commission (at no additional cost to you). However, note that I'm recommending these products because of their quality and that I have good experience using them, not because of the commission to be made.