Help Protect Your Skin Naturally By Eating These Foods
Last updated on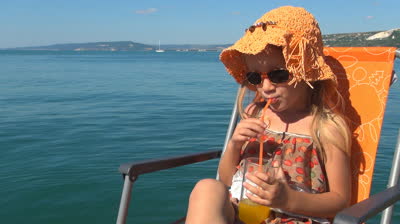 I love the summer (who doesn't) because it means I can spend my days outside under the sun, having a picnic or swimming at the beach.
But what I don't love about the summer are the sun burns. Ouch.
Sunburns are caused by the sun's UV rays by causing a photo-oxidation reaction with our skin. Exposing your skin too long in the sun can increase the signs of aging, increase risk of skin cancer, and of course, cause harmful sunburns.
How Can You Protect Yourself Against UV Light?
There are many things you can do to protect yourself during the summer from UV light. Many people's first resort is going for the sunscreen and hat. While these are great precautions, the best skin protection can be found in the kitchen!
Food rich in carotenoid, the compound that provides pigment, can provide life-long protection against UV damage.
What Does Carotenoid Do?
Carotenoid absorbs light energy from the sun and protects chlorophyll from photo-damage.
The more colorful the vegetable, the more carotenoids it contains. Beta-carotene is a carotenoid compound that gives orange vegetables their color, and it is highly beneficial. You should consume vegetables high in beta-carotenes to successfully protect yourself against UV light.
Foods rich in beta-carotene can also help protect against cancer and aging as a powerful antioxidant.
You can also find carotenoids in some fruits, such as strawberries, green apples, blueberries, watermelon, and mangoes. Here is a list of the top 10 foods with beta-carotene.
10 Foods Rich in Beta-Carotene
Sweet Potatoes
Carrots
Romaine Lettuce
Dark, Leafy Greens
Melon
Butternut Squash
Dried Apricots
Sweet Red Peppers
Peas
Broccoli
Incorporate any of these, or a combination of them, into your juices for natural skin protection all year round.
This recipe is one of my favorites and contains sweet vegetables rich in beta-carotenes. So you can stop spending money on harmful store bought products to protect against UV rays!
Orange Sun-Protection Juice
You'll Need:
2 Golden Beets
4 Carrots
3 Cara Cara Oranges
½ inch Fresh Ginger
Enjoy this delicious (and pretty) juice during the summer, or even in the winter to boost your immune system with vitamin C.
Sources:
https://thechalkboardmag.com/3-drool-worthy-juice-recipes-to-make-at-home
https://www.healthnewslibrary.com/protecting-your-skin-from-the-suns-ultraviolet-light-with-carotenoids/
Image Source:
https://ak7.picdn.net/shutterstock/videos/5189690/preview/stock-footage-little-girl-child-drinking-orange-juice-on-beach-while-looking-at-sea-children-on-coastline.jpg
<
Some of the links I post on this site are affiliate links. If you go through them to make a purchase, I will earn a small commission (at no additional cost to you). However, note that I'm recommending these products because of their quality and that I have good experience using them, not because of the commission to be made.