This Coconut Oil Creamer Makes My Hot, Freshly-Brewed Coffee Taste So Good
Last updated on
On some cold days, I like to have a hot cup of coffee and curl up with a good book. I have established that a cup of freshly-brewed organic coffee can actually even be healthy. I don't neglect my fresh juices, and there is a time for that too.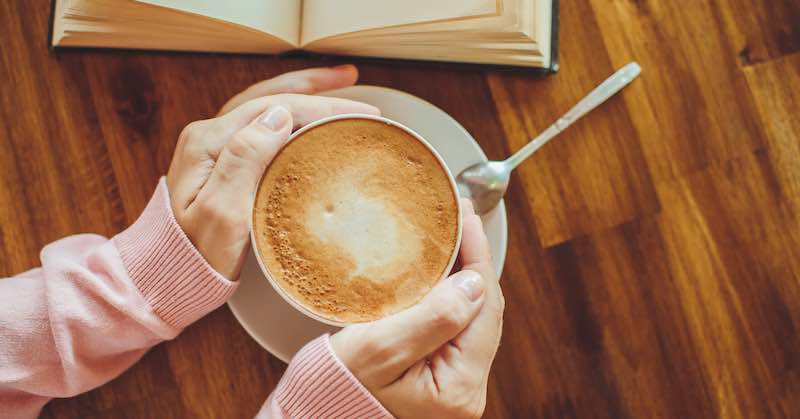 So you can imagine the first time I'd heard about adding oil and fat to coffee, I was curious, confused and disgusted.
I mean, it's not every day that you come across a drink containing coconut oil and butter! Especially in a society where we're desperately trying to remove fat and calories from everything we consume. For me, this concept took me some time to digest and understand.
So with what I know about coconut oil, I decided to take a closer look into what this craze was all about. I know that coconut oil is healthy fat and that it can actually boost your metabolism and help with weight loss.
Coconut oil, unlike most oil, contains medium-chain fatty acids, instead of long-chain fatty acids. Medium chain fatty acids are metabolized differently than long-chain, which leads to a beneficial boost in metabolism.
In a study, 1 to 2 tablespoons of medium chain fats (e.g. coconut oil) per day increased energy expenditure by 5%—this totals to 120 calories per day.
So I tried adding coconut oil to my freshly brewed coffee, and wow! It does taste really good, especially that I love the aroma of coconut oil in anything, and not wanting to use dairy or soy creamer!
It doesn't make your coffee greasy nor coconut-y as one might think. Instead, this coconut oil coffee creamer will provide you with a rich and creamy coffee that is perfectly sweetened with honey and flavoured with cinnamon and vanilla. NO palm-oil, no preservatives, and no artificial sweeteners!
Pair this coffee with a nutritious breakfast and you've set yourself up for a pretty great day!
How To Make Coconut Oil Coffee Creamer
Unlike adding cold milk or cream, coconut oil creamer doesn't cool down my hot cup of coffee, nor dilute the flavor, in fact it adds on to the flavor.
The ratio that I use are to my preferred taste and flavor. If you don't like your coffee sweet, then leave out the honey or use less.
Ingredients:
¾ cup organic coconut oil, organic
1-2 tablespoons raw honey (use your desired amount to taste)
1 teaspoon organic cinnamon powder
1 teaspoon pure vanilla extract
1 tablespoon organic cacao powder, organic (optional!)
Combine all of the ingredients in a bowl and stir or whisk together until they're well combined. Store in a glass jar with a sealed lid in a cool place, it does not need to be refrigerated.
How To Use Coconut Oil Coffee Creamer
Brew your favorite (fair-trade, organic) cup of coffee (about 2 cups).
Add 1-2 tablespoon of coconut oil coffee creamer that you have pre-prepared, to your hot coffee.
Use an immersion blender to give the coffee and mixture a good blend up. It makes the coffee frothy and more delicious. If you don't have an immersion blender, pour them into a glass jug blender and do a quick blending. It's extra work but it will be worth it! You only have to try it to know!
Pour into your favorite coffee mug, and enjoy!
Mini Immersion Blender
I use this mini immersion blender to froth all my hot beverages, especially when I add spices such as cinnamon and turmeric, or coconut oil/milk. It is a battery-operated frother and so easy to use, wash and put away. Makes my drinks taste magically delicious. Well … you have to try it to know … and you will love it! You can get this drink frother here and it comes with a Lifetime Guarantee!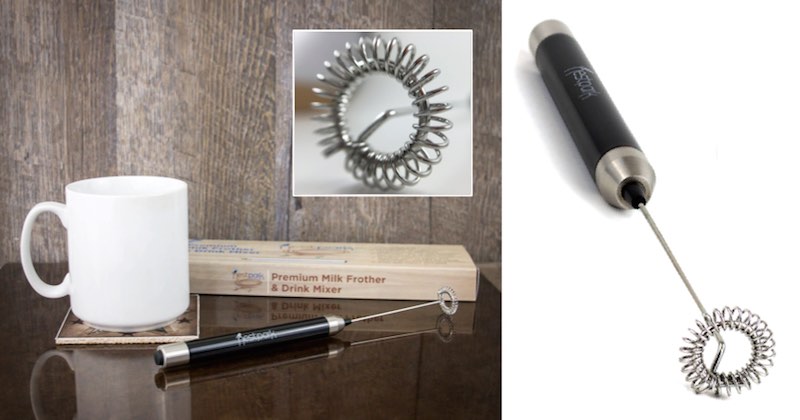 Some of the links I post on this site are affiliate links. If you go through them to make a purchase, I will earn a small commission (at no additional cost to you). However, note that I'm recommending these products because of their quality and that I have good experience using them, not because of the commission to be made.