What is Body Mass Index (BMI)?
Last updated on
Body Mass Index (BMI) is an indicator of a person's body mass (fatness), calculated using the person's height and weight. BMI does not exactly measure body fats but is an easy method used by most health practitioners to identify possible weight problems for adults.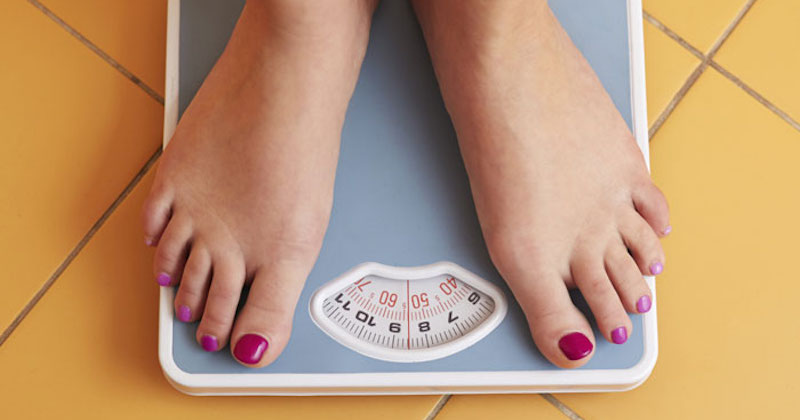 Body Mass Index Calculator
Key in your height and your weight in the following calculator to check your Body Mass Index.
Supplied by BMI Calculator Canada
How to Determine if You Are Overweight
A BMI reading of between 18.5 and 25 indicates your ideal weight. A BMI reading of between 15 and 18.5 suggests that you are underweight, and under 15 may indicate an eating disorder. A BMI reading of between 25 and 30 suggests overweight and above 30 is obese.
1. BMI Reading
Eating Disorder:  under 15
Underweight:  15 – 18.5
Ideal weight:  18.5 – 25
Overweight:  25 – 30
Obese:  over 30

Recently, health authorities are recommending that BMI is used in addition to two other numbers to determine if a person really is overweight:
2. Waist circumference
The ideal waistline for an adult male should not be more than 100 cm (~ 40 inches); and
The ideal waistline for an adult female should not be more than 88 cm (~ 35 inches)
3. Waist-to-Hip Ratio (WHR)
If your waist to hip (waist / hip) ratio is more than 1, (or in other words, your waistline is bigger than your hip measurement), then you are overweight.
Accuracy of BMI Reading
The BMI reading by itself is inaccurate to determine a person's ideal weight. Generally, developed muscles (as in athletes) are denser than body fats and the BMI does not take this into account, and would be deemed "overweight".
On the other hand, children and the elderly may have differences in bone density, thus making them "underweight".
To be sure, consider items 1, 2 and 3 above. If your statistics show that you are overweight in two or all three of the above categories, then you may need to begin a weight loss program.
Some of the links I post on this site are affiliate links. If you go through them to make a purchase, I will earn a small commission (at no additional cost to you). However, note that I'm recommending these products because of their quality and that I have good experience using them, not because of the commission to be made.