9 Tips For Shopping At The Local Farmer's Market
Last updated on
More people are turning to their local farmer's markets to purchase healthy, organic produce. Shopping at a farmer's market gives you access to the freshest foods. While these markets are a great idea, there are some considerations that could help you make the most out of your shopping trip.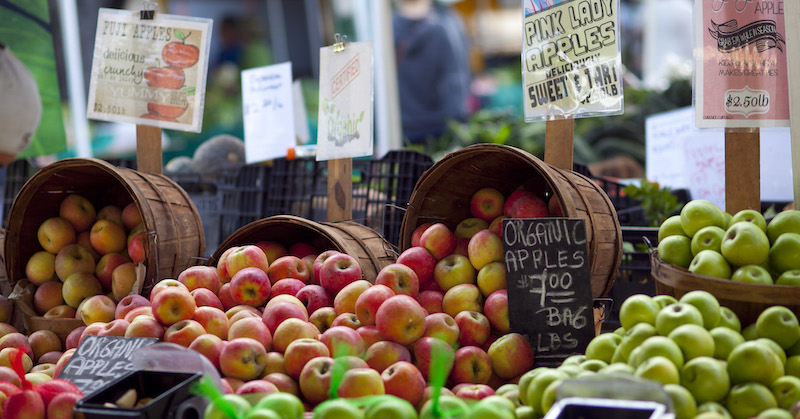 Use the following 9 tips to get the most out of your visit to the local farmer's market.
Tips For Shopping At The Local Farmer's Market
1. Go early or go late
The first piece of advice is to make sure that you get to the market early. Most of the farmers and vendors that are setting up stalls will arrive early, before the market opens. When you show up as early after opening as possible, you will have access to the largest, freshest selection of the day. There will also be fewer fellow shoppers.
If you can only go later, then go nearer to closing time. That's when you will get best deals when vendors are keen to sell off everything instead of packing and taking them home.
2. Set a budget
Before you head to your local farmer's market, work out your week's meal plan and set a budget for your trip. If you shop smart, you can save money, but it is easy to end up purchasing more than you need. This could result in wasted produce and money.
Add a little buffer to your budget for the little extras that you may purchase, such as a new fruit or vegetable that you would like to try.
3. Peruse the ground first
When you arrive at the farmer's market, don't buy at the first stall. Walk around and check out best fruits and vegetables and prices. Make a note of the stalls you want to come back to later after seeing what the market has to offer. Then, decide what you want to spend your money on. Make your large purchases towards the end, so you don't have to carry them around.
4. Go prepared
Bring a foldable wheelcart/trolley to make carrying things easier as you shop.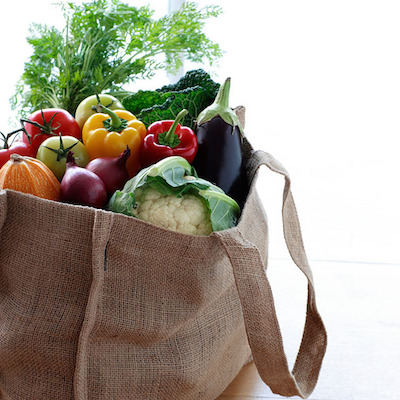 Or, go prepared with your own reusable bags and containers, since vendors do not always have them on hand.
Part of the reason for visiting a farmer's market is to help out the environment by relying less on heavily farmed fruits and vegetables containing large amounts of pesticides. Limit your carbon footprint by using reusable bags to carry your goods home.
Bring small change to make transactions easier for the vendors. They will appreciate it when you can give them exact change rather than big notes for change, especially earlier in the day.
If you don't live near the farmer's market, it will be wise to have an empty cooler box in the back of your car to keep the produce cool and fresh for the long drive back.
5. Make note of your possible favorite stalls
Don't be afraid to ask farmers or their staff, questions about where their foods come from, how they were grown, what fertilizers they use if any, how they were transported, etc. You'll find that most vendors are more than happy to answer your questions. Make note of the stalls you like and are confident in, for your future patronage.
6. Be respectful of the farmers and their produce
Farmers grow and sell their produce for a living. Be respectful of that fact. You're not there to do heavy bargaining. You're there to buy quality produce.
Don't press/squeeze the produce to find out how ripe they are. Get the farmer's help and they will be happy to find you the best for your purchase.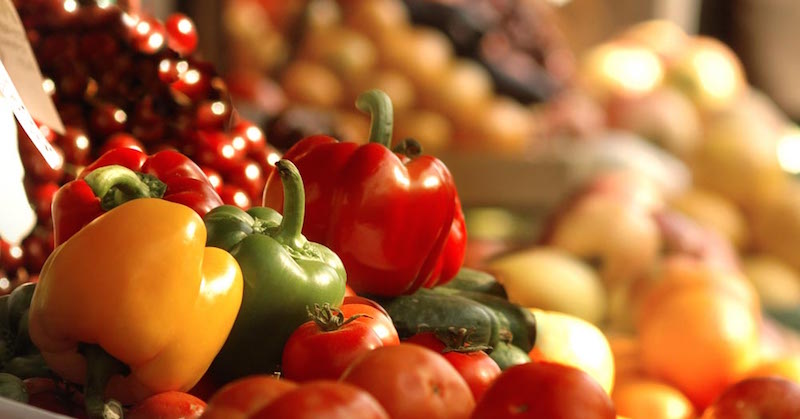 7. Buy what you can eat
You should only buy what you can eat. This goes along with sticking to your budget. When you buy too much, you are more likely to end up letting some of your food go bad. Wasting food is wasting money. Buy food that you, and your family, can reasonably eat within the following week.
8. Buy food in bulk
While you should generally only buy what you can eat, you may want to consider purchasing some items in bulk—especially items that have a short growing season. Learn how to properly freeze or can various produce.
Some fruits and vegetables are only in season for a short period of time. Once the season is over, you will have difficulty finding them. You could also check with a vendor or farmer and see if they will offer a discount for purchasing what they have left at the end of the day.
9. Try a new fruit and/or vegetable
Sticking to a budget often involves making a grocery list. At a farmer's market, it may still be a good idea to have a short list of the essentials that you need, but feel free to explore the market and discover fruits and vegetables that you may not have considered before.
Make it your goal to pick out at least one new fruit or vegetable each time you visit the market. Don't be afraid to ask the vendor how you can prepare or eat this new item.
If you stick with these tips, each trip to the market will be a fun, rewarding way to make sure you and your family has access to healthy, fresh produce, economically.
References:
https://www.treehugger.com/green-food/how-shop-pro-farmers-market.html
Some of the links I post on this site are affiliate links. If you go through them to make a purchase, I will earn a small commission (at no additional cost to you). However, note that I'm recommending these products because of their quality and that I have good experience using them, not because of the commission to be made.