10 Easy Houseplants That Absorb Toxins From The Air So That You Don't Have To
Last updated on
It is common knowledge that plants can help promote cleaner air inside a home or building. They help filter pollutants and remove toxins from the air. Here is a list of 10 indoor houseplants that you can use to purify the air in your home. Best of all, you can grow them yourself.
10 Indoor Houseplants You Need In Your Home To Purify Air
#1 – Aloe Vera Plants
Aloe Vera plants are very easy to care for succulents. They are most effective at clearing formaldehyde and benzene from the air. Place several Aloe Vera plants in your kitchen to filter chemicals found in household cleaners. In addition to helping clean the air, the gel that is found inside can help you heal small cuts and burns.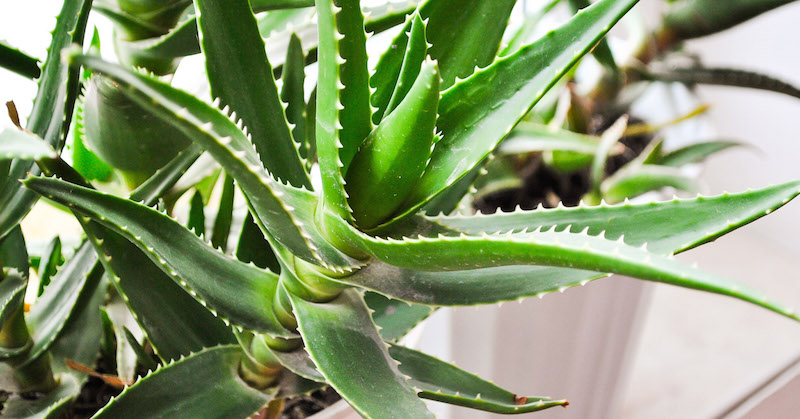 #2 – Azaleas
Azaleas are a flowering shrub that will eliminate the presence of formaldehyde released from plywood and foam insulation.
They thrive in cooler temperatures—between 60 and 65 degrees.
If you have a bright area in your basement, consider adding some azaleas to filter out some of the pollutants.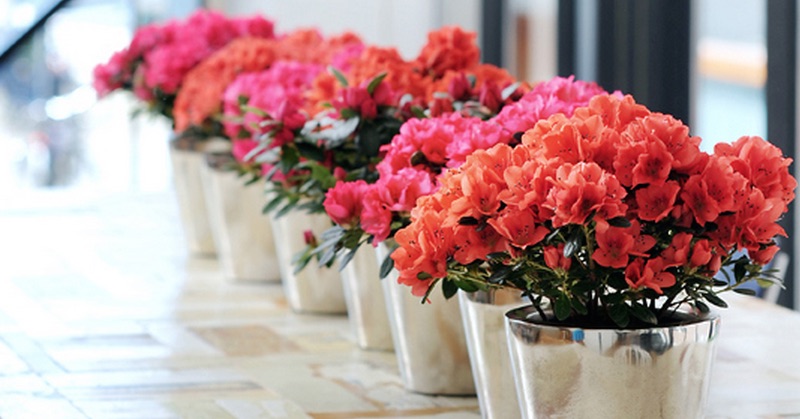 #3 – Bamboo Palm
The bamboo palm is a small palm that works well in dimly lit areas. Most varieties of this plant produce small flowers and berries.
It can help filter our benzene and other toxins put into the air by furniture and carpeting.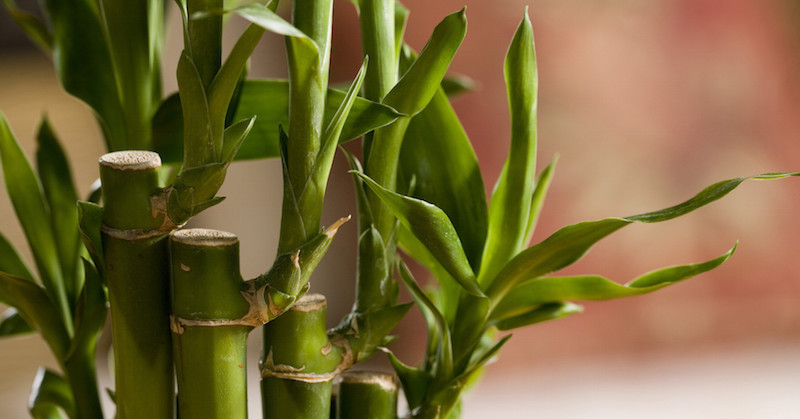 #4 – Chrysanthemum
The colorful flowers of chrysanthemum can do a lot more than brighten a home office or living room;  the blooms help filter out benzene, which is commonly found in glue, paint, plastics and detergent.
This plant loves bright light, and to encourage buds to open, you'll need to find a spot near an open window with direct sunlight.
#5 – English Ivy
English Ivy should be placed in your bathroom, helping to reduce particles found in fecal matter.
It can also filter formaldehyde that is found in regular cleaning products.
#6 – Gerber Daisies
Gerber daisies are popular, yet many people do not realize that these bright plants are able to remove pollutants commonly found in dry cleaning products.
Place some Gerber daisies in your bedroom or laundry area; though, it does require quite a bit of sunshine.
#7 – Mother-In-Law's Tongue
Mother-in-law's tongue can thrive with very little lighting and works well in humid conditions—making the perfect plant for adding to your bathroom.
It will filter out contaminates that are often found on toilet paper, tissue, and cleaning products.
#8 – Spider Plant
The spider plant is one of the most common houseplants. This is due to the fact that it is almost impossible to kill.
If you have trouble remembering to care for your plants, start off with the spider plant. It contains full foliage with small white flowers.
The plant will help eliminate traces of benzene, formaldehyde, and carbon monoxide from the air.
#9 – Warneck Dracaena
Warneck Dracaena is a plant that can be used to combat toxins found in varnishes and oils.
It is another easy to grow plant that does not require direct sunlight.
It has a maximum height of 12 feet, so you may need to trim it at some point.
#10 – Weeping Fig
The weeping fig is good for filtering out pollutants that are commonly found in furniture and carpeting.
A type of a fichus tree, the weeping fig can last for a very long time if you properly care for it.
Grow Your Own Air Filtering Indoor Houseplants
Most of these indoor houseplants are relatively easy to grow and care for. Simply follow the care instructions included with the plant or search for tips online.
The two main rules are to check the soil for dryness and place in an area with enough sun. Check the soil every day and when the soil is dry, add water until the soil on top remains damp. You need only follow these two rules to keep your plants alive and healthy, and clean air in the house for your family.
These 10 indoor houseplants are the most effective at removing toxins and pollutants from the air. With a selection of these plants located throughout your home, they look pretty, and you can enjoy naturally clean air, without relying on a costly and noisy air filtration system.
Source:
https://www.mnn.com/health/healthy-spaces/stories/15-houseplants-to-improve-indoor-air-quality
Some of the links I post on this site are affiliate links. If you go through them to make a purchase, I will earn a small commission (at no additional cost to you). However, note that I'm recommending these products because of their quality and that I have good experience using them, not because of the commission to be made.