5 Natural Ways To Whiten Your Teeth And Reverse Gum Disease
Last updated on
Nowadays, people are often rushing to get to work in the morning, not spending adequate time brushing their teeth and consuming food and beverages that heavily stain their teeth, such as coffee.
Dental hygiene companies often advertise toothpaste that whitens your teeth, however these have been shown to cause damage to your tooth enamel if used too often.
Other side effects include teeth sensitivity and gum damage due to irritation of soft tissue in the mouth. In some cases the side effects caused by tooth whitening products have been irreversible.
There are many reasons to switch from commercial, store-bought products to natural teeth whiteners. Aside from the fact that store-bought products contain ingredients that are actually harmful to your oral health, natural teeth whiteners will provide a more effective clean for your teeth.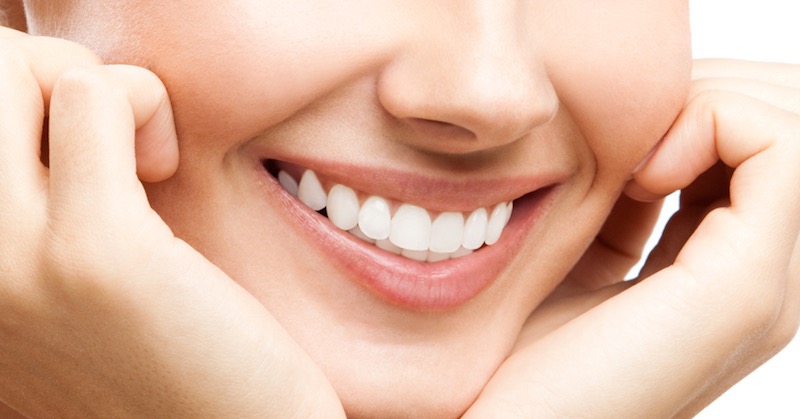 If whiter teeth is your goal, then try using some of these items you most likely already have at home.
5 Natural Ways To Whiten Teeth
1. Coconut Oil Pulling
Oil pulling has been proven to be effective for oral health—prevents gum bleeding, reduces sinus infections, eliminates bad breath and whitens teeth, just to name a few.
Just put a spoonful of coconut oil in your mouth and swish it gently, not like gargling, but swishing for about 15-20 minutes. Do this daily to see the immense benefits of not only for the health of your teeth and gums, but it has been reported to also be beneficial for reducing inflammation, improves respiratory health, sleep and skin conditions.
2. Activated Charcoal
Activated charcoal is charcoal that is infused with oxygen to make it porous. This increases its ability to absorb toxins, dirt and impurities thousands of times its own weight.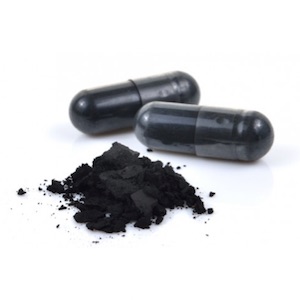 This is the black tablet that is often prescribed to remedy an upset stomach. In case of food poisoning, activated charcoal helps to absorb the poisons to be eliminated.
I know it probably sounds like a paradox, that a black charcoal can whiten teeth, but you really have to try it to believe it.
I didn't think that my teeth were really stained, but after using activated charcoal, I was surprised with the result—my teeth did look a little whiter!
To use activated charcoal for teeth-whitening:  In a small saucer, put one tablet in a teaspoon of water to soften, then crush it using the back of a spoon. Add a little of this to your toothpaste and brush.
If you have the capsule type, just open up the capsule and put a little of this charcoal powder on your toothpaste and brush. Your teeth will turn black, but not to worry, it easily rinses off and you'll get whiter teeth!
Go here for other uses of Activated Charcoal
3. Apple Cider Vinegar
Swishing diluted apple cider vinegar in the mouth can help to eliminate bad breath and whiten teeth.
Keep in mind, however, that apple cider vinegar is acidic. The main ingredient is acetic acid, which may be a little harsh on the enamel, so you should always dilute it with water if using to whiten teeth.
4. Strawberries
The use of strawberries as a teeth whitener is an excellent healthy option without the harsh chemicals.
You can rub this fruit directly onto your teeth and let it sit for 5 minutes. This will cause the tartar build-up to soften.
Rinse your mouth with baking soda mixed with warm water afterwards.
5. Baking Soda
You can use baking soda to make your own toothpaste that whitens teeth naturally, and it's easy to do.
Make a paste of baking soda with a little water, add a pinch of sea salt. Use it as you would your regular toothpaste and brush your teeth lightly.
To whiten teeth, use your finger to spread this paste on your teeth. Leave 2-3 minutes then rinse. Do this every other day till you get your teeth to shine!
Try any of the above items to whiten your teeth naturally, or try all of them. Some people see an almost immediate result, some might take a few days. But, don't give up. Persistence will eventually give you the result you want.
References:
Whitening products and tooth enamel: https://www.mayoclinic.org/healthy-lifestyle/adult-health/expert-answers/whitening-toothpaste/faq-20058411
Whitening products side effects: https://www.ada.org/en/about-the-ada/ada-positions-policies-and-statements/tooth-whitening-safety-and-effectiveness
Some of the links I post on this site are affiliate links. If you go through them to make a purchase, I will earn a small commission (at no additional cost to you). However, note that I'm recommending these products because of their quality and that I have good experience using them, not because of the commission to be made.