5 Homemade Spice Mixes to Replace Processed, Store-Bought Spices
Last updated on
When you head to the store to pick up spice mixes or seasoning, look at the label. You will find a long list of ingredients that may not be best for your health.
Most mixes are full of preservatives and other ingredients that may be harmful to your health. This includes the use of modified food starch—a thickener that is made from genetically modified organisms. Many spice mixes contain sugar, partially hydrogenated vegetable oils, MSG, gluten, and silicon dioxide.
Fortunately, there are many healthy alternatives to homemade spice mixes. Here are five homemade spice mixes that you can use to replace processed store bought spices.
Making Your Spice Mixes
Generally, spice mixes are easy to make on your own. You will combine a selection of herbs and spices and keep stored in a jar. To do this, you will need the required herbs and spices, measuring spoons, and glass jars for storing the spice mix.
Place all the ingredients in the jar, close the lid, and shake. Keep the jar stored in a cool, dark place, such as your cupboard. If there is a spice mix or seasoning that you use regularly, you may want to make a larger batch and store the extra.
1. Cajun Seasoning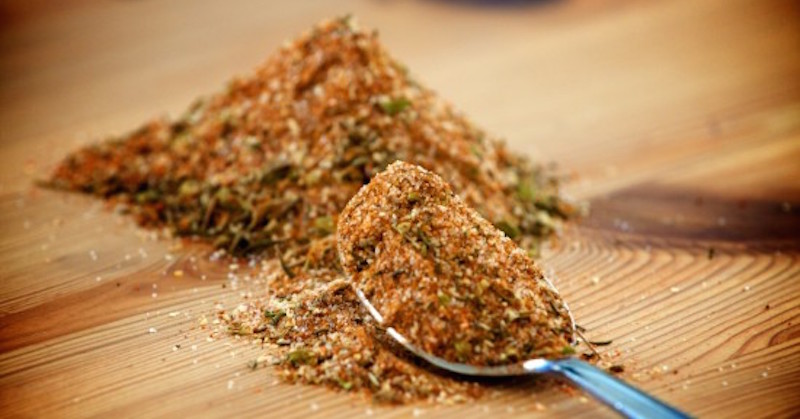 Cajun seasoning is often used in soups and dishes that need a Cajun flavor. Adding more or less cayenne pepper will increase or decrease the hotness of the seasoning. To make your own Cajun seasoning, gather the following ingredients:
1½ teaspoon of chili powder
2½ teaspoons of paprika
¼ teaspoon of pepper
¼ teaspoon of oregano
¾ teaspoon of thyme
¼ teaspoon of pink Himalayan salt
5 dashes of cayenne pepper
Combine all the ingredients in a small bowl. If you want to store extra, place it in a jar.
2. Chili Powder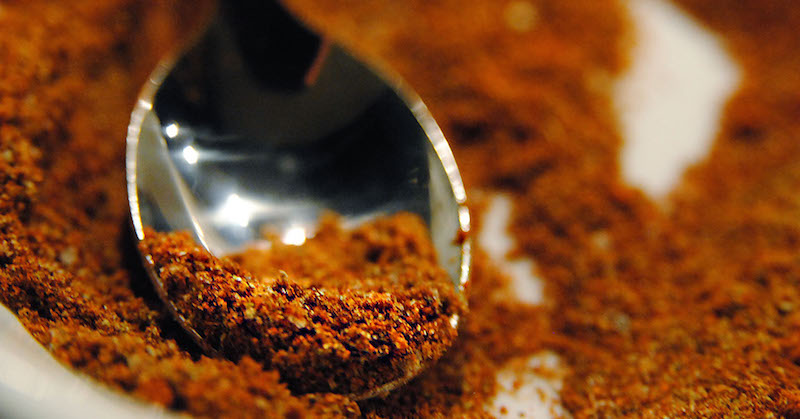 Chili powder is another seasoning that you can make yourself. In fact, you may want to make your own chili powder before making the Cajun seasoning mentioned above. To make chili powder, all you need to do is mix the following:
1 teaspoon of paprika
2 teaspoons of cumin
1 teaspoon of cayenne pepper
1 teaspoon of oregano
2 teaspoons of garlic powder
3. Curry Powder Mix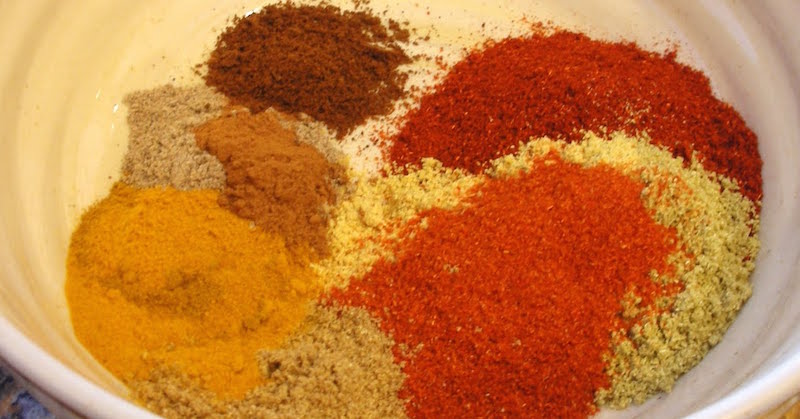 Curry powder is easy to make, but it requires a long list of ingredients. Some people may not want to go through the trouble of gathering all these ingredients, but the result is much healthier than store-bought curry powder.
I usually make a big amount and store them in a big jar. They are delightful to be used in cooking and a lot is needed to cook a pot of curry for the family, and it's so healthy!
To make your own curry powder, use these ingredients:
3 teaspoons of turmeric
2 teaspoons of coriander
1 ½ teaspoons of cumin
1 teaspoon of cinnamon
1 teaspoon of ginger
¾ teaspoon of yellow mustard
½ a teaspoon of white pepper (if you cannot find this, then skip it)
½ a teaspoon of fenugreek
½ a teaspoon of cardamom
½ a teaspoon of cloves
½ a teaspoon of nutmeg
½ a teaspoon of cayenne pepper
¼ teaspoon of black pepper
Combine this long list of ingredients into a medium bowl and mix thoroughly. Carefully pour the mixture into a glass jar for storage. Multiply the quantity if you want to make more.
4. Taco Seasoning
Make your own taco seasoning, to cut down on your intake of harmful preservatives found in most store-bought seasonings. To make this taco seasoning, you will need these ingredients:
2 teaspoons of chili powder
1 ½ teaspoons of paprika
½ a teaspoon of sea salt
¾ teaspoon of garlic powder
1 ½ teaspoons of cumin
1 teaspoon of onion powder
1 dash of cayenne pepper
Combine these ingredients by mixing thoroughly. This recipe should provide enough taco seasoning to replace one package of store-bought seasoning.
All the above spice mixes and seasonings are easy to make. The hardest part is gathering the necessary ingredients. Write a list and visit the spices section of your local health food store. You should be able to gather them all on one visit.
If you want to eat healthier, stop buying store-bought spice mixes and make your own from scratch.
Sources:
https://www.keeperofthehome.org/2013/02/17-homemade-spice-mixes.html
Some of the links I post on this site are affiliate links. If you go through them to make a purchase, I will earn a small commission (at no additional cost to you). However, note that I'm recommending these products because of their quality and that I have good experience using them, not because of the commission to be made.