5 Healthy Snacks That Prevent Psoriasis Flare Ups
Last updated on
Psoriasis is an irritating skin condition, with symptoms that include itchy skin and frequent breakouts of dry patches. There are various foods that can promote an outbreak, along with plenty of foods that can help prevent them.
One of the best ways to manage your psoriasis outbreaks is to focus on a nutritious, balanced diet that includes anti-inflammatory foods that contain a high amount of antioxidants. At the same time, you should avoid foods that contain a lot of sugar, which can increase inflammation.
If you suffer from psoriasis, you may want to examine these six safe and healthy snacks that can help prevent psoriasis flare-ups.
1. Trail Mix
Trail mix is a go-to health snack and it is easy to make. When making your own trail mix, include a selection of foods that contain a lot of antioxidants and omega-3 fatty acids. This includes various nuts and seeds, such as almonds, walnuts, cashew nuts and pumpkin seeds and. You could also add dried cranberries and raisins, but sparingly.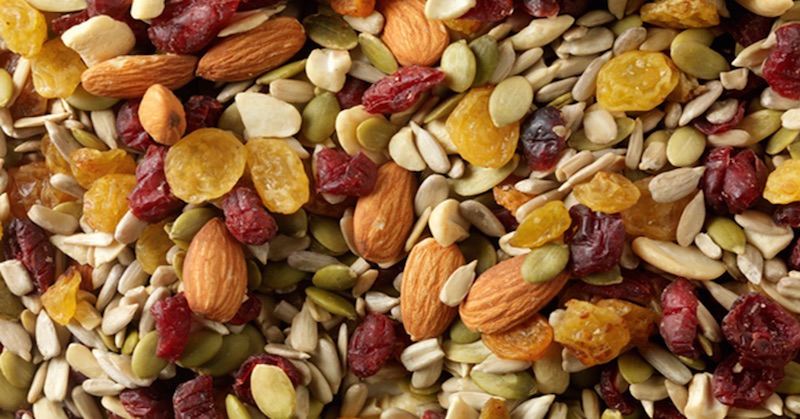 Nuts are always a great idea for a snack. Eating a serving of nuts daily, will give you a good amount of omega-3 and curb your appetite and cravings for unhealthy snacks.
2. Oatmeal with Flaxseed and Blueberries
Oatmeal is an all-around, healthy breakfast choice. When you add 1 tablespoon of ground, lightly-roasted flaxseed to 1 cup of cooked oatmeal, along with ¾ cup of blueberries, you receive 2½ grams of alpha-linoleic acid (ALA). This snack provides you more than twice the recommended daily minimum amount of ALA that works as anti-inflammatory against flare-ups.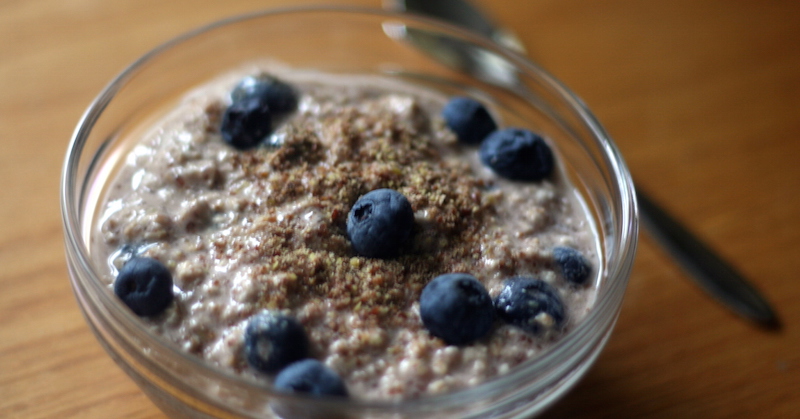 3. Papaya-Avocado Salad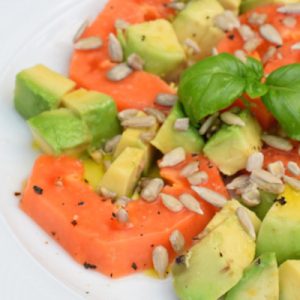 A quick, simple salad, the Papaya-Avocado Salad combines the antioxidant beta-carotene found in papayas with the antioxidants and monounsaturated fatty acids found in avocados.
If you suffer from type 2 diabetes, the monounsaturated fatty acids may help prevent inflammation.
Skin and dice half a papaya and one whole avocado. Combine the two cut fruits, sprinkle with a squeeze of lemon juice, and a little drizzle of olive oil.
Add some sunflower seeds to add crunchiness in the salad and serve.
4. Pumpkin Seeds
There are two great ways to eat pumpkin seed, roasted or as a butter. Pumpkin seeds, like flaxseed, contain ALA and rich in zinc to help reduce inflammation. You can use pumpkin seed butter as a spread, topping off an organic rice wafer.
Pre-make some roasted pumpkin seeds, by spreading a layer of pumpkin seeds on a tray with a drizzle of olive oil (optional) and roast them for 15 minutes at 300 degrees. Add a touch of garlic powder for some additional flavor, if you like.
5. Veggies and Dip
Veggies and dip is a simple snack – take ¾ cup of hummus, to use as a dip, and grab a selection of raw vegetables, such as celery, cucumber, or carrots. Slice the vegetables into thin sticks, for easy dipping. The antioxidants found in the vegetables helps neutralize toxins in the body. When choosing a hummus, look for a sesame-free spread. Sesame seeds contain omega-6 fatty acids, which may increase the chances of inflammation.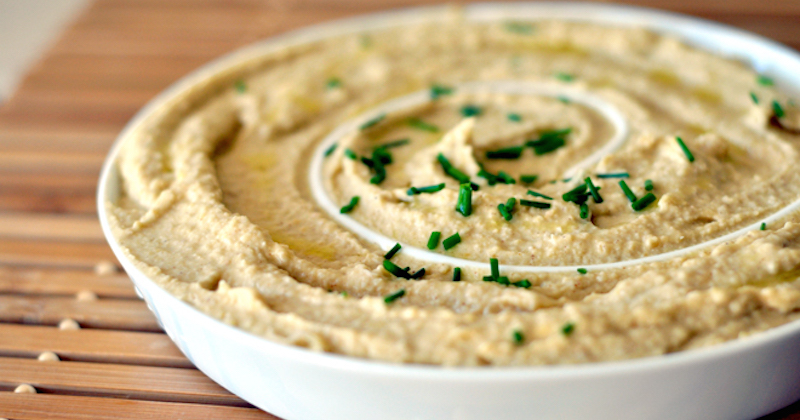 To cut down on the occurrence of psoriasis outbreaks, eat one or two these snacks every day. In addition to helping you prevent outbreaks, the antioxidants, vitamins, and minerals, found in the foods described, will help you cut back on unhealthy food choices. Start eating these snacks, not just to prevent the psoriasis flare-ups, but to promote a healthier lifestyle and dieting choices.
References:
https://www.everydayhealth.com/pictures/delicious-snacks-wont-trigger-psoriasis-symptoms/#01
Some of the links I post on this site are affiliate links. If you go through them to make a purchase, I will earn a small commission (at no additional cost to you). However, note that I'm recommending these products because of their quality and that I have good experience using them, not because of the commission to be made.