3 Easy Nutritious And Delicious Soup Recipes For Your Healthy Diet
Last updated on
Did you know that vegetable soups or broths are really nutritious and healthy because when you boil the vegetables, phytonutrients are leached into the soup. The following soup recipes are nutrients powerhouse, and are completely gluten-free. They are also vegetarian and paleo-friendly.
Whether you are following a raw diet, a vegetarian lifestyle, or avoiding gluten, soups and broths are perfect addition for nutrients. Consider preparing these three filling and healthy vegetarian-friendly soup recipes.
1. Creamy Cauliflower Soup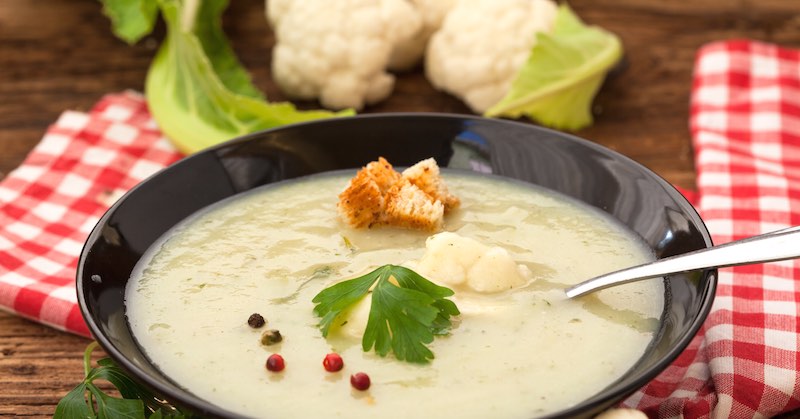 This super healthy soup is a healthy meal on its own. It is thick, creamy, and absolutely delicious. Cauliflower soup is affordable and quick to prepare. Best of all—it is suitable for vegetarians and those on the paleo or clean eating diet.
Ingredients:
½ a tablespoon of olive oil
2 cloves of garlic (minced)
1 onion (diced)
1 head of cauliflower
32 ounces of vegetable broth
Sea salt or Himalayan salt to taste
Few sprigs of parsley as garnish
Directions:
This recipe will work best with a large Dutch oven pot, but a heavy stainless steel pot will do.
Heat the olive oil in the pot over medium heat. Add the diced onion and the garlic. Stir until the ingredients have softened.
Add the cauliflower and the vegetable broth to the pot. Bring the ingredients to a boil and then cover.
Simmer for about 15 to 20 minutes, or until the cauliflower has softened. Pour the contents of the pot into a glass blender jug. Put aside a few florets of the cauliflower to be added into the final soup. Add sea salt to taste.
Blend the ingredients until smooth. It is now ready to serve. Garnish the soup with parsley.
2. Butternut Squash Soup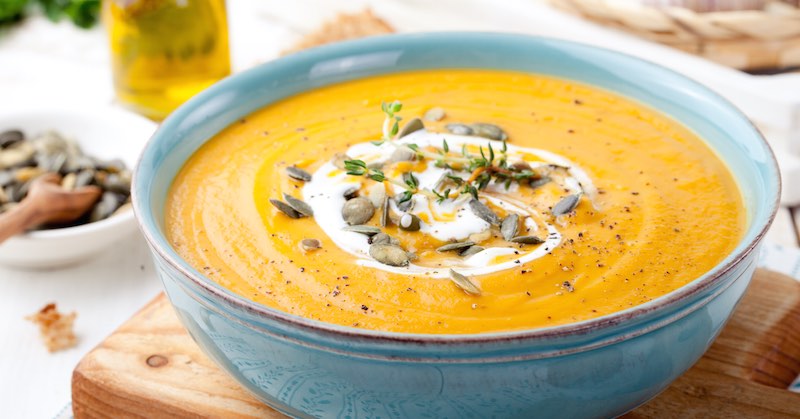 This soup recipe is quick and easy to prepare. It should only take a few minutes to prepare and about 20 to 30 minutes to simmer. Season the soup however you wish. This should make four servings.
Ingredients:
1 medium white onion (chopped)
1 pound of squash (diced)
4 cups of vegetable broth
2/3 cup of coconut milk
1 teaspoon of grated nutmeg
2 teaspoons of fresh thyme
1 tablespoon of pumpkin or sunflower seeds for garnish
Directions:
First, heat the white onion in a large pot. Once the onion has softened, add the rest of the ingredients.
Simmer for 20 to 30 minutes. Remove from heat and allow to cool for a few minutes.
Pour the ingredients into a glass blender jug, add desired seasonings and blend until smooth. Pour into bowls and serve with some freshly-ground black pepper.
3. White Bean and Greens Soup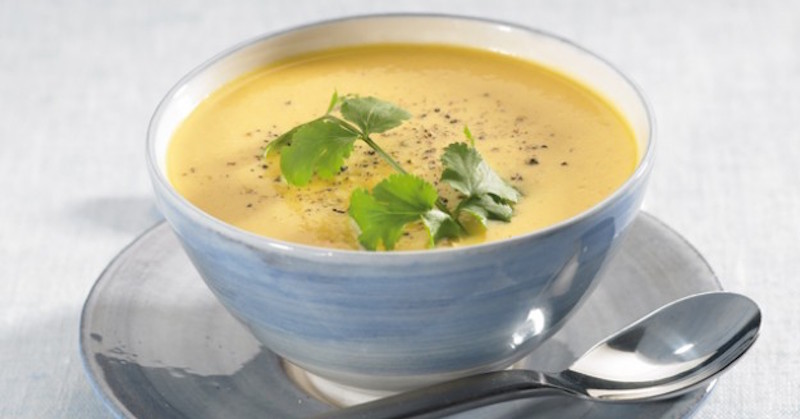 This last recipe combines a large selection of ingredients to create a nutritious meal. For protein, navy beans are included.
Ingredients:
1 medium onion (chopped)
2 cloves of garlic
½ a cup of carrots (chopped)
½ a cup of celery (chopped)
1 small bunch of spinach (chopped)
1 cup of home-cooked navy beans (or beans of choice)
2 cups of chicken or vegetable broth
2 bay leave
1 tablespoon of chopped rosemary
Sea salt to taste, if desired
A squeeze of fresh lemon juice for garnish
Directions:
Start by heating the onion and garlic in a large pot. After several minutes, add the rest of the ingredients, except the lemon juice.
Simmer for 20 to 30 minutes and then remove from the heat. Allow the mixture to cool for a few minutes and pour into a glass blender jug.
Pulsate the blender, not to smoothen the soup. Pour into serving bowls, add a small squeeze of fresh lemon juice to each bowl and serve.
Try out these recipes if you are in search of something tasty and nutritious that will not require you to deviate from your diet. Try experimenting with these recipes and modify them to suit your taste buds.
Sources:
https://skinnyms.com/10-simple-and-healthy-soup-recipes/
https://www.yummyhealthyeasy.com/2015/02/cauliflower-soup.html#_a5y_p=3398595
Some of the links I post on this site are affiliate links. If you go through them to make a purchase, I will earn a small commission (at no additional cost to you). However, note that I'm recommending these products because of their quality and that I have good experience using them, not because of the commission to be made.