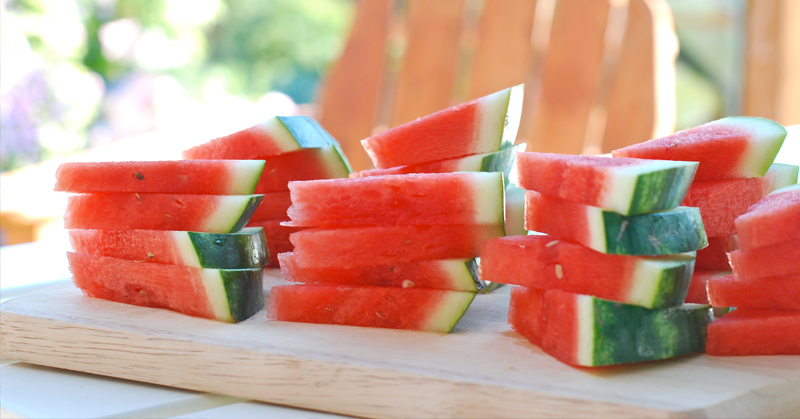 Want to shed that extra water weight you're carrying around?
If you have swollen feet at the end of the day, or socks marks are showing around your ankles, then you definitely have some extra water weight to lose.
Our body cells hold on to water (retention) due to biochemical and hormonal imbalances, toxicity, poor cardiovascular and cellular health, and even dehydration.
If you're heavily overweight, try this:
Drink and eat only watermelon juice for a mini juice detox for 2-3 days. You'll be surprised how much water weight you'll be losing.
Watermelon is diuretic and a natural laxative. The high potassium content helps release the extra water retention (edema) in your body. Also useful for those PMS moments.
The benefits of watermelon are many:
Helps detoxify kidneys and prevents kidney stones
Helps to control blood pressure
Helps to lower cholesterol
Relieves mental depression and fatigue
Very alkalizing – helps improve circulation
Relieves edema (water retention); by inducing urination
Relieves constipation
Read more about the health benefits of watermelon.
Watermelon Juice Detox Recipe:
Juice half a watermelon
Squeeze in some lemon juice if desired
So refreshing!!