This New Superfood Is An Antioxidant And Omega-3 Powerhouse
Last updated on
There is a "newly discovered superfood" that is gaining popularity—purslane. It is one of the few plant-based foods that are a great source of omega-3 fatty acids. Your body needs these fatty acids for optimal health.
Learn more about purslane, including the benefits of this plant, and how to include it in your diet.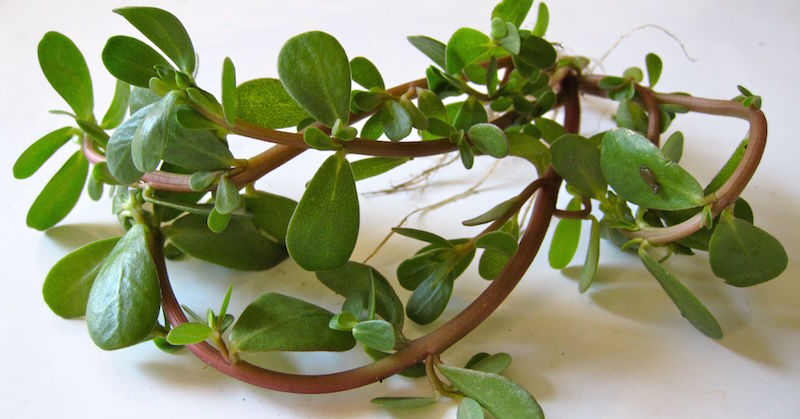 Purslane Is A Vegetable
Those who don't recognize this plant consider it a weed. Purslane may be categorized as a vegetable that can be consumed either cooked or raw. It has a high water content, at 93%. It has a mildly sour or salty flavor to it, similar to fresh spinach or watercress.
You can include purslane in your diet in a variety of ways, using in just about any recipe that calls for spinach or lettuce—add it to your juices, salads, lightly steamed or as garnishing.
Purslane is a hardy plant, grown in various parts of the world and in a range of different environments. In fact, you may even come across it growing along sidewalk cracks. Since purslane is grown all over the place, it is not surprising to learn that it has been used by various cultures in traditional medicine for hundreds of years.
Purslane Contains a Variety of Nutrients
One of the reasons that you should consider adding purslane to your diet is for the dense vitamins and minerals that it contains. It is a great source of beta-carotene and vitamin C, along with various minerals, including magnesium, manganese, potassium, iron, and calcium.
Other nutrients include trace amounts of vitamins B1, B2, B3, copper, folate, and phosphorus. An incredibly nutrient-dense food, purslane is something that everyone should consider adding to their diet.
Purslane Salad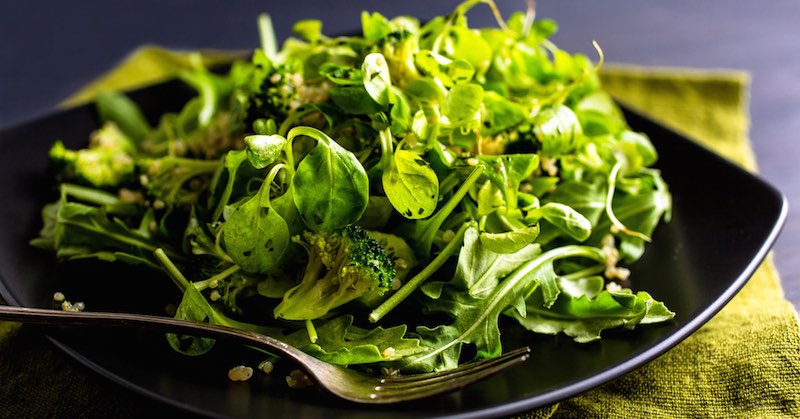 There are many ways to eat purslane, including using it as a substitute for spinach or lettuce. Make a purslane, broccoli and quinoa salad. Or, use any of these other ingredients to make a solid and rich salad while enjoying the health benefits of purslane.
Pickled Purslane
Use the following recipe to make your own pickled purslane. Gather all of the following ingredients, along with clean mason jars:
1 quart of purslane
3 cloves of garlic
1 quart of apple cider vinegar
10 peppercorns
Clean the purslane, rinsing with clean water, including both the stems and leaves.
Cut the purslane into one-inch pieces and place in mason jars. Dice the garlic and peppercorn and add to the jars.
Next, pour the apple cider vinegar to the mixture. Close the lids and store in your fridge. After about two weeks, the pickled purslane should be ready to be eaten as condiments with your meals.
If you are looking for the next great superfood, pick up some fresh purslane. Start using at least a serving a day, to maximize the benefits that you can receive from this hardy vegetable. Purslane is one of the most nutrient-dense foods and you should think about adding it to your diet.
Sources:
https://authoritynutrition.com/purslane/
https://aggie-horticulture.tamu.edu/archives/parsons/98promotions/april/recipes.html
Some of the links I post on this site are affiliate links. If you go through them to make a purchase, I will earn a small commission (at no additional cost to you). However, note that I'm recommending these products because of their quality and that I have good experience using them, not because of the commission to be made.