Make Your Own Coconut Milk For Lowering Bad Cholesterol
Last updated on
Coconut is a superfood for a good reason. The meat of the coconut, its water, and its milk are all worthy of being included in your diet. In particular, coconut milk is beneficial for naturally lowering your cholesterol and improving your heart health.
You can make your own fresh and unadulterated coconut milk. Learn more about the benefits of coconut milk and how you can take advantage of it.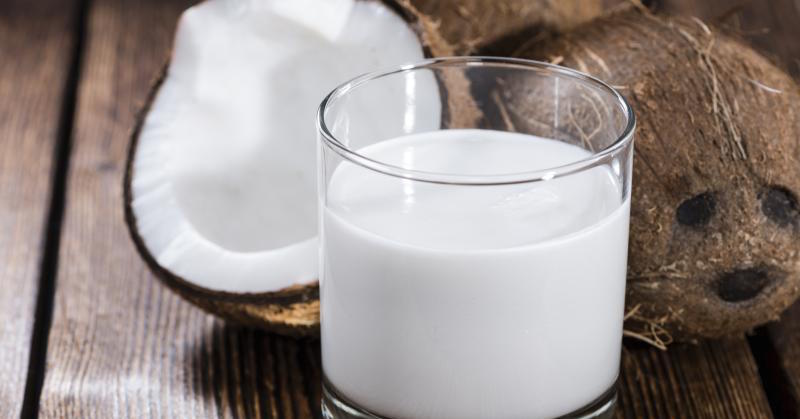 An Introduction To Coconut Milk
Coconut milk is not a liquid that is found naturally in a coconut. Rather, it is created from the flesh of an old coconut. It is used in both sweet and savory recipes, making it one of the most versatile parts of the coconut.
Enjoying coconut milk on its own or as part of the recipe gives you the chance to get a huge variety of nutrients, including vitamins C, E, various B vitamins and lauric acid.
Coconut Milk and Cholesterol
High cholesterol is a health issue for many people, which is why it is so exciting that coconut milk can effectively lower cholesterol levels. In particular, using coconut milk in place of dairy products like butter and milk helps support healthy cholesterol levels.
Lauric acid, a healthy fat, contributes to healthy levels of HDL cholesterol.
In some cultures where coconut milk is used frequently, high cholesterol is still a population-wide problem. For example, in India and Asia, high cholesterol is a fairly common issue.
Although the use of coconut milk is extremely healthy, cooking methods in these cultures utilize unhealthy oils. Curries and other dishes often use canola/vegetable oil, corn oil, safflower oil, and soybean oil, all of which can be very dangerous to someone at risk for high cholesterol.
Utilizing the right cooking oils in conjunction with a higher coconut milk intake can positively impact your cholesterol. Coconut oil is an excellent choice and option as a cooking oil that is able to withstand high heat cooking.
Make Your Own Coconut Milk
Canned coconut milk is widely available, but you may enjoy the taste and health benefits of homemade coconut milk even more. Since it only uses two ingredients, it is definitely worth making your own.
Follow these steps to make your own homemade coconut milk:
Place 2.5 ounces of fresh grated coconut in a big bowl (you may find old coconut at your local ethnic stores).
Pour 1.5 cups of room temperature pure water into the bowl.
Stir the mixture to combine.
Line a strainer with a piece of cheesecloth and place it over another bowl.
Squeeze out the cheesecloth. The liquid in the bowl is your coconut milk, ready for use
Keep the coconut milk refrigerated when you are not using it.
Coconut milk has many versatile uses. For many years, coconut milk has received bad rap for being the cause of high LDL cholesterol, when in actual fact, it is really a heart-healthy food.
Sources:
https://www.sciencedirect.com/science/article/pii/S0009912004001201
https://www.bbcgoodfood.com/howto/guide/ingredient-focus-coconut-milk
https://www.theconfidencekitchen.com/2012/12/16/eat-this-daily-glorious-fat-olive-coconut-and-avocado-oils-to-reduce-cholesterol/
Some of the links I post on this site are affiliate links. If you go through them to make a purchase, I will earn a small commission (at no additional cost to you). However, note that I'm recommending these products because of their quality and that I have good experience using them, not because of the commission to be made.