With Kuvings Wide Mouth Slow Juicer
Testing with Broccoli
In this test, I used two big branches of broccoli. Broccoli has an outer layer that can be rather tough.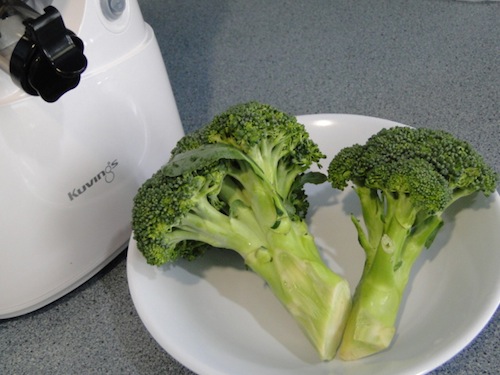 The wide mouth is big enough to accommodate the entire head of broccoli.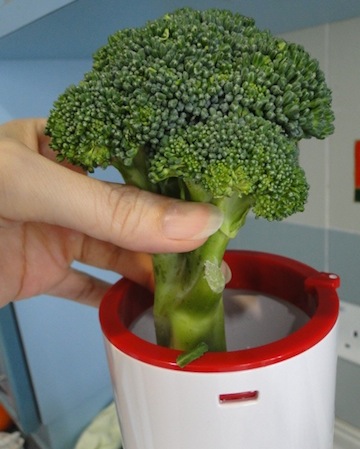 However, I cut up the broccoli into manageable sizes as the thick stems can be quite fibrous. With other juicers, I would have to cut them into even smaller sizes.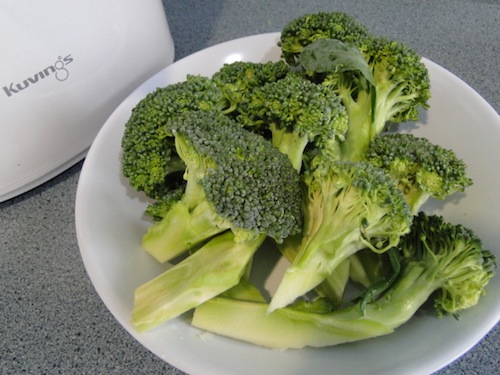 Drop them in, stem down.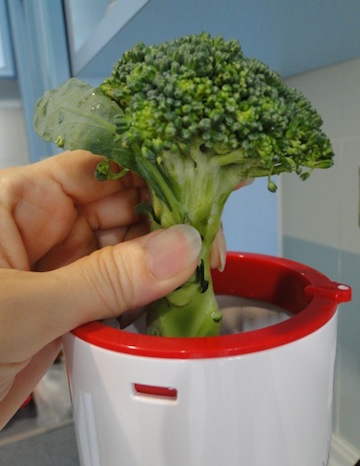 For two heads of broccoli, I got about 120 ml with some froth. The froth is due to air trapped in the little florets.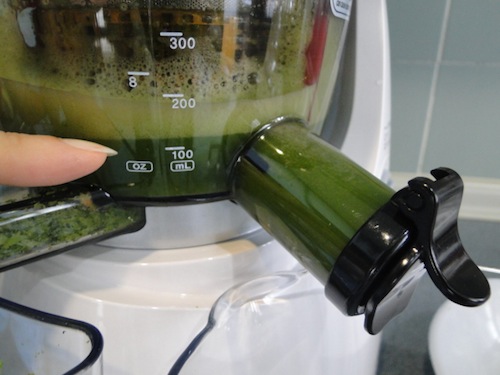 Juice released into the glass. It's a beautiful rich green color.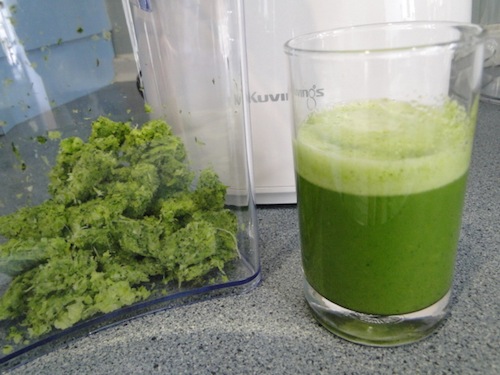 The pulp … very slightly damp.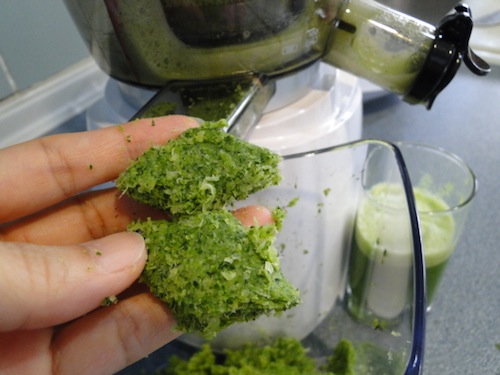 Go back to Kuvings Wide Mouth Slow Juicer review page.