Use This 2-Ingredient Hair Conditioner To Treat Your Dry Damaged Hair And STOP Dandruff
Last updated on
Are you tired of how dried out your hair feels if you do not regularly use your store-bought conditioner? If so, try this homemade natural conditioner recipe that also treats dandruff.
This dryness is because the conditioners you purchase in chain stores have wax mixed in to make your hair feel soft for only the time the wax stays in your hair. As the natural oils return and the wax wears away, the dryness of your hair can be felt.
How about making your own "magic potion" that will make your hair instantly more healthy. However, if you use this recipe regularly over time, you will begin to see the benefits of its use.
The other benefit of this homemade conditioner is understanding exactly what you are applying to your hair and knowing that it is safe and beneficial to your hair, rather than potentially damaging.
Do You Have These Items In Your Home?
Common health food items like yogurt and olive oil are used for this homemade conditioner. In order to be truly accurate, you will need a measuring spoon, a mixing bowl and a cup for the execution of the conditioner mixing. It also takes a minimal amount of time and a storage container if you happen to make a larger amount.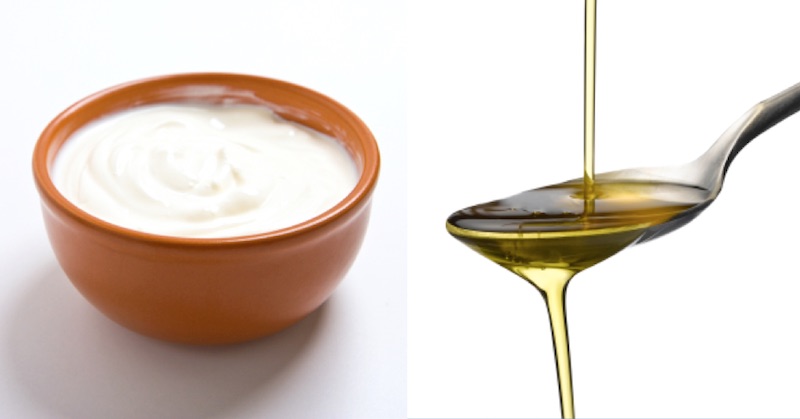 The conditioner should be mixed as one teaspoon of olive oil to one cup of yogurt. Beat up this mixture with a wooden spoon till you get the consistency of mayonnaise. You can also use castor oil in place of olive oil. Coconut oil is another good option, but just be aware that when you take the yogurt out from the fridge, coconut oil will just harden in it and not able to mix well. Wait till the yogurt is at room temperature and warm the coconut oil before mixing.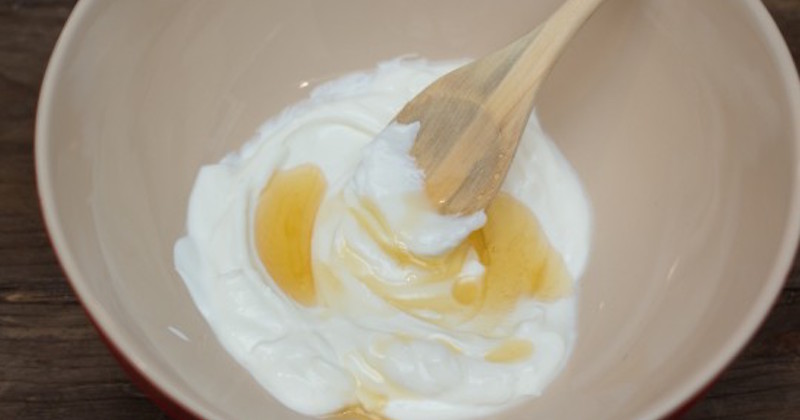 Direction for use:  Massage this mixture into your scalp and on your hair and leave for about half an hour. Rinse off and shampoo, then style as usual.
This should work equally well for all hair types, especially dry hair.
Other Proportions
This recipe can also be used as a pre-shower application. When you have dry hair and dandruff, the best ratio to use is four parts yogurt to one part olive oil. This way, your hair gets the right balance of both substances to address the issues at hand.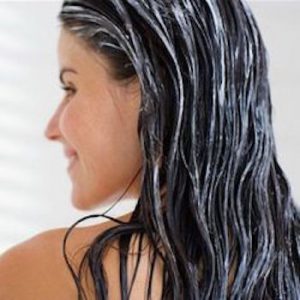 If you have primarily dry hair, use three parts yogurt to one part olive oil. Conversely, if dandruff is you main concern, the best proportion is five parts yogurt and one part olive oil.
Making your own conditioner is great as you can use natural items that don't contain the toxic ingredient, SLS (sodium lauryl sulfate). And, this method is cheaper and safe!
Making your own conditioner ensures that you know the ingredients to the last detail and are not subjecting your hair to a substance that can harm the follicles.
Knowing your hair conditioner is made of safe ingredients means you're protecting your hair from further damage that has already been done by harsh chemicals.
Source:
https://makeupandbeauty.com/dandruff-busting-hair-hydrating-diy-hair-mask-and-conditioner
Some of the links I post on this site are affiliate links. If you go through them to make a purchase, I will earn a small commission (at no additional cost to you). However, note that I'm recommending these products because of their quality and that I have good experience using them, not because of the commission to be made.