The Truth And Lies About Vitamin K Shots For Babies
Last updated on
Many people don't even realize that vitamin K shots for newborns are given at birth, even though the shot has been administered since 1961 by recommendation of the American Academy of Pediatrics.
Vitamin K is routinely scheduled to be injected into babies within an hour of birth. We are told that in order to save our baby's life from the vitamin K deficiency that they are born with, the shot is necessary. Initially it sounds good, vitamin—why not? We agree to it. But, only because we have been told LIES.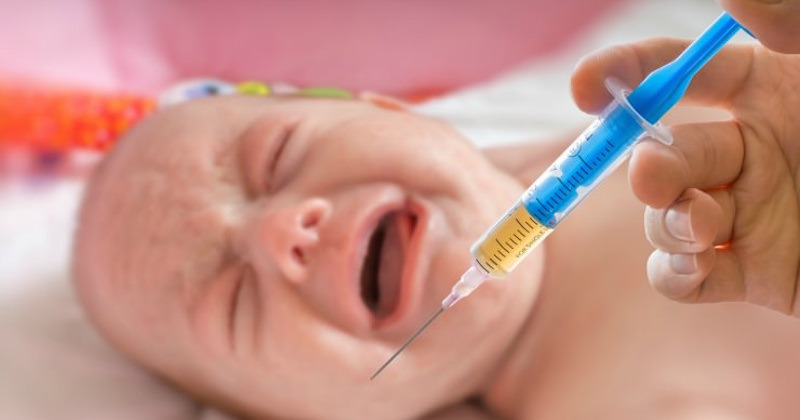 Fear Campaign By The CDC
This is the fear campaign delivered by the CDC (Centers for Disease Control and Prevention):
Babies are born with very little vitamin K stored in their bodies. This is called "vitamin K deficiency" and means that a baby has low levels of vitamin K.  Without enough vitamin K, babies cannot make the substances used to form clots, called 'clotting factors.'
When bleeding happens because of low levels of vitamin K, this is called "vitamin K deficiency bleeding" or VKDB. VKDB is a serious and potentially life-threatening cause of bleeding in infants up to 6 months of age. A vitamin K shot given at birth is the best way to prevent low levels of vitamin K and vitamin K deficiency bleeding (VKDB).
On why all babies need a vitamin K shot, and why can't parents wait to see if their baby needs it:
No, waiting to see if your baby needs a vitamin K shot may be too late.  Babies can bleed into their intestines or brain where parents can't see the bleeding to know that something is wrong. This can delay medical care and lead to serious and life-threatening consequences.
All babies are born with very low levels of vitamin K because it doesn't cross the placenta well. Breast milk contains only small amounts of vitamin K. That means that ALL newborns have low levels of vitamin K, so they need vitamin K from another source.  A vitamin K shot is the best way to make sure all babies have enough vitamin K. Newborns who do not get a vitamin K shot are 81 times more likely to develop severe bleeding than those who get the shot.
Are Vitamin K Shots For Newborns Really Necessary?
How has humanity survived all this time without vitamin K shot? This is something interesting to note, whether you believe it or not:
The reality is that babies ARE born with very low (to almost none) level of vitamin K for a reason probably still unknown to human. However, the great Creator knows, and has this to say in (the Bible) Genesis 17:12 (NIV):
For the generations to come, every male among you who is eight days old must be circumcised, including those born in your household or bought with money from a foreigner, those who are not your offspring.
And in Leviticus 12:2-3 (NIV):
Say to the Israelites: "A woman who becomes pregnant and gives birth to a son will be ceremonially unclean for seven days, just as she is unclean during her monthly period. On the eighth day the boy is to be circumcised."
These verses are also found in the Torah.
Notice that God commanded (Abraham) to circumcise every male newborn on the 8th day of life, a mandate pronounced long before we had the Science to back it up. Hold this thought and we'll discuss more of this later.
Vitamin K and Prothrombin For Blood Clotting
Vitamin K was identified in 1929 by a Danish scientist, Professor Henrik Dam, when he investigated the role of cholesterol by feeding chickens a cholesterol-depleted diet. After several weeks, the chickens started bleeding and they could not be restored by adding purified cholesterol back to their diet.
Apparently, there was a second compound that was extracted from the food when cholesterol was removed. It was the coagulation vitamin. The vitamin was given the letter K because the initial discoveries were reported in a German journal as Koagulationsvitamin.
We now know that vitamin K is responsible for the production of an element known as prothrombin. In the absence of vitamin K, there will be a prothrombin deficiency and hemorrhaging may occur.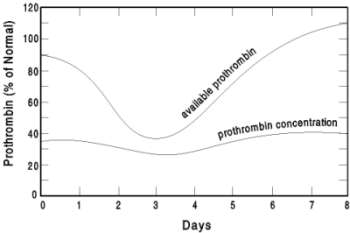 On the 5th through the 7th days of a newborn's life as he is being breastfed, vitamin K is produced by bacteria in the gut in increasing quantities.
Vitamin K, together with prothrombin that is produced by the gradually developing liver, causes blood coagulation that is important if any surgery needs to be performed.
On the 8th day of the infant's life, the amount of prothrombin present is at its peak of above normal levels, and is the only day in his life that has this more-than-sufficient quantities. And on the 8th day is when God had commanded Abraham to circumcise the newborns.
Moses' recording of Genesis 17:12 was not only scientifically accurate, but also thousands of years ahead of its time. Abraham did not pick the eighth day because of scientific researches, but it was a day picked by the all-knowing Creator of human, and of vitamin K.
Why Is This Shot Given in the First Place?
Vitamin K is necessary for normal blood clotting in adults and children. Some babies (in fact, most of them) are born with insufficient vitamin K levels.
In some newborns, this deficiency can lead to a serious bleeding disorder, typically in the first week of life, called Hemorrhagic Disease of the Newborn (HDN). Internal bleeding occurs in the brain and other organs, leading to serious injury or potentially even death.
While this disease is rare (incidence of 0.25 percent to 1.7 percent),i it has been made standard practice to give injections of vitamin K as a preventative measure to ALL infants, whether or not risk factors are present.
Your newborn can be at increased risk for HDN if any of the following are present:
A forceps or vacuum extraction delivery
Mother's use of antibiotics, anticoagulants, anticonvulsants, and some other medications during pregnancy
Undetected liver disease
Extremely fast, or extremely prolonged labor, particularly during the pushing phase
Delivery by C-section
Unfortunately, the current standard of care regarding Hemorrhagic Disease of the Newborn and vitamin K was put into practice without adequate research to determine what was best for newborns. These shotgun approaches were certainly convenient for the physicians but lacked any sort of consideration of potential side effects for the baby.
Increased rates of circumcision immediately after birth, before infants can develop their vitamin K levels naturally, has contributed to making vitamin K injections routine, to lower the risk for increased bleeding from these early circumcisions.
Read the explanation above on why the 8th day of the newborn's life is the perfect day for performing circumcision or any surgeries to prevent bleeding. Could it wait till the 8th day?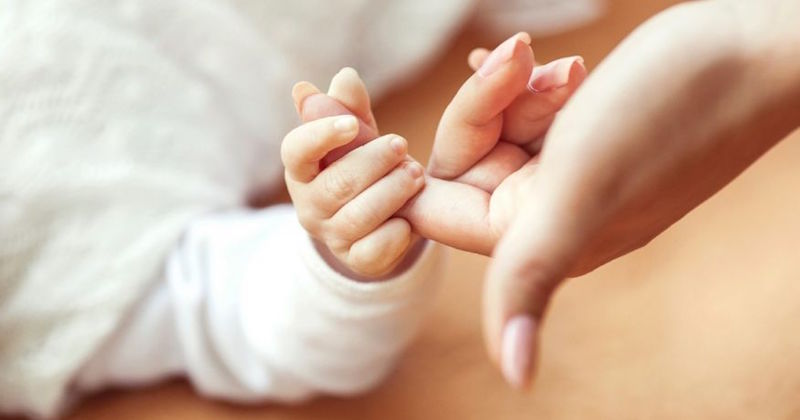 Should You Allow Your Baby To Receive Vitamin K Shot?
Ultimately, you as the parent of the child must decide whether or not to consent that your baby be given a vitamin K shot. Be well-informed so that you can make a wise decision concerning your child's life.
Whether you believe in the biblical reasoning above or not, here are a few more things to consider:
1. Emotional And Psychological Trauma Inflicted On Your Newborn
Inflicting pain on your baby by injection immediately after birth, may cause potential psycho-emotional trauma damage that can be long-lasting. This is an avoidable pain that you could spare your child, so why allow it when it is unnecessary and is something that is within your control to stop?
2. Not All "Vitamins" Are Good
They tell you that it is a vitamin, but not all vitamins are good. The vitamin K shot administered to newborns is synthetic phytonadione. It is a man-made form of vitamin K1 that may cause adverse outcomes including hemolytic anemia, neonatal brain or liver damage (look it up in Google!)
The human body cannot readily utilize synthetic vitamins and they are registered as a foreign matter in the body, a toxin that will surface later in the child's life as a disease or worse, cancer.
3. Toxic Ingredients In The Vitamin K1 Injection
Below is an extract of the package insert. Right off the bat, the first warning we see: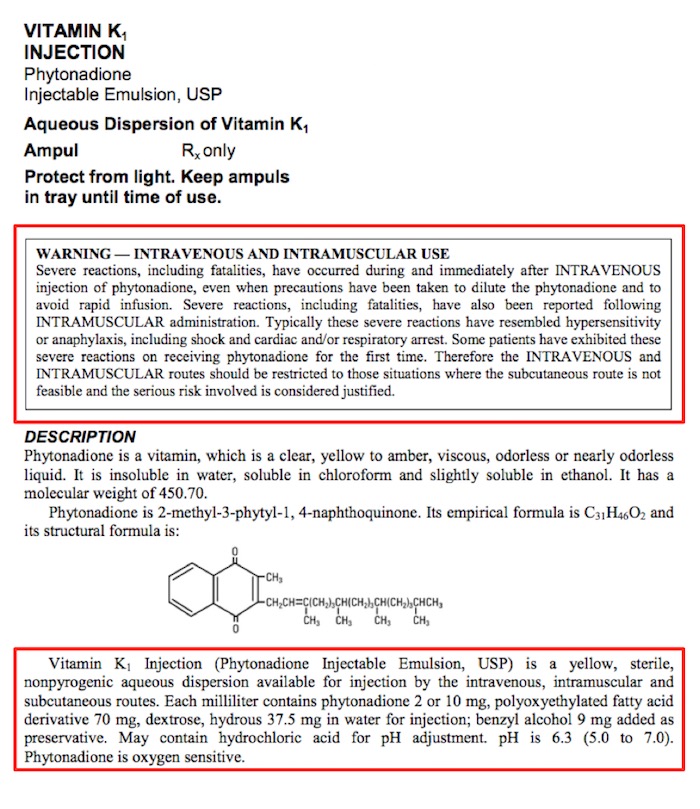 Benzyl Alcohol
Under the Description on the package insert, it says that benzyl alcohol 9mg added as preservative. From CDC's same website (as mentioned above), it is reported that Sixteen "Neonatal Deaths Associated With Use Of Benzyl Alcohol". In the same report:
Onset of toxic illness in the infants occurred between several days and a few weeks of age with a characteristic clinical picture that included metabolic acidosis progressing to respiratory distress and gasping respirations. Many infants also had central-nervous-system dysfunction, including convulsions and intracranial hemorrhage; hypotension leading to cardiovascular collapse was a late finding usually presaging death.
In the same package insert, the following warning is listed: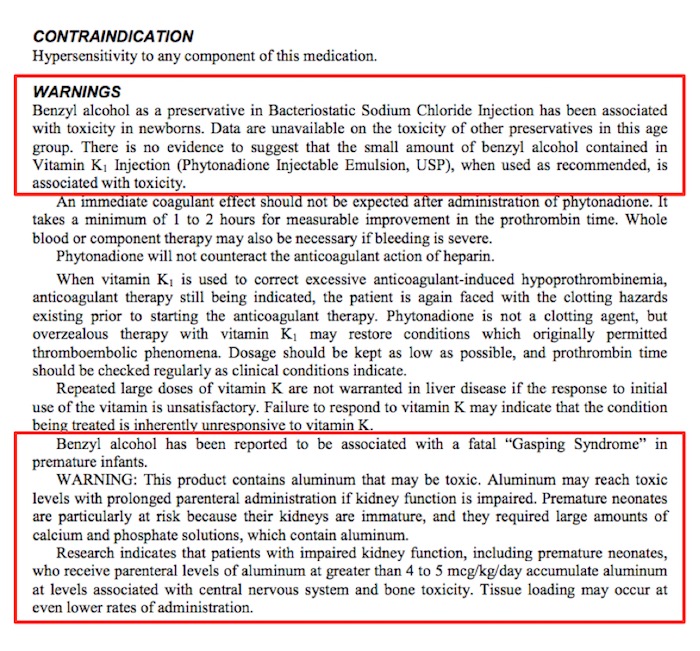 This Product Contains Aluminum
The WARNING above states: "This product contains aluminum that may be toxic."
Aluminum is a brain toxin. Scientific evidence shows that aluminum plays a significant role in neurologial (brain) diseases, including dementia, autism and Parkinson's disease.
Dr Mercola, in his case against aluminum in vaccines, said:
In the 1970s, American children got only four aluminum-containing vaccines within the first 18 months of life. Now, they typically receive 17. In the U.S., babies end up getting up to 4,925 micrograms (mcg) of aluminum within the first 18 months of life, and an additional 170 to 625 mcg by the age of 6.

In Finland, where this talk was held, babies receive an estimated maximum of 3,125 mcg of aluminum, if they give the hepatitis B vaccine. In all, American children end up getting about 6,150 mcg of aluminum if they get all of the recommended vaccines on the childhood vaccine schedule.
Aluminum is able to travel to places in your body where it can do significant harm, and your brain is the most sensitive to this heavy metal. In the brain, even a minor damage can cause severe problems.
Conclusion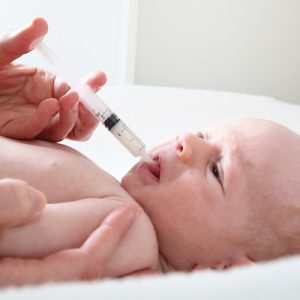 So what are your options?
According to Dr Mercola, the alternative to vitamin K injections is ORAL vitamin K that is a safe and effective method to deliver the necessary vitamin K.
Although oral vitamin K is less efficiently absorbed compared to injected vitamin K, this can easily be compensated for by adjusting the dose.
Oral vitamin K is non-toxic and there is no danger of overdosing or a bad reaction.
Other Countries Are Already Using Oral Vitamin K
In the field of medicine, it seems that the U.S. is still a little backward, or in other words not wanting to move forward even when medications are not proven to be effective.
Over two decades ago, the Netherlands eliminated the vitamin K shot. Oral vitamin K administration of 1mg at birth was implemented instead with daily doses of 25 mcg from week 1 to 3 months of age in breastfed infants.
The result of this change?  No cases of Vitamin K Deficiency Bleeding (VKDB)—even late onset!
In Switzerland, a slightly different oral vitamin K protocol is used, which consists of weekly 1mg oral doses for 2-3 months.
If your healthcare provider is leading you to believe that there aren't safe and effective alternatives to the toxic vitamin K shot, perhaps it's time to find another prenatal provider. It's best to have this discussion right away, ideally at an early prenatal exam.
References:
https://en.wikipedia.org/wiki/Phytonadione
https://apologeticspress.org/apcontent.aspx?category=13&article=1118
https://articles.mercola.com/sites/articles/archive/2010/03/27/high-risks-to-your-baby-from-vitamin-k-shot-they-dont-warn-you-about.aspx
https://articles.mercola.com/sites/articles/archive/2011/09/21/could-this-be-the-most-dangerous-aspect-of-vaccines.aspx
https://articles.mercola.com/sites/articles/archive/2016/04/03/aluminum-vaccine-health-effects.aspx
https://www.hidabrut.com/article/173844
https://www.ncbi.nlm.nih.gov/pmc/articles/PMC2798607/
Some of the links I post on this site are affiliate links. If you go through them to make a purchase, I will earn a small commission (at no additional cost to you). However, note that I'm recommending these products because of their quality and that I have good experience using them, not because of the commission to be made.