5 Easy Healthy Salad Dressings To Make With What You Have In Your Kitchen
Last updated on
Feel like kicking off a new salad season but have never experienced homemade dressing? Store-bought dressings often contain ingredients that are toxic. Fret no more, because these following five dressings are just super light, healthy, fresh and easy go-tos.
As keeping meals on the light and healthy side have always been the least requirement for daily dieting nowadays, the crave for yummy and savory dishes should not be made light of nevertheless. This urges me to create these super tasty, yet healthy, salad dressings so you'll get some more worthwhile options to use it along with your entrée.
The instructions for all of the below involve simply tossing all the ingredients altogether. How easy it is! It's only to guarantee you close-at-hand salad dressings that you can make with just what you have right in your kitchen at that very moment.
5 Easy Healthy Salad Dressings You Can Make
1. Lemon Vinaigrette Dressing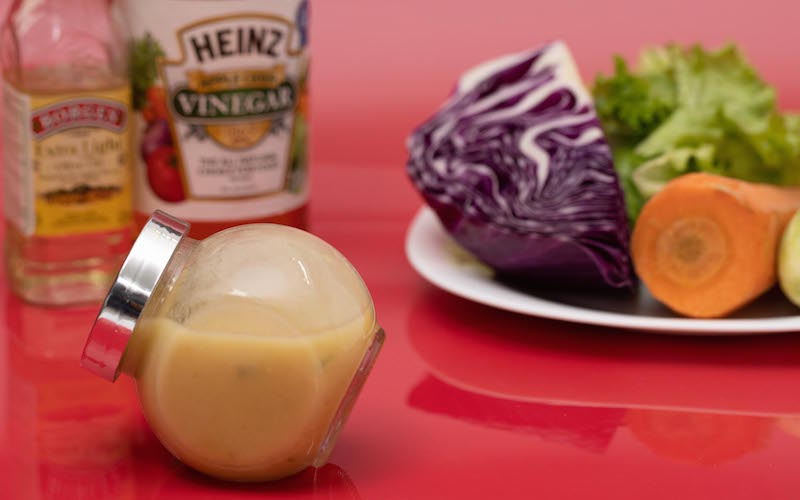 Ingredients:
This lemon vinaigrette dressing is definitely an instant pleaser for whatever kind of staples you're about to have.
The freshness of veggies and citrusy, herby taste combined from both Dijon mustard and lemon juice truly makes this thing a super versatile and natural meal enhancer. Any salad can be infused with this dressing at ease.
On top of a hint of spice, a tinge of mustard also adds creaminess to the sauce. So consider the amount while emulsifying it.
And here's a small side note for lemon: always use fresh ones if you want a stronger and more vibrant flavor.
If you're supposed to watch your daily sugar intake strictly, leave the sugar out or use less to preserve the same mild flavor. You may also use healthier sugar options such as honey, molasses, jagghery or stevia.
2. Ranch Dressing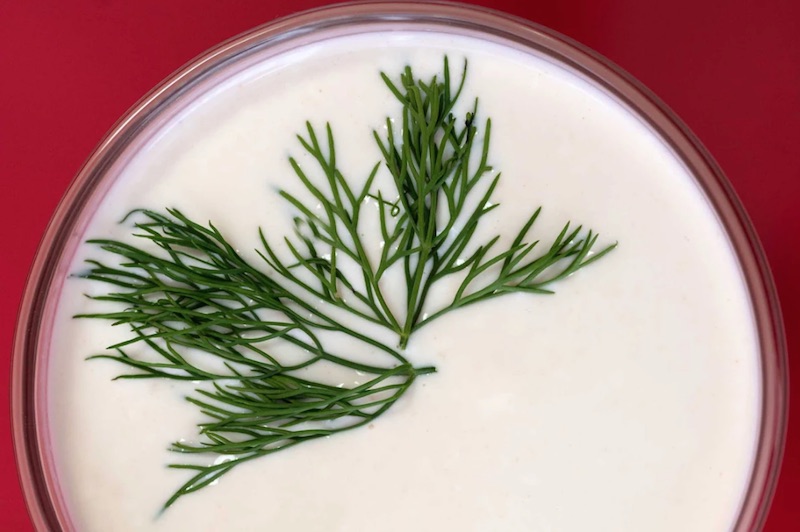 Ingredients:
Creamy and subtle, smooth but not too runny, this Ranch dressing is packed with bold flavors from herbs and tangy aroma from the garlic and vinegar. It's super versatile not only for salads but also great as dips for pizza, chicken nuggets or even fried radishes.
Ranch dressing is also favored for being an ultimate keto and low-carb diet supporter. Normally, buttermilk is an amazing fit for Ranch. But if you happen to be a strict dieter, then heavy cream will be a wiser choice to save a bunch of fats and calories (note that the vinegar amount should be doubled or so, if you use heavy cream).
For the veggie presence, use whatever you want like bell peppers, cucumbers and zucchini. The same goes with herbs: try dill or onion powder besides parsley and chives. Be creative!
Ranch dressing can be fridge-stored for up to 5 days, but of course it's always best to use them right at hand.
3. Asian Sesame Ginger Dressing

Ingredients:
2 tbsp cider vinegar
1 tbsp brown sugar
1½ tsp grated peeled ginger
3 tbsp sesame oil
1/3 cup avocado oil
½ teaspoon kosher salt
Pepper to taste
Nutty toasted sesame seeds and chopped ginger cozied up in cider vinegar truly made this thing as Asian-ish as possible. Though most recommended for cabbage salads or julienned veggies, this Asian sesame ginger dressing can pair wonderfully with literally anything, even grilled poultry or seafood.
Brown sugar is kind of another kick to the tang. Rest assured that the sweetness of brown sugar is never going to be too sugary but on the other hand, adds the richer taste and natural mildness to the whole mixture.
Consider some of the following additional greens for this sauce: beans, radish, chopped carrots or green onion. And voila, there you have an all-time classic and crowd-pleasing Asian side dressing as you desire.
5. Spicy Thai Dressing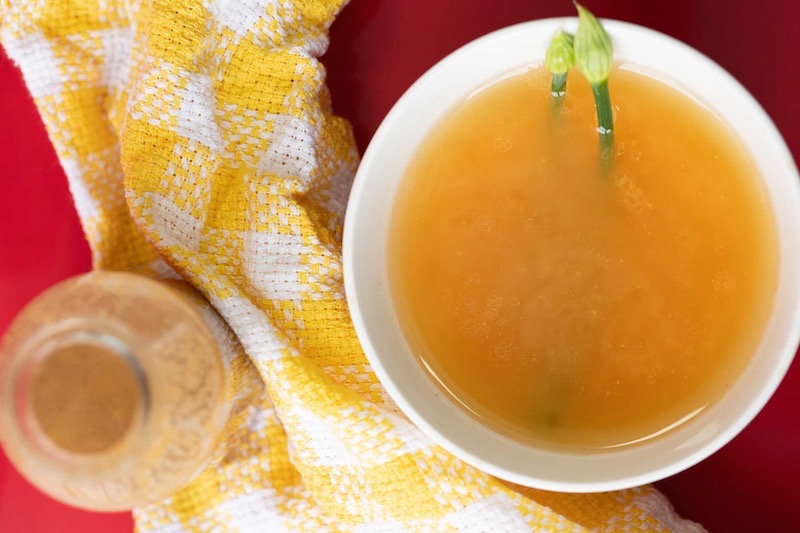 Ingredients:
¼ cup lime juice
1 tbsp fish sauce
1 tsp coconut sugar
½ tsp Sriracha chili hot sauce
¼ tsp Kosher salt
¼ cup vegetable oil
Sweet yet salty, sour and spicy all at the same time, this classic Thai mix is an incredibly famous condiment in Thai cuisine. Spicy Thai dressing truly works well with any type of salad just like this savory Chicken Salad with just some sprinkles over. For extra spiciness, add chili sauce or chili oil and modify the amount to your spice tolerance for the perfect burning sensation on the tongue.
As infused with fish sauce, Spicy Thai can be kept in a sealed container and put to fridge-store for up to 2 days only. So take note not to make too much of it in one go.
5. Peanut Lime Dressing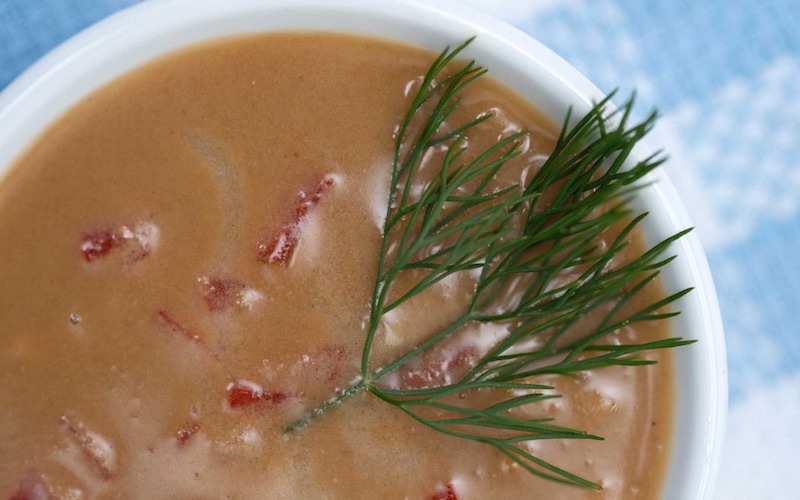 Ingredients:
¼ cup creamy peanut butter (we like to use our own homemade nut butter)
3 tbsp pure water
Juice from 1 lime
1 tbsp rice vinegar
1 tbsp ginger, peeled and chopped
2 tsp soy sauce
2 tsp honey
Another yummy condiment that's Thai-initiated. Starting with the sweet, melting and chunky nut butter, the dressing is then a mix of an acidic taste of lime juice, a kick of tanginess from ginger and finally, an embracing sweetness of honey.
Peanut lime dressing was once used mainly on Asian cabbage salads, but in recent times, it has proved to be really versatile and go surprisingly smooth not only on salads but also with stir-fries, noodles, roasted veggies, grilled meat and beyond.
This tasty dressing is so appetizing that people even crave it like some kind of a juice! Normally, adding sriracha would be preferred if extra spiciness is desired.
Good news for food experimenters with less heat tolerance—Sriracha and all the spicy stuff are not an obligation altogether, so just omit what you don't want to suit your taste. For even thinner taste, whisk some coconut milk or water to tone the taste down a bit.
Forget about all the oil to acid ratio you've read—it's all about your own preference. Feel free to tweak the ingredients whatever way you can to your best liking!
Some of the links I post on this site are affiliate links. If you go through them to make a purchase, I will earn a small commission (at no additional cost to you). However, note that I'm recommending these products because of their quality and that I have good experience using them, not because of the commission to be made.