Get Fussy Kids To Drink Juices
Last updated on
Some useful tips to help get your fussy child pick-up the healthy habit of eating fruits or drinking fresh juices.
The Secret Is Not To Make A Fuss
Some kids don't need much persuasion to drink fresh juices, and some would not drink juices no matter what you do. They would see the color of the juice and get turned off.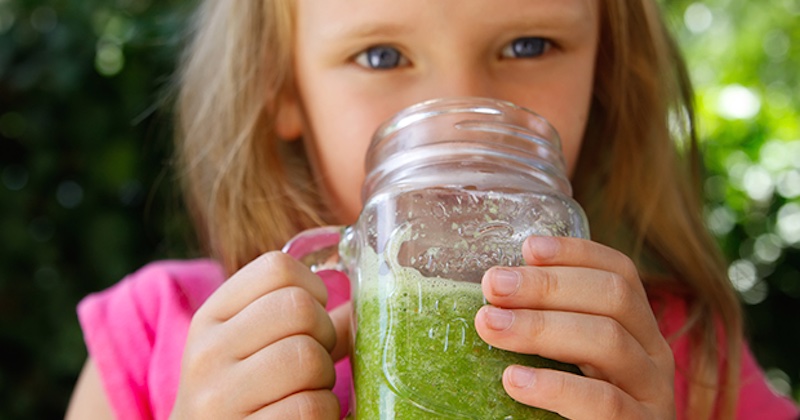 My daughter happens to be a fussy kid and I have been forced to think of creative ways to get her to drink. If you share the same problem I face, here are some useful tips which have worked for me.
Start with one type of juice at a time, given in small portion. A common fruit to start with would be an apple or an orange. Test with half a fruit, mixed with one part water. You can also use a pear or grapes, but as grapes are much sweeter, mix with two parts water.
Keep or buy a very nice cup that she likes and tell her that it is only to be used for juices. She would look forward to using the special cup. Remember, don't give juices to your child in bottles to prevent her from sucking too long on the juice, thus bathing her teeth in sugar for an unnecessary length of time.
Let her get used to the idea that fruits and vegetables are healthy. For snacks, cut a variety of colored fruits into small pieces. Some good example of fruits to eat this way are: banana, dragonfruit, grapes, kiwi, mango, peaches, strawberries, watermelon. Later, add carrot and celery sticks. Arrange your fruits in a fun and colorful way, and eat with her. You will be surprised how they will quickly pick-up the fruits-eating habit.
If she is the really stubborn kind, try to get her school teacher to tell her that juices can make her strong and healthy. Children always think their teachers know best. Sorry, but they most likely would listen to their teacher more than they would mom.
When you give your child a cup of juice, make no comments whatsoever, don't even say "It's good for you". These sort of comments would make her more alert and wary of what you are giving her. Give her juice like you would give her water, with no comments.
Likewise, if at first you give her juice and she rejects it, just take it away without making any comment or fuss. Don't let her think that she has "won". Reintroduce it to her in a couple of days' time. Keep doing this until she finally relent. If she did drink, then lavish her with praises.
Drink juices yourself regularly and deliberately show her how much you are enjoying your juices. Set an example.
Let your child be involved in the process of juicing. Let her help to choose when you shop for fruits. Let her help you clean the fruits and prepare the juice. Even let her make the choice of juice to make for the day. Children are more likely to drink if they have been involved in the juicing process.
Get popsicle moulds and make fruits popsicles. Children enjoy popsicles and this is one way to "disguise" fruits and get them learn to enjoy the taste of real fruits which will pave the way for them to start taking juice. Popsicles are great for a hot summer day too!
I hope you have found the above useful.
Just start to implement one or two ideas and be consistent in your approach. Share these ideas with your spouse and be of one mind when introducing fruits and vegetables to your child. Conflicting ideas from parents would deter them from picking up the healthy habit. You should soon be getting your child to take juices without putting up a fight.
More Related Articles On Juicing For Kids
Nutritional needs of growing children.
Avoid juice poisoning with kids.
Some of the links I post on this site are affiliate links. If you go through them to make a purchase, I will earn a small commission (at no additional cost to you). However, note that I'm recommending these products because of their quality and that I have good experience using them, not because of the commission to be made.