DIY Immunity Boosting Juice Shots To Combat The Flu This Cold Season
Last updated on
No one enjoys being sick—runny nose, sniffling, sore throat, fever, and nausea. These symptoms are not fun to deal with and are first signs of low immunity. The aggravation of dealing with a cold or flu is multiplied when your children get sick. As the cold and flu season approaches, use homemade juices to combat bacteria and viruses.
Here are eight different cold and flu "shots" that you can make and take to keep you and your family healthy. Try consuming at least one of these drinks each day, to boost your immune system and lower your chances of getting sick this cold and flu season.
1. Apple Cider Vinegar Cold And Flu Prevention
First up is an apple cider vinegar remedy. Apple cider vinegar is a great source of beta-carotene, which is converted to vitamin A by your body. Vitamin A is a natural antioxidant, which can attack free radicals and boost your immunity to the cold and flu.
This remedy is simple to make—mix one tablespoon of apple cider vinegar in 3oz (about 90ml) of water.
Read more about the many uses of apple cider vinegar.
2. Mean Green Cold and Flu Shot
Dark green, leafy vegetables are known for containing an abundance of beneficial vitamins and nutrients, including magnesium, vitamin B6, and folate. Great examples of healthy green vegetables include spinach, kale, and parsley, and wheatgrass, which are the basis for this cold and flu shot.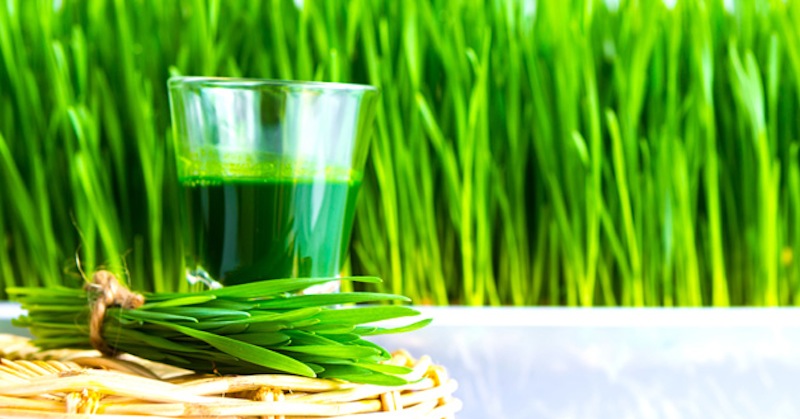 Sprout your own wheatgrass that is easy to grow at home. Make and drink a shot of wheatgrass juice regularly to build your immune system. For those that do not like the strong vegetable taste, include a lemon wedge to reduce the "green" taste and enhance the juice nutrients.
3. Cod Liver Cold and Flu Remedy
Cod liver oil is another great source of beta-carotene and is the focus of this cold and flu remedy. It also includes a healthy dose of omega-3 fatty acids. Getting more cod liver oil can help to regulate your immune system. If you purchase raw, liquid cod liver oil, simply take a teaspoon of the liquid each morning.
4. Blueberry Antioxidant Blast
Blueberries are considered a super food, with more antioxidants than most other produce.
The blueberry antioxidant blast is one of the simplest examples in this list. Juice a handful of blueberries and drink. Another option is to just eat more blueberries.
5. Carrot Cold and Flu Killer
Carrots contain beta-carotene, which can help line your respiratory and intestinal tracts with beneficial mucus. Building up a strong lining in your digestive system and respiratory system will help keep bacteria from entering your bloodstream.
To make your own carrot cold and flu killer, juice a handful of carrots and drink regularly.
6. Lemon and Ginger Flu Shot
Lemon and ginger are both extremely useful ingredients that should be a part of your regular diet. They can both help boost your immune system; though, lemon also provides anti-inflammatory properties.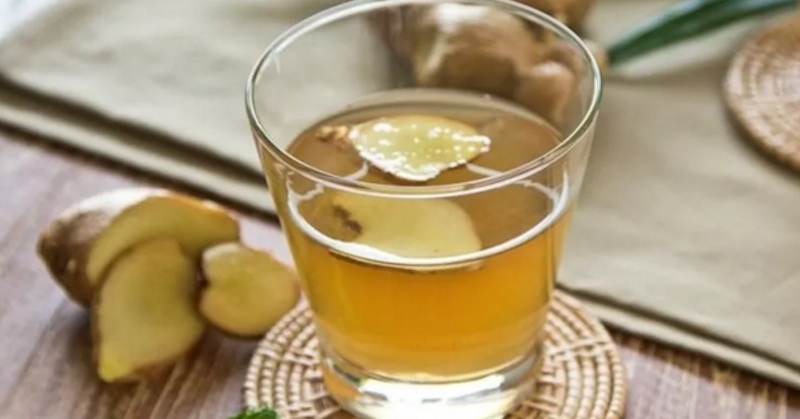 To make a lemon and ginger flu shot, juice a lemon. Mix one tablespoon of fresh lemon juice with three tablespoons of water. Stir in a pinch of ginger powder and drink.
7. Ginger and Turmeric Flu Shot
This powerful flu shot contains ginger and turmeric. Both of these spices are known for containing powerful antioxidants. In fact, turmeric may be one of the most beneficial spices that you should be consuming on a regular basis. To make your ginger and turmeric flu shot, combine these ingredients and put them through your slow juicer:
1 carrot
1-inch of fresh ginger root
1-inch of fresh turmeric
¼ of a lemon
1 garlic clove
1 small sprig of parsley
Read on for how to grow turmeric at home by yourself.
8. Minty Flu Shot
The final cold and flu shot in this list has a minty taste that your children may enjoy. The combination of kale and parsley will provide antioxidants and other nutrients that are intended to improve your immunity to the cold or flu. Combine all of the following ingredients in your juicer:
3 sprigs of parsley
6 kale leaves
2 limes
2 apples
2 cucumbers
5 sprigs of mint
Obviously, these flu "shots" are not injected, but consumed as a juice drink. As the cold and flu season approaches, drink one of the eight different recipes provided. Consuming more fruits and vegetables can help to boost your immunity, lowering your chances of getting sick this season.
Make your own immunity boosting juice shots to combat the flu or cold.
Sources:
https://theearthymama.com/at-home-flu-shots/
https://lindawagner.net/blog/2013/10/green-juice-better-than-a-flu-shot
https://www.insonnetskitchen.com/the-flu-buster-juice/
https://begoodorganics.com/blogs/begoodness/8092313-flu-shot-juice
https://moduvated.com/upload/blog/big_64.jpg
Some of the links I post on this site are affiliate links. If you go through them to make a purchase, I will earn a small commission (at no additional cost to you). However, note that I'm recommending these products because of their quality and that I have good experience using them, not because of the commission to be made.