Non-alcoholic version of Bloody Mary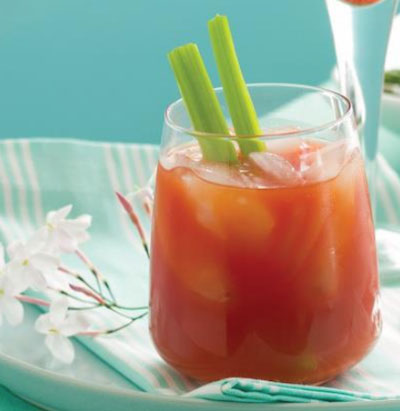 Not only does this unique drink taste great, its natural and organic sodium helps build bone strength, lower blood pressure and cholesterol.
CAUTION:
This drink tastes so good … but remember moderation always! Cheers!
RECIPE (makes one portion)
Freshly juice:
2 medium-sized ripe tomatoes
1 celery stick
1 slice of lime
1 slice of lemon
1/2 tablespoon of horseradish juice
Add:
5 dashes of Worcestershire sauce
3 dashes of Tabasco sauce
A pinch of natural sea salt
A dash of ground white pepper
Some crushed ice
Stir well and drink chilled.
[adsenseyu1]