Symptoms Of An Impaired Liver
Last updated on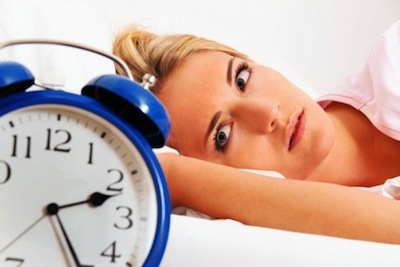 According to Cherie Calbom, famous author of "The Complete Cancer Cleanse" …
"The liver's busiest time is between 1.00AM and 3.00AM. If we frequently wake up during these hours, chances are that we have a faulty detoxification system. Sleeplessness during the wee hours could indicate a liver that is 'fired-up' and in dire need of support and cleansing."
Which is to say that … if you sleep through this time, you allow your liver to do its detoxifying job properly. As our liver has many functions, symptoms can manifest in diverse ways when its health is compromised. Among them:
Yellowing of skin or the whites of eyes (jaundice)
Liver spots on left or right side of cheeks
Dark cola-colored urine
Abdominal pain and tenderness
Chronic weakness and fatigue
Loss of appetite
Excessive weight gain or weight loss
Difficulty concentrating
Impaired judgement / confusion
Impaired short or long-term memory
Dry mouth / excessive thirst
Itchy hands and feet, eventually the whole body
Fluctuating moods
Light-headedness or fainting
Rapid heart rate when rising to a standing position
Water retention (edema)
Small, spider-like blood vessels under skin
Easy bruising
Joint aches
If you experience many of the above symptoms, do get a liver function test to help you determine the underlying cause/s.
On this site there will be some suggestions of liver health and liver detox food, but please seek advice from your healthcare provider before embarking on any liver detox diet.
Some of the links I post on this site are affiliate links. If you go through them to make a purchase, I will earn a small commission (at no additional cost to you). However, note that I'm recommending these products because of their quality and that I have good experience using them, not because of the commission to be made.