How To Make Your Own Natural Room Fresheners
Last updated on
Ever notice the number of people going sans artificial scents these days? It could be that the rising number of people having fragrance sensitivities is a culprit.
It's been discovered in recent studies that as many as 30% of the population may have fragrance sensitivities. Because of that, unscented products of all kinds, from cleaning products, to laundry products to beauty products are on the rise.
This is a good thing, anytime we can reduce the number of toxic chemicals in the air, we're headed in the right direction. But for those still missing the sweet scents in their home, there is a solution: DIY, all-natural room fresheners.
Using simple store-bought products that can be found in most any grocery or big box store, you can make all-natural, great smelling room fresheners to freshen up your home without exposing yourself to the dangers of chemical air fresheners.
Prepping Your DIY Room Freshener
The preparation method for DIY all-natural room fresheners is pretty simple.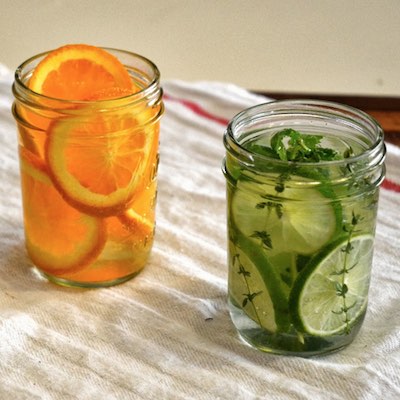 Two cups of water and some fresh fruit, spices or extracts are all you need.
A mason jar makes the perfect storage container for your homemade room freshener if you don't want to use it right away.
If you're not ready to use your room freshener right away, you can put the water and other ingredients in the Mason jar, screw on the lid and put it in the fridge or freezer until you're ready to use it.
If you want to use it immediately, simply use one of the cooking methods below to invigorate your room or house with sweet, all-natural scents.
The Stove Top Method
Add two cups of water, and your desired ingredients to a pan. Bring the mixture to a boil, reduce to a simmer and enjoy the scents. With the stove top method, it's important to watch and be sure that the water doesn't boil down too much. If you find the pan is getting low on water, simply add more.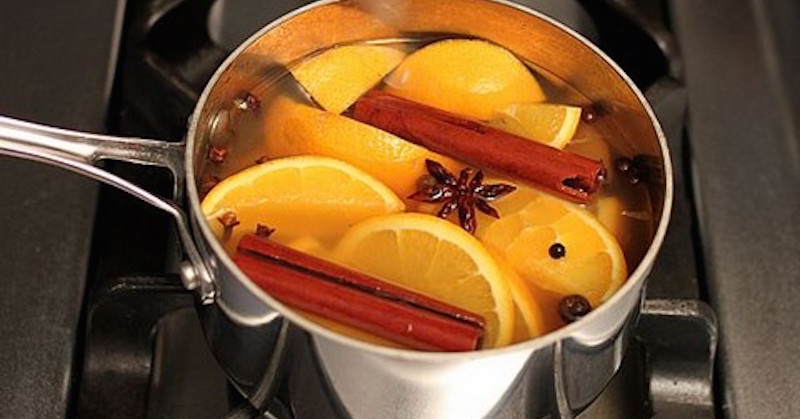 The Slow Cooker Method
A mini slow cooker works best and will take up less room on your counter or living room table. Simply add the 2 cups of water and other ingredients to the slow cooker, set the heat to low (uncovered), and let it do its work.
The scent won't likely be as strong with the slow cooker method as it would with the stove top method, but you also don't have to worry about the water boiling dry either.  You can turn up the heat on the slow cooker for a stronger scent, but if you choose to do that,  be sure to keep an eye on the water level.
Next, we'll share 5 recipes that you can use for your DIY room freshener. Feel free to experiment and make up your own recipe too. It's best to use organic fruits and herbs when possible, and to use pure extracts as opposed to artificial extracts.
Scent #1: Lime, Thyme, Mint and Vanilla
Slice some fresh lime, a few fresh mint sprigs and add some vanilla extract to the mixture.
Scent #2: Citrus, Cinnamon And Star Anise
I love the smell of citrus and cinnamon and this combo gives me just that perfect scent. You can use star anise or peppercorns, or any herbs you like to go with it.
Scent #3: Pine or Cedar Tree leaves, Bay Leaves and Nutmeg
Grab some Pine or Cedar tree twigs right from the back yard or a local park.
Scent #4: Orange, Ginger and Almond
Cut the orange into slices. The ginger can be fresh or powdered, but again, organic is best. Be sure to use pure almond extract.
Scent #5: Lemon, Rosemary and Vanilla
Freshly sliced organic lemon, fresh Rosemary sprigs and pure Vanilla extract make up a fresh, sweet scent.
Toss those artificially scented room fresheners today and replace them with a refreshing, all-natural DIY room freshener. We're willing to bet you'll be glad you did.
Source:
https://www.theyummylife.com/Natural_Room_Scents
Some of the links I post on this site are affiliate links. If you go through them to make a purchase, I will earn a small commission (at no additional cost to you). However, note that I'm recommending these products because of their quality and that I have good experience using them, not because of the commission to be made.